Where the five Big Ten teams rank in Full Ride Network's Week 2 Top 25 Poll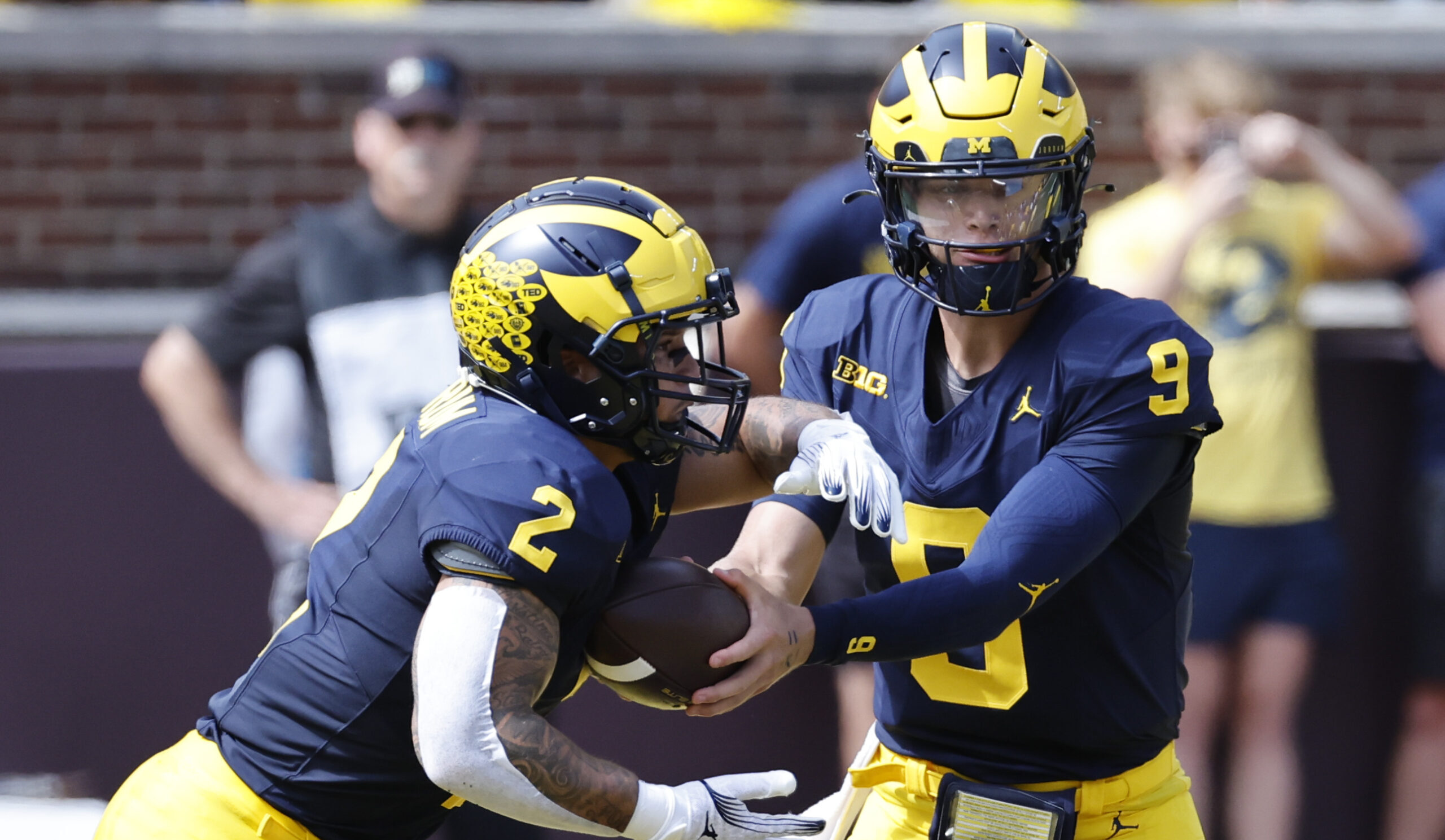 Following an eventful first week in college football, The Full Ride Network's Top 25 Poll is out ahead of week two and five Big Ten teams are ranked in addition to one other team receiving votes.
Among the five ranked teams, Michigan continues to lead with way at No. 2 overall. The Wolverines won 30-3 in their opener against East Carolina.
After a 23-3 win over the Indiana football program, Ohio State fell two spots to No. 5 overall.
Penn State remained at No. 7 after beating West Virginia 38-15.
Wisconsin slid to No. 21 despite beating Buffalo 38-17 in Luke Fickell's debut as the Badgers head coach.
Finally, Iowa dropped one spot to No. 23 after a 24-14 win over Utah State.
Indiana still has Big Ten games against Michigan and Wisconsin this season.
Here is the full top 25.
Full Ride Network Week Two Top 25
1. Georgia
2. Michigan
3. Alabama
4. Florida State
5. Ohio State
6. USC
7. Penn State
8. Texas
9. Washington
10. Tennessee
11. Notre Dame
12. Utah
13. Oregon
14. LSU
15. Kansas State
16. Oklahoma
17. UNC
18. Oregon State
19. Clemson
20. OIe Miss
21. Wisconsin
22. Texas A&M
23. Iowa
24. Colorado
25. Tulane
Receiving Votes: UCLA, Maryland, Northern Illinois, UCF, Mississippi State, Wyoming
Editor's Note: Full Ride Network was established in the summer of 2022, comprising of over 15 collegiate websites. The network offers free comprehensive coverage and information about various college sports, serving as a hub for enthusiasts and fans to stay updated on the latest news, scores and events. Hoosier Illustarted is one of many power five sites within the network.