Video: Matt Guerrieri discusses Indiana defense in first spring with program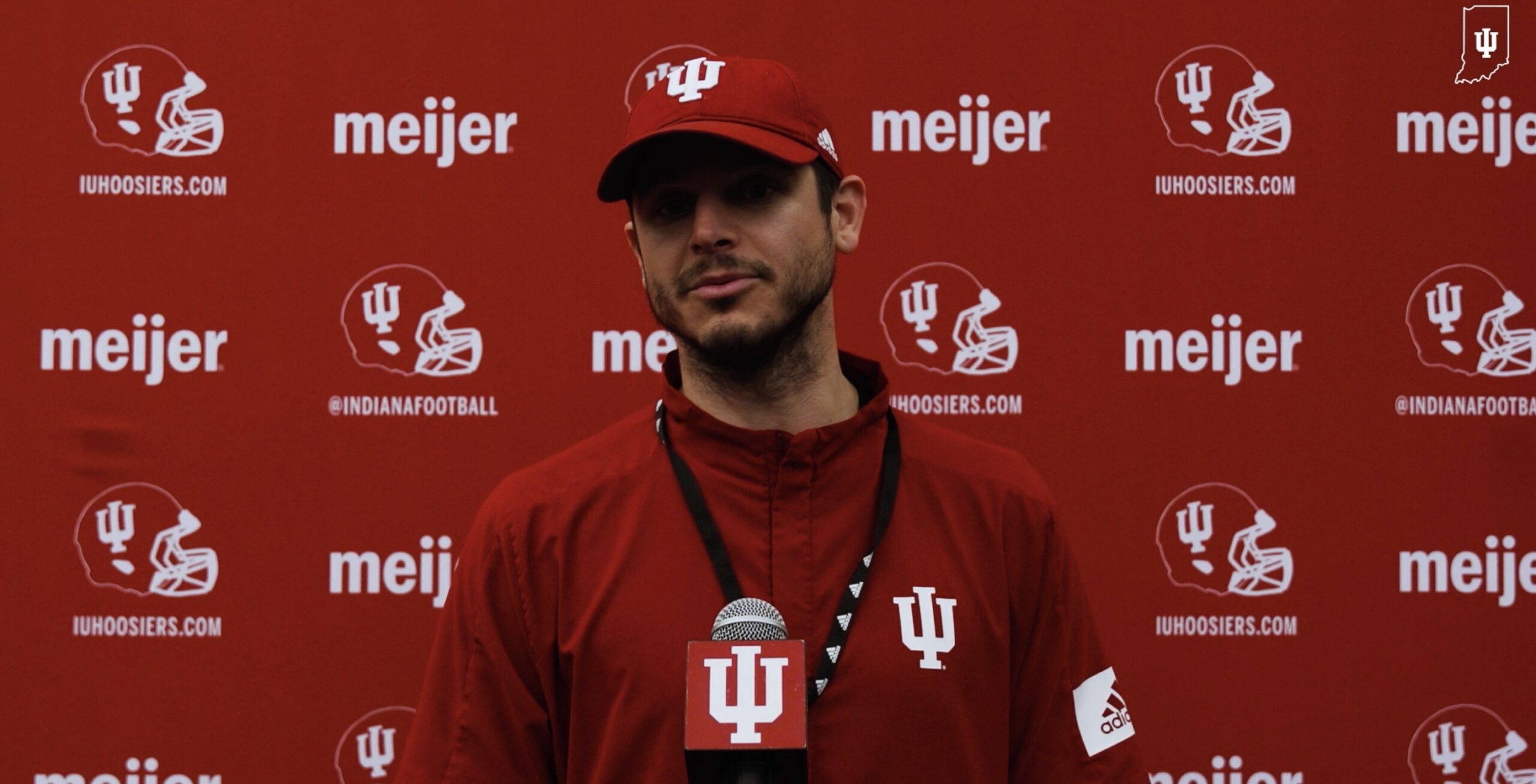 Indiana co-defensive coordinator and safeties coach Matt Guerrieri discusses the IU defense in his first spring with the program. Guerrieri was hired by the Indiana football program this spring.
Matt Guerrieri came to Indiana after one season as a Senior Advisor and Analyst at Ohio State in 2022. He also spent the four previous seasons at Duke as the co-defensive coordinator and safeties coach.
"I think a number of things, but when you look at IU in the Big Ten as a coach, you want to be at the highest level, and that's what this opportunity is here, right," Guerrieri said earlier this spring when asked why he took the Indiana job. "To compete at the absolute highest level from you have a high-level, prestigious institution and you're competing in the greatest conference in the country.So that was obviously exciting for me. Then my relationship with Coach Allen. I'm a relationship guy, and who we work is important, and I've known him for a decade."
Below is the full Q&A from Matt Guerrieri with reporters this week.
Follow Hoosier Illustrated on Twitter @Indiana_FRN to stay up to date on all of the news, updates and coverage of Indiana University athletics.