Report: Trayce Jackson-Davis expected to make NBA Summer League debut this week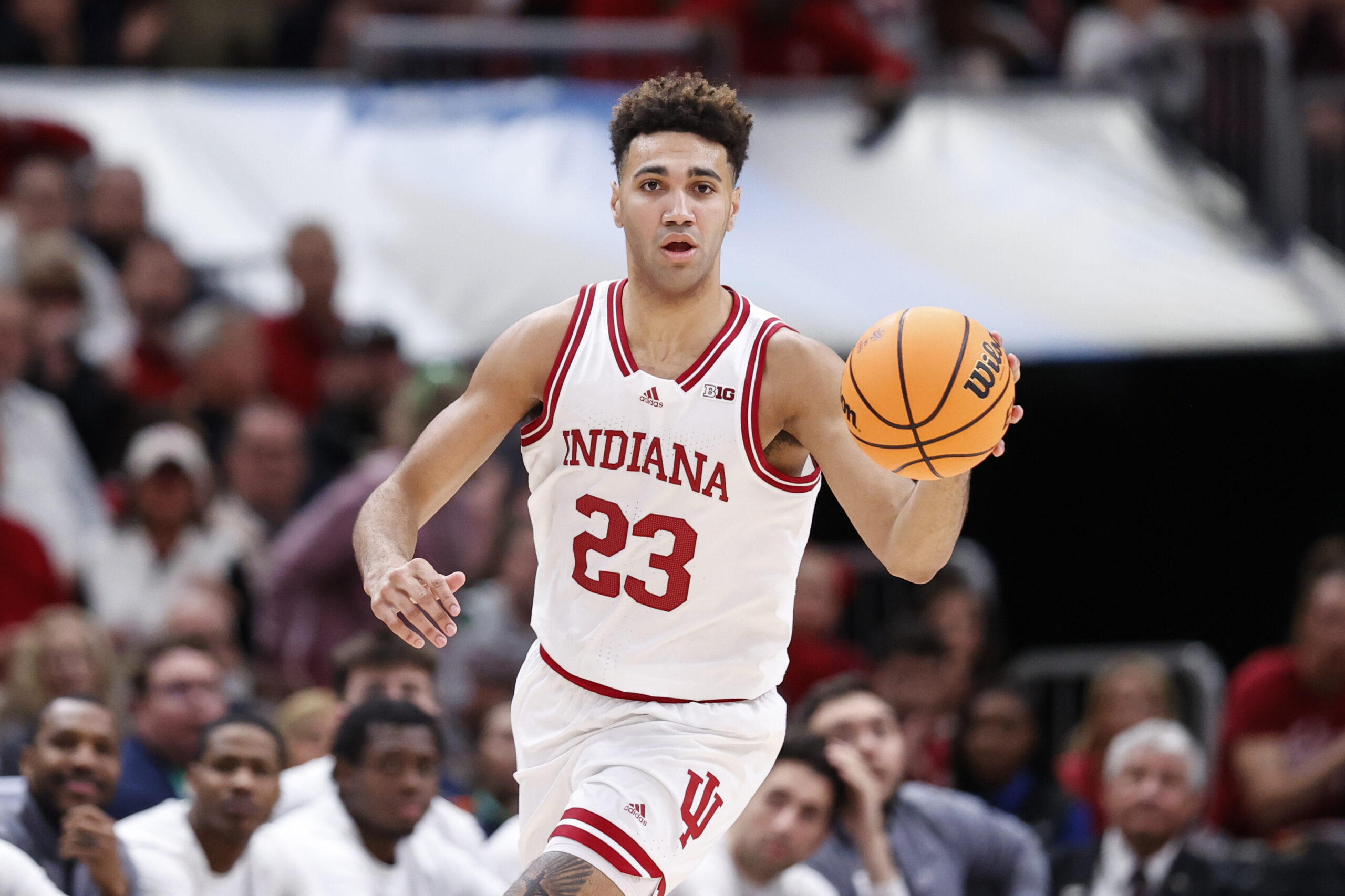 Per a report from San Francisco Golden State Warriors writer C.J. Holmes, former Indiana forward Trayce-Jackson-Davis is expected to make his NBA Summer League debut Wednesday or Thursday of this week.
This news comes after it reported that Trayce Jackson-Davis was 'day-to-day' with a 'sore hamstring.' That injury kept him out of the California Classic Summer League this past week.
"He's getting some work done on the side with Seth Cooper. I think it's getting better, it's just a day-to-day thing," Warriors summer league head coach Jacob Rubin said following shootaround on Friday. "He has a sore hamstring, so we're just going to bring him along."
Jackson-Davis was selected with the No. 57 overall pick by the Golden State Warriors in the 2023 second round of the NBA draft.
"We think there is tremendous value there," Mike Dunleavy said when drafting Trayce Jackson-Davis with the No. 57 pick. "Another guy we had pretty high on our board. Little surprised he made it that far."
In his last season with the Hoosiers, Trayce Jackson-Davis averaged 20.9 points, 10.8 rebounds, 4.0 assists and 2.9 blocks per game. He was a consensus First-Team All-American and unanimous First-Team All-Big Ten selection. He was also the Karl Malone Award winner for the top power forward in the country.
He finished his Indiana career as the program's all-time leader in rebounds (1,143) and blocked shots (270) and was third in scoring (2,258) and double-doubles (50).
Trayce Jackson-Davis recently signed a four-year deal with the Golden State Warriors, with two years guaranteed.
Make sure to follow Hoosier Illustrated on Twitter @Indiana_FRN and YouTube to stay up to date on all of the news, updates and coverage of Indiana University athletics.