'Our team is going to be a defensive team no matter what': Malik Reneau looks to build on Mike Woodson's defensive philosophy in year two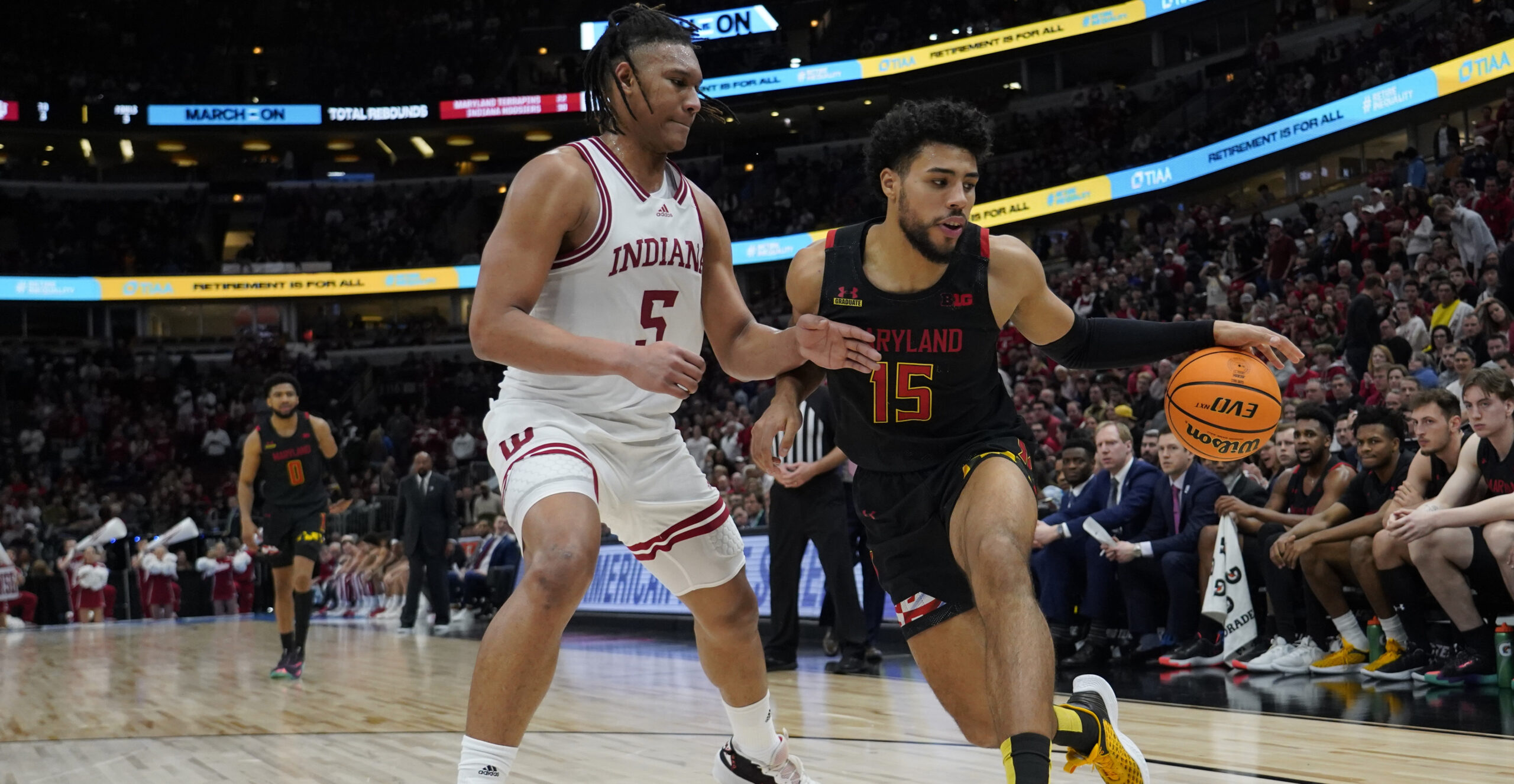 'Being able to defend without fouling'. That was the message from Indiana basketball sophomore forward Malik Reneau when speaking to the media on Thursday. It's part of his game that held him back as a freshman — something he has openly discussed throughout the course of his short IU career.
Reneau had three starts in 35 appearances last year averaging 6.1 points and 3.7 rebounds in 14.9 minutes per game. Four of his first five career games resulted in double-digit points.
Once he got into Big Ten play, however, his production was limited to inconsistent bursts. He would have just three double-digit outings his remaining 30 games and had eight games with two points or less.
The main culprit was his inability to stay on the floor for extended periods of time. For the season, Reneau averaged 6.8 fouls per 40 minutes. In Big Ten play, that jumped to 7.8 fouls per 40 minutes. That has been a point of emphasis this offseason for the rising sophomore.
"Being able to defend on the perimeter, which I'm — I've been in the gym working on my defensive side," Reneau said. "Really guarding the smaller guys when I switch on them. Being able to defend and stay away from putting my hands on them to avoid the ticky-tack fouls. Being aware of what I'm doing on the court and understanding that I can get those ticky-tack fouls when I put two hands as a defender."
Adjusting to Big Ten play and the physical — yet whistle-happy nature of officials at times — is a difficult adjustment to most freshmen. For Reneau, it's the main part of his game he needs to improve on in order to step up in the nature that he's needed this season.
While a very skilled offensive player, his inability to be a consistent defender for stretches of the season kept him on the bench.
So when asked what his biggest takeaway was from his freshman season, his response was just that. Understanding the importance of defense under head coach Mike Woodson.
"What I learned from coach Woodson (in my first year), our team is going to be a defensive team no matter what," Reneau said. "We are going to defend and hold people under 60 (points). That's what we do. Defense is a big part of our success when we come on to the basketball court."
That message resonated even more with the 6-foot-8 forward as the coaching staff made it evident that he needs to step up as a leader this year. That means not only knowing his defensive assignments, but everyones.
"Being a leader on the team since we are bringing in so many people. Helping out the other players with the defense… like X (Xavier Johnson) or Gallo (Trey Galloway)," Reneau said. "Being one of those guys cause I understand the defensive side and know what coach Woodson wants us to do. Being a guy they can look to to help them out when there's a defensive breakdown and need help to understand something."
Indiana held opponents to just 40.9 percent from the floor last year — 40th best in the country. It also ranked 13th with 5.1 blocks per game. A large reason for the success of Indiana's defense was the backline rim protector with Trayce Jackson-Davis. Now that he's gone, others will have to step up.
Because of the new bodies, there will be some growing pains. But, with the difficult non-conference test that will be thrown at them early, Indiana will learn a lot about who it is right away.
Reneau knows that's a critical step in becoming the team they want to be come season's end.
"It's super exciting. When you're playing the top of the top you always try to give your best performance all the time. Having this non-conference that tough will just prepare us for the Big Ten play," Reneau said. "I think that will be great for our team since we are young and have new people coming in. That's just going to help us build, so when we get to Big Ten play we know what everyone can do on the court and we aren't looking and searching for people do things … this is going to be very good … I love it.
"Our team was going to be different (this year), we knew that … we've been having great practices, great scrimmages. We are going to be ready to go when the season starts."
In order for Indiana basketball to hit the goals it has this year, an improved Malik Reneau will be critical for that. He knows it and is ready for the challenge — in all aspects of his game.
Make sure to follow Hoosier Illustrated on Twitter @Indiana_FRN and YouTube to stay up to date on all of the news, updates and coverage of Indiana University athletics.