Indiana Football: Storylines to follow for the Hoosiers following spring practice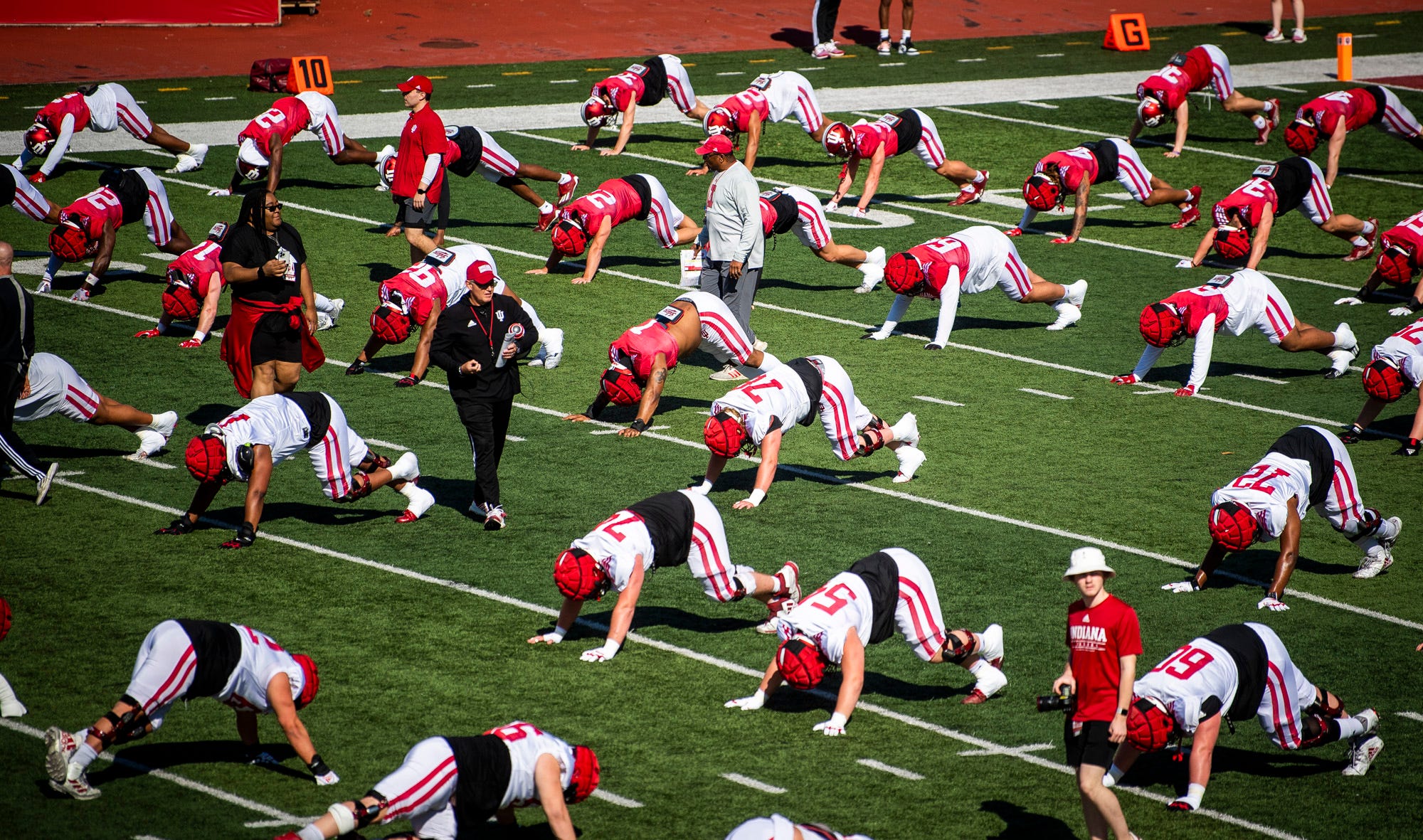 Spring practice has come and gone for the Indiana football program and with that means an important next step for the program. With an important 2023 season upcoming, the next few months will play a large role in the outcome of the season.
Tom Allen and his Hoosiers have gone 6-18 in the last two seasons and look for a major turnaround this year.
While spring camp always brings out new and exciting energy around the program, there are still a lot of question marks surrounding Indiana.
So, with spring practice in the rearview mirror, here are some of the key storylines to follow that camp from the two week camp.
Who wins the quarterback battle?
This is obvious but it's a big one. The Hoosiers go into the summer with no clear-cut starting quarterback. And, it'll likely make its way to the fall without a starter being officially named. As of right now, it's a two-man battle between returning redshirt freshman Brendan Sorsby and redshirt freshman and Tennessee transfer Tayven Jackson. Neither have played meaningful snaps in their college careers, yet look primed to be a starter come the fall.
"We aren't going to name a starter," Allen said at the end of camp. "But I think we'll sit down with them and talk with them and kind of tell them where they are and in that part of it from exactly if we're going to play a game tomorrow kind of thing. We'll tell those guys that open and honestly. To name a guy, no, we're not ready to do that yet. I think they have a lot of work ahead of them."
The next question is; will the Indiana football program dip into the transfer portal and secure a veteran QB? Originally the signs pointed to that as a real possibility, but it's looking less likely at the moment. There will be other names to pop up undoubtedly, and it would be surprising if Indiana didn't at least look around.
Indiana needs to get this one right in order to turn the ship around and get back to winning football.
How the secondary develops will go a long way in 2023's success
The Indiana secondary has seen a lot of turnover at the position since last fall. No more Tiawan Mullen, Jaylin Williams, Devon Matthews and Bryant Fitzgerald and that means it's a full on youth movement for the Hoosiers. Indiana does retain Noah Pierre and bring in transfers — some from the power-5 level, while others from the juco ranks. All have the ability to step up, but it's still very much an unknown who will and at what spot on the field.
Indiana ranked 12th in the Big Ten last season in interceptions. It also ranked last in opposing passing yards and yards per attempt. While some of that goes hand-in-hand with the inability to rush the passer, it's still on the secondary to make plays … something it didn't do last year.
Young guys like Josh Sanguinetti and Bryson Bonds, especially, will look to take on larger roles. Both have flashed potential at times, but all in limited snaps. Tyrik McDaniel and Jamison Kelly come in from the transfer portal and should help bridge some of the gap between youth and experience.
Indiana is at its best when the secondary is flying around and making plays.
Who emerges as a secondary — and third — playmaker?
One of the biggest issues with Indiana's offense a season ago was the lack of playmaking and big-play threats that it had at the skill positions. There is no question Jaylin Lucas is one of the top playmakers in the country. Now, it's about who steps up outside of him.
With leading-returning wide receiver Cam Camper still recovering from an ACL injury that caused him to miss the second half of the 2022 season, there are ample opportunities for players to step up. Donaven McCulley has emerged as a potential candidate. His size and athleticism is something notable when looking for a playmaker on the outside. Indiana also has Clemson transfer EJ Williams and Fordham transfer DeQuece Carter who have had significant seasons in the past.
Indiana ranked last in the Big Ten in yards per pass attempt last season. With no deep ball threat or even a secondary level threat, the Hoosiers' offense was greatly diminished and very easily defended.
'Tougher' mindset needs to be in order
Both physically and mentally, Tom Allen has emphasized the importance of developing a certain toughness this offseason. That begins in the next few months with no true on-the-field work.
Indiana has seen numerous opportunities fall through its fingertips in the second half of games over the last few years and that is all due to the lack of attention to detail, as well as physical stamina. The Hoosiers have failed to win in the trenches and that's where toughness is built. That needs to be a significant part of the offseason for Allen, his coaches and this team.
"I feel like we made progress. I really wanted to develop our toughness as a team. That's a huge priority," Allen said. "… It's all going to be fourth quarter driven. It's all going to be how we're going to finish in the fourth quarter from a physical perspective. To be able to dominate your opponent in that situation. Win those third downs, win those critical downs. And you have to have an expectation that I don't get tired. They're the ones that get tired. That has to be built, and that's over the summertime."
Andre Carter has emerged … now who joins him in the pass rush?
Western Michigan transfer Andre Carter has emerged as a major playmaker on the defense in his short few months in Bloomington. And, that's exactly what the Hoosiers needed.
Not only was Indiana in the lower half of sacks in the Big Ten a season ago, its ability to disrupt the passing attack with pressure was also invisible. Add in a second-to-last ranking in the league on third down conversions, and the pass rush for Indiana was noticeable ineffective. For Carter's career, he has totaled 11 sacks and six forced fumbles — a true force in the pass rush. In the last two years alone, he's had 19 tackles for loss.
Indiana added additional defensive lineman pieces with power-5 transfers Marcus Burris and Phillip Blidi — both of whom are looking for a fresh start. Then add in outside linebacker transfer Lanell Carr. Carr had 4.5 tackles for loss for West Virginia a season ago. Could he be an additional piece to a key position for Indiana?
Both Carr and Carter look to be instant impact players with their versatility and athleticism.
"Lanell gives us something we haven't had in the pass rush area. Those two guys get me excited about moving them around and creating matchups," Allen said of the duo.
It's critical that Indiana gets back to pressuring the quarterback. If so, it would significantly help a secondary that still has questions surrounding it.
Make sure to follow Hoosier Illustrated on Twitter @Indiana_FRN and YouTube to stay up to date on all of the news, updates and coverage of Indiana University athletics. 
Indiana football set to add field-level premium seats in Memorial Stadium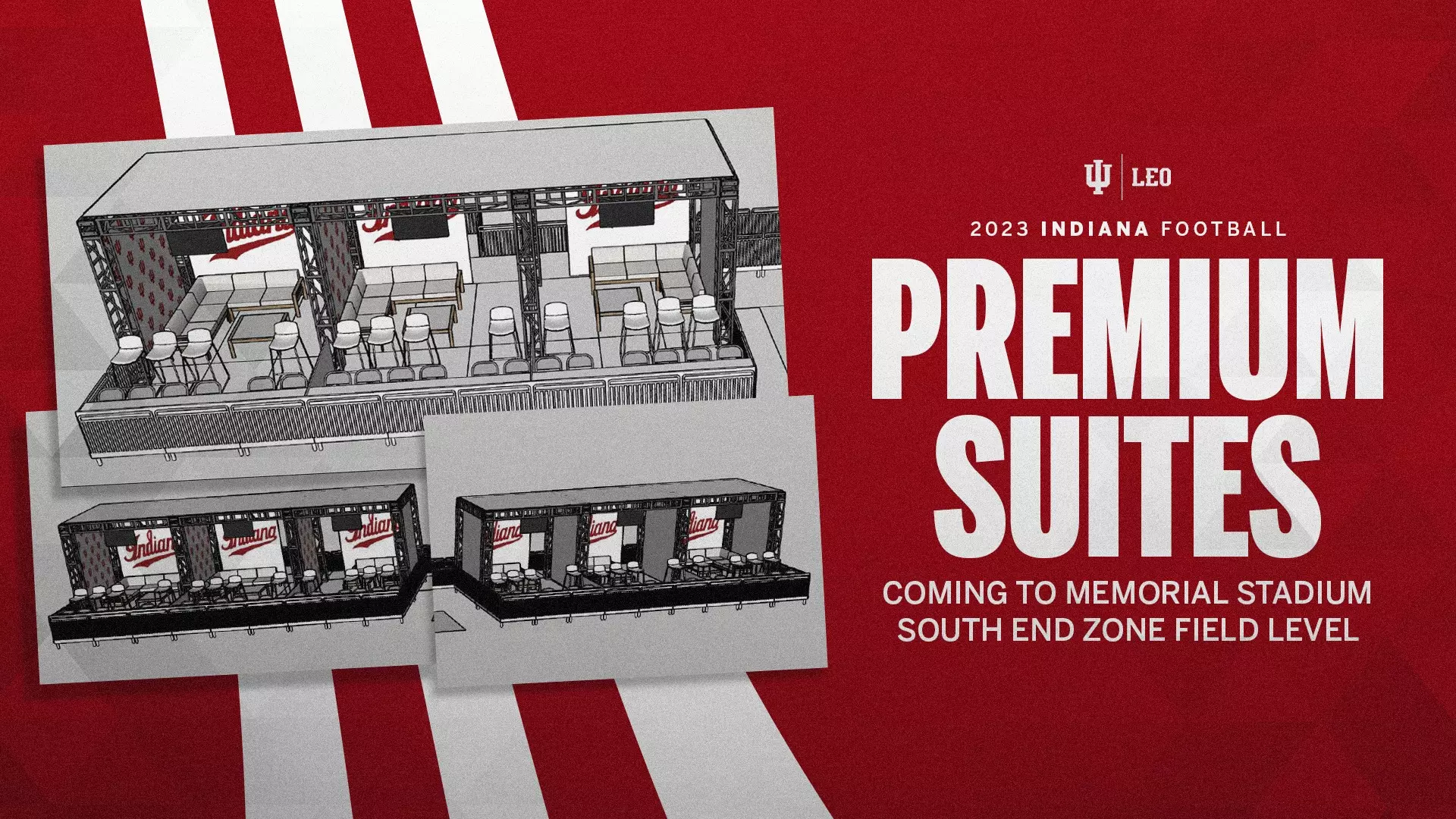 The Indiana football program has unveiled a new experience at Memorial Stadium. Set to roll out this season, Indiana will provide premium suites for game-day experiences.
Memorial Stadium will have  eight field level suites on the stadium's south end behind the end zone.
Each suite costs $20,000/season, which includes 16 tickets to each of IU's home games. Pricing for a single-game suite is TBD.
Below is the full release from the Indiana football program.
Bloomington, Ind. – Hoosier Football fans now have the chance to enjoy a premium suite experience at Memorial Stadium from field level.
Beginning this fall, Memorial Stadium will feature eight field level suites on the stadium's south end located immediately behind the end zone. Each suite includes spacious, sectional furniture seating; a mounted large screen television on the suite's awning; a drink rail with seating facing the field; high barstool seats to provide additional seating space. Other special amenities include an all-you-can-eat hospitality buffet; domestic, craft beer, and wine options; a personal suite attendant; and a unique player vantage point from field level.
Each suite costs $20,000/season, which includes 16 tickets to each of IU's home games beginning with the Sept. 2 opener against Ohio State. Pricing for a single-game suite is TBD.
The new premium suite experience is the result of a new partnership between IU Athletics and REVELXP. REVELXP partners with sports and entertainment brands across the U.S. to provide fans with an elevated experience on game days. To date, REVELXP has partnerships with nearly 100 collegiate and professional properties nationwide. Among its active partnerships are Auburn, Arkansas, Baylor, Florida, Florida State, Kentucky, Ohio State, Michigan, Michigan State, Oklahoma, Penn State, Texas, Texas A&M, USC, and the College Football Playoff.
"We continue to look for ways to enhance and expand the game-day experience alternatives for Hoosier football fans, so we are excited to offer this new premium seating opportunity beginning this fall," said IU Vice President and Director of Athletics Scott Dolson. "REVELXP has a proven track record of providing the highest level of service and experiences at a wide array of events, college football included.  I expect this to be a very enticing opportunity for our fanbase for not only this year, but for years to come."
Make sure to follow Hoosier Illustrated on Twitter @Indiana_FRN and YouTube to stay up to date on all of the news, updates and coverage of Indiana University athletics. 
Indiana football opens 2023 season against Ohio State with primetime afternoon CBS time slot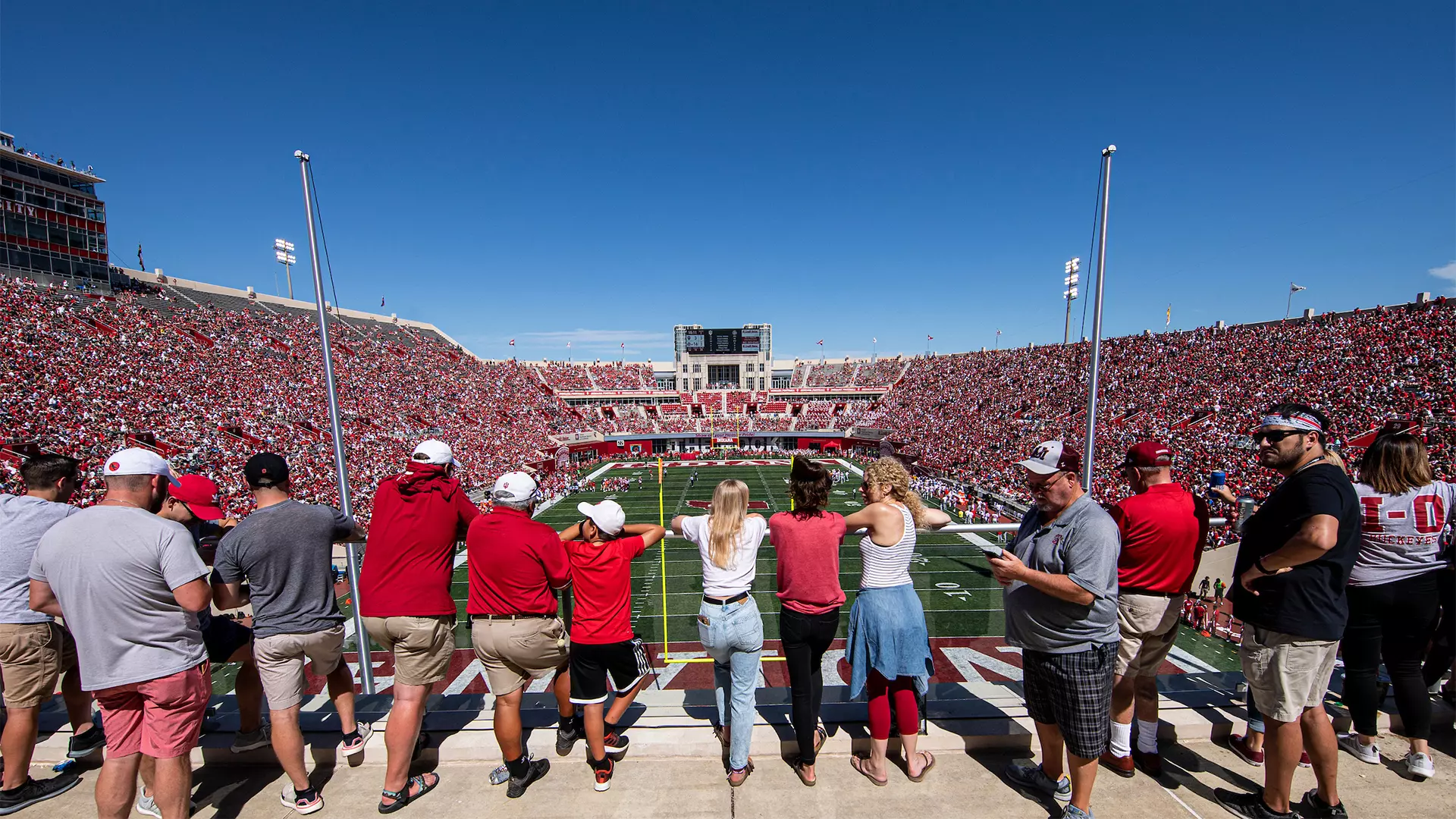 The Big Ten has announced game times and tv designations for the first three weekends of the 2023 season. That includes a prime afternoon time slot for the Indiana football program in its season opener.
On Saturday Sept. 2, Indiana will open the season at home against Ohio State at 3:30 pm on CBS.
This is the first year of the Big Ten's new television contract which includes NBC and CBS tv designations.
Below is the full release from the Big Ten.
ROSEMONT, Ill. – The Big Ten Conference has announced times and television networks on Wednesday (May 31) for the first three weekends of the 2023 season along with the time for the Indiana football homecoming game.
The conference office announced the following for the Hoosiers:
Saturday, Sept. 2 | Ohio State at Indiana | 3:30 p.m. | CBS
Friday, Sept. 8 | Indiana State at Indiana | 7pm or 8 p.m. | Big Ten Network
Saturday, Sept. 16 | Louisville vs. Indiana | Noon | Big Ten Network
Saturday, Oct. 21 | Rutgers at Indiana | Noon
The 2023 season marks the first season with new broadcast partners to distribute the conference's television broadcasts. Games will be distributed to fans across broadcast, cable and direct-to-consumer platforms on CBS, FOX and NBC, along with the Big Ten Network and FS1. NBCUniversal's direct-to-consumer platform, Peacock, will also carry Big Ten games for the first time.
All games televised on NBC will also be available for streaming on Peacock. Games exclusive to Peacock will only be available on that platform.
Make sure to follow Hoosier Illustrated on Twitter @Indiana_FRN and YouTube to stay up to date on all of the news, updates and coverage of Indiana University athletics. 
Indiana Football: DeQuece Carter among highest rated returning WRs in Big Ten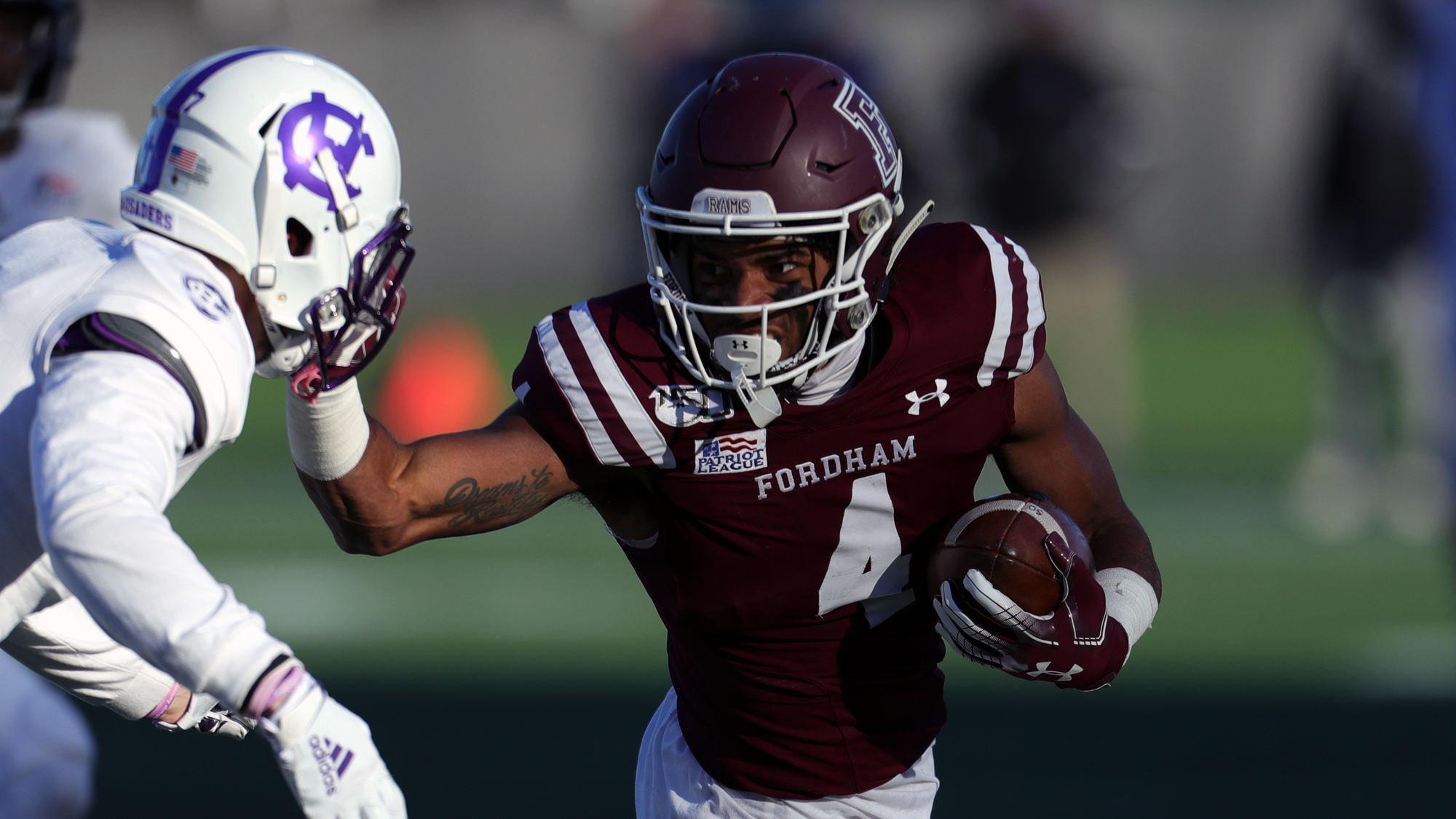 The Indiana football program landed one of the most productive wide receivers in the transfer portal this offseason. DeQuece Carter, transfer from Fordham, arrived in Bloomington this spring looking to make an immediate impact on the Indiana football program.
The 5-foot-11 Carter had 1,166 yards with 56 receptions and 13 touchdowns last year. He had five 100+ yard receiving games and averaged 20.8 yards per catch.
As a junior, Carter finished with 48 catches for 872 yards and 11 touchdowns. As a freshman, he was named a Freshman All-American after totaling 53 catches for 723 yards and five touchdowns.
Now, heading into the 2023 season, Carter is ranked among the highest wide receivers in the Big Ten.
According to Pro Football Focus, Carter is the fourth highest graded receiver who returns from last year. He has a rating of 80.8. The three wideouts in front of Carter include Dante Cephas of Penn State and then two Ohio State wide receivers at No. 1 and No. 2, Marvin Harrison and Emeka Egbuka respectively.
After a lack of explosive plays in 2022, the Hoosiers are looking for that with Carter this season.
"Super, super productive … that's one of the things you go through. Let's go find a guy who has been highly, highly productive maybe at a smaller level but he has a chip on his shoulder because he wants to prove he belongs with the big boys. And that's what he brings," IU head coach Tom Allen said after Carter's signing. "… He knows how to get open and has tremendous ball skills to be able to make plays. He's got that swagger, that confidence that when he steps on that field he's going to make plays."
Indiana looks to bounce back after a 4-8 season and Carter's ability to make explosive plays is a reason for some offensive optimism.
Indiana football opens its 2023 season against Ohio State on Sept. 2 in Bloomington.
Make sure to follow Hoosier Illustrated on Twitter @Indiana_FRN and YouTube to stay up to date on all of the news, updates and coverage of Indiana University athletics.