Indiana Football Position Preview: Wide Receiver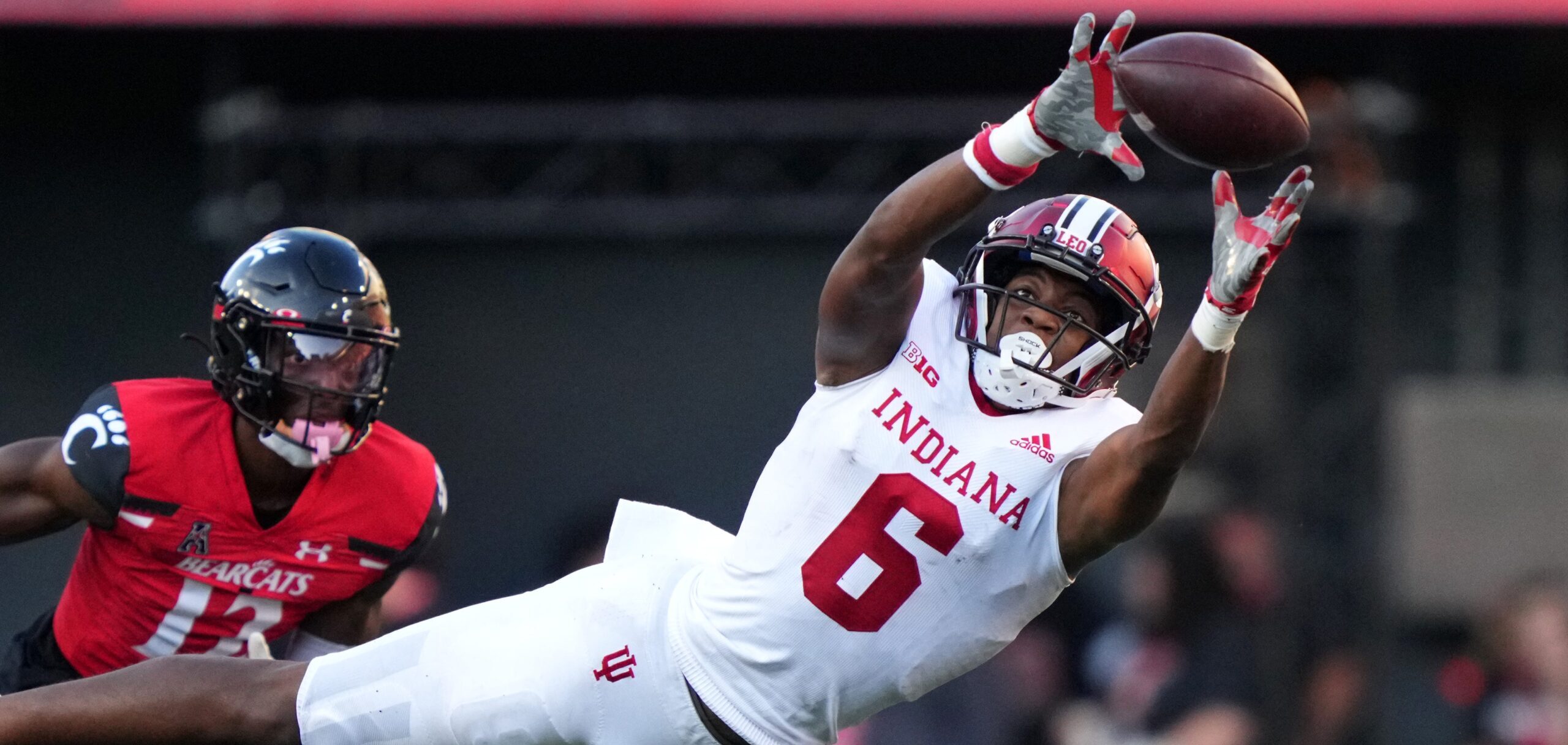 As fall camp quickly approaches and Big Ten Media Days set to take place this week, a critical summer takes place for the Indiana football program.
Ahead of fall camp, HoosierIllustrated.com will take a look at the position groups on both sides of the ball and break down the state of the position.
Next up are the wide receivers.
Indiana looks to improve on a passing attack last year that ranked last in the Big Ten with a yard per attempt average of 5.4. It also ranked 13th with a 54 percent completion percentage.
While the IU offense will have some players returning at the position, it's going to be about the younger players who need to step up into larger roles this season.
"The maturity when you go from a true freshman to a redshirt freshman … so coming to us in the summer last year, that does make a difference. So just learning how to practice in this setting," Allen said. "You have 15 days you are not preparing for a game. There's a grind component to it that you have to work through and I have four straight weeks, Tuesday, Thursday, Saturday now. You want to stress our guys because you want to be able to expose things in from the mental perspective mostly, and then the physical part as well, but I want those young guys to learn how to do that because if you play a lot of physical long seasons, you got to be able to produce from day one all the way to the finish."
More Indiana Football Position Previews: Quarterback, Running Back
The Star
Cam Camper is undoubtedly the star of the Indiana football wide receivers. Not only was he the most productive on the roster a season ago, he was one of the best among all Big Ten receivers.
Camper played in just seven games last year before suffering an ACL injury. His 2022 season finished with 46 catches for 569 yards and two touchdowns.
His biggest game was the season-opener against Illinois. He had 11 catches for 156 yards while defended by Devon Witherspoon. Witherspoon was just selected No. 5 overall in the 2023 NFL Draft. 
Camper's best asset is his consistency despite the inconsistent quarterback play. He had 5+ catches in five of seven games and at least 40 yards in six games. He proved to be a tremendous possession-receiver which is something Indiana really struggled with last year.
It'll take some time to shake off the rust after returning from his injury, but Camper is clearly the go-to guy for Indiana and will be a welcomed sight to whomever is under center for the Hoosiers in 2023.
The Breakout Performer
The easy pick here is Donaven McCulley. McCulley is entering his second season as a wide receiver after playing his first season in Bloomington at quarterback.
With openings in the offense, Indiana needs him to step up and produce at a different level than last year. McCulley showed promise throughout the season and had 16 catches for 169 yards and one touchdown. He also had one rushing touchdown as well.
He had at least one catch in nine games.
Read: Donaven McCulley ready to step up for Indiana in year two at WR: 'I'm kinda just coming into my own at the position'
His size and athleticism — at 6-foot-5 — brings an exciting skillset to the Indiana offense, but now it's time to maximize that potential.
"He (McCulley) made some more plays today. Every day he's made plays, and so that's what I expect," Tom Allen said this spring. "We've had some really good heart to hearts about it, and he knows where he wants to be and where I believe he can be. And just having continued growth at that position and learning and being able to just find a way to get open and make plays and then go score football."
Indiana has always had good slot receivers, but the lack of a big wideout has been evident in its offense for the last few seasons.
McCulley needs to be the guy to step up this year, especially with some of the unknowns at the position.
Newcomer to Watch
Indiana has a few new faces but none may be more exciting than DeQuece Carter from Fordham.
The 5-foot-11 Carter had 1,166 yards with 56 receptions and 13 touchdowns last year. He had five 100+ yard receiving games and averaged 20.8 yards per catch.
As a junior, Carter finished with 48 catches for 872 yards and 11 touchdowns. As a freshman, he was named a Freshman All-American after totaling 53 catches for 723 yards and five touchdowns.
"Super, super productive … that's one of the things you go through. Let's go find a guy who has been highly, highly productive maybe at a smaller level but he has a chip on his shoulder because he wants to prove he belongs with the big boys. And that's what he brings," Allen said after Carter's signing. "… He knows how to get open and has tremendous ball skills to be able to make plays. He's got that swagger, that confidence that when he steps on that field he's going to make plays."
His explosiveness and big-play ability is critical from an offense that lacked any explosiveness in the past few seasons. Carter has the ability to make big plays after the catch but is also a big play route-runner down the field. His versatility in that aspect can open up the offense.
Indiana has the possession wideout in Cam Camper and the potential of a big, outside threat wideout in McCulley, so adding a third option like Carter who can make a variety of plays is critical.
Also: Tom Allen's message clear to young but talented Indiana wide receivers: 'Consistency every day'
Rest of the Room
The Hoosiers are somewhat thin at the position, especially with players who haven't made a significant impact or consistent impact.
Andison Coby (18-237-1) returns after a good 2022 season. He made great strides playing along Camper, with five consecutive games in the middle of the season with multiple catches. After Camper went down, however, Coby had just two catches the remaining four games.
Indiana added Clemson wide receiver EJ Williams through the transfer portal. Williams is a former four-star recruit who was a top-50 player in the 2020 recruiting class. He had a terrific freshman season, totaling 24 receptions for 306 yards and two touchdowns. He had his best game, with five catches for 45 yards in the Sugar Bowl vs. No. 3 Ohio State. But, he wasn't a high-impact player his last two seasons.
The 6-foot-3 Williams caught seven passes for 70 yards in 242 offensive snaps and 13 games in 2022. He brings size and obvious talent to the position for IU, not it's a matter of being a consistent producer to a team that desperately needs more options.
Kamryn Perry and Omar Cooper look to take a step up after maintaining their redshirt last season. Both are talented and young players who will likely see an increased role this season, but again, haven't had much experience at this level.
Make sure to follow Hoosier Illustrated on Twitter @Indiana_FRN and YouTube to stay up to date on all of the news, updates and coverage of Indiana University athletics.