Indiana football newcomers among top-25 group for 'impactful immediate returns'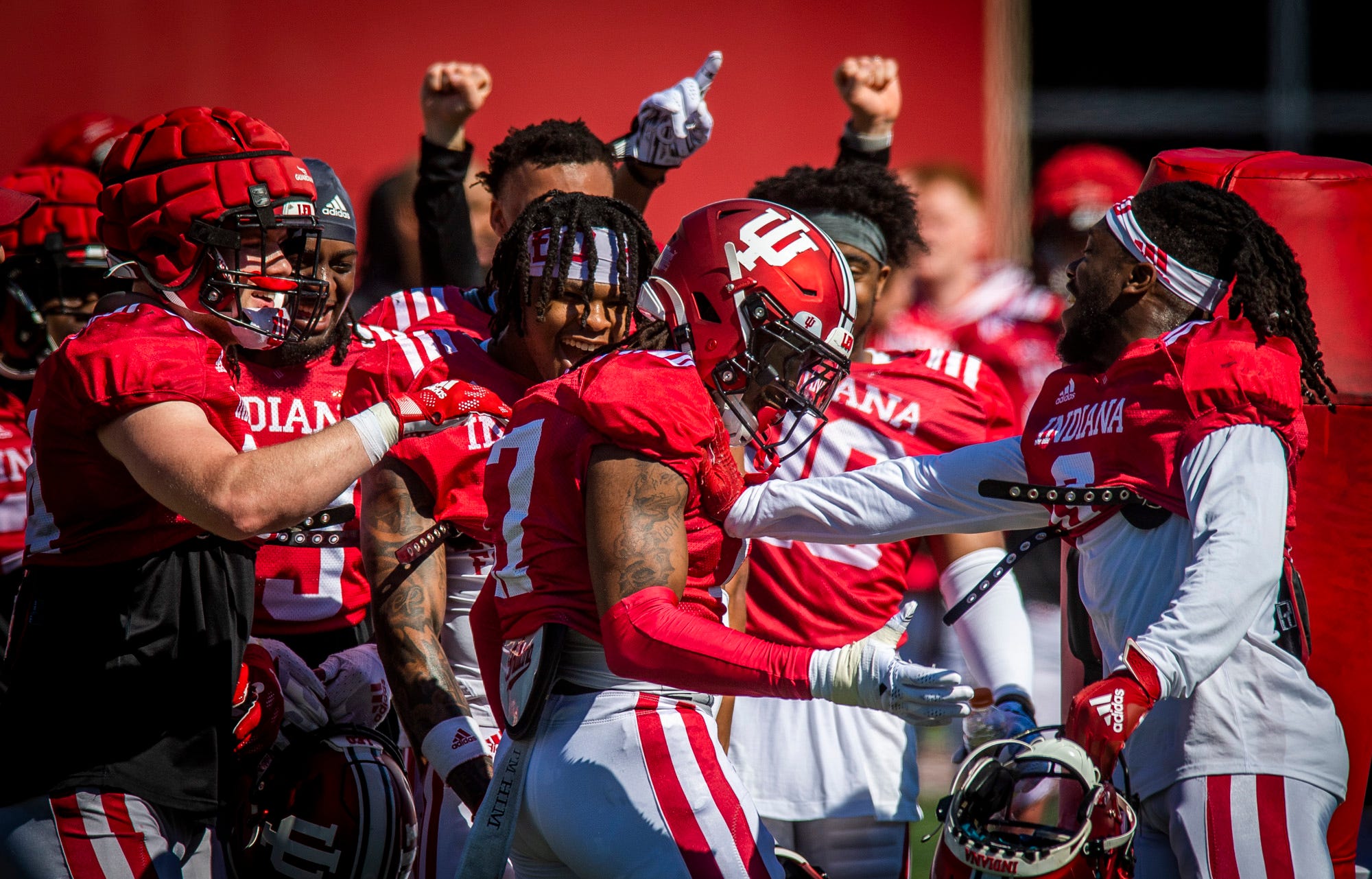 The Indiana football program came into the offseason needing to make a splash in the transfer portal. It did exactly that.
Up to the start of June, the Hoosiers secured commitments from 22 transfers — one of the biggest hauls across college football. Not only were they needing to fill positions of need, Indiana was looking to land impact transfers at multiple positions.
Tom Allen was able to do so at key positions like defensive line, safety and wide receiver. One spot that is still a bit in question, however, is the quarterback position. While Indiana landed former four-star QB Tayven Jackson from Tennessee, he only completed three passes for 22 yards and rushed four times for 10 yards and a touchdown in limited action as a redshirt freshman.
However, Jackson is by far the most talented player under center in raw ability in arguably the entire Tom Allen era.
According to ESPN, Indiana football will bring in a top-25 group of newcomers that will look to make 'impactful immediate returns'. It is ranked No. 25 overall.
"Quality D-linemen are hard to find, and Carter, a highly productive defender with seven sacks last season, was a huge score for the Hoosiers. Burris and Philip Blidi (Texas Tech) also look like strong additions to their defense coming out of the spring. ESPN JC 50 S Tyrik McDaniel appears to be one of several new faces who could contribute to the secondary this season," ESPN staff writer Craig Haubert wrote. "The QB job will not be handed over, but Jackson is Indiana's most talented option as a 2022 four-star prospect and has time to develop. Carter was the go-to guy in Fordham's explosive offense, totaling 1,166 yards and 13 touchdowns last year."
Overall, Haubert says the Hoosiers still have 'work to be done' in its long-term overview.
"The Hoosiers finished last in the Big Ten in the recruiting rankings, but portal additions should help bridge the gap. Jackson is still young and has a lot of promise," Haubert added. "High three-star 2023 signee Broc Lowry also brings tools to develop, giving their QB room promise. On special teams, Indiana signed one of the nation's top kicking prospects in Nicolas Radicic.
The premise of Indiana's 2023 class — both transfers and high school recruits — was speed, length and athleticism.
"You know, obviously speed is always going to be a variable we're trying to improve here, but really trying to get bigger, longer guys. It always is about fit for me. That will never change no matter where they come from," Allen said on National Signing Day. "So this class is just full of that. A lot of good balance here. Just addressing needs that you always do and then to be able to maximize the current landscape that we're dealing with here with recruiting right now."
Indiana's 2023 recruiting class is ranked No. 74 overall in ESPN's team rankings
The Hoosiers are looking to improve on a 4-8 record from 2022 and a 6-18 record over the past two seasons. While the 2023 class won't be relied on for every bit of it, this class, especially the transfers, will be a significant part of the potential success next year.
Make sure to follow Hoosier Illustrated on Twitter @Indiana_FRN and YouTube to stay up to date on all of the news, updates and coverage of Indiana University athletics.