Indiana football DL Andre Carter named top-30 impact transfer in 2023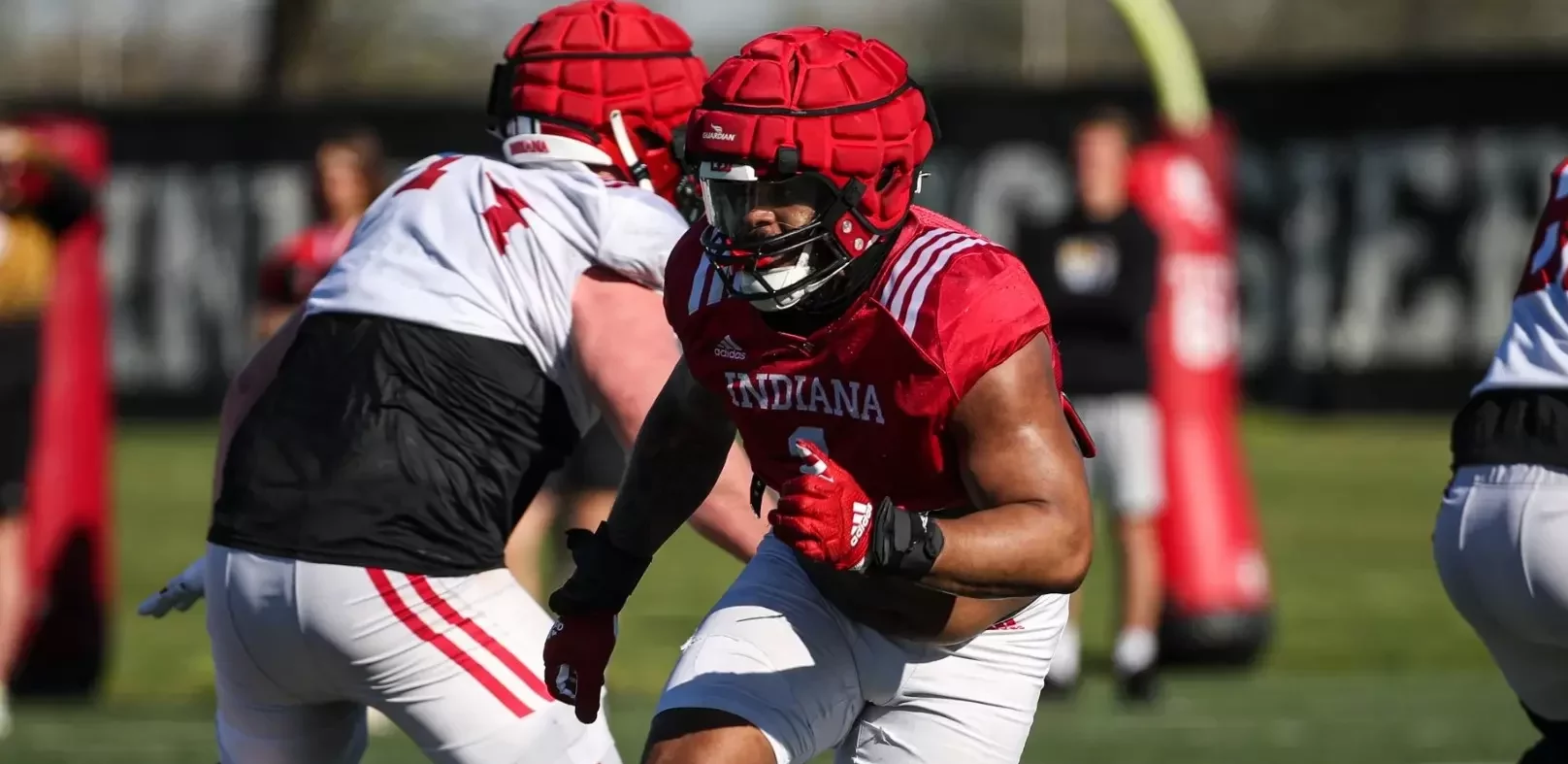 The transfer portal is the most impactful way to get your program to the next level in college football. While the Indiana football program hasn't always been able to hit home runs with its transfers, the last two years have now provided them with significant playmakers.
Last year was wide receiver Cam Camper who came from the JUCO ranks. This year, it's defensive end Andre Carter from Western Michigan.
Carter arrives in Bloomington as one of the most effective pass rushers who entered the portal. Last season, he totaled 70 tackles, 13.5 tackles for loss, seven sacks, two forced fumbles and an interception.
That ability got him ranked in the top-30 of the most impactful transfers in college football for 2023.
According to 247Sports, Carter ranks as the No. 28 most impactful transfer in the country. He is listed as the third most impactful defensive lineman.
At 6-foot-5 and 273 pounds, Carter's physical stature stands out immediately. He has great versatility and ability to play numerous positions.
In spring practice, Carter said he played every position along the defensive line.
Indiana football head coach Tom Allen had high praise for Carter — naming him co-defensive MVP of the team in the spring.
"I would say, as we recognize there, he (Andre Carter) was the MVP of the defense, he and Noah," Allen said. "It was that way about every day. He is 270 pounds. He is the biggest, most physical one we've had here since I've been here. Very, very disruptive."
In 47 career games, he has 134 tackles, 11 sacks and six forced fumbles.
Indiana had 20 sacks in 2022, 11th in the Big Ten. Andre Carter's addition to the defensive line will improve that immediately.
Make sure to follow Hoosier Illustrated on Twitter @Indiana_FRN and YouTube to stay up to date on all of the news, updates and coverage of Indiana University athletics.