Indiana football defensive lineman Andre Carter could be 'one of the steals of this portal cycle'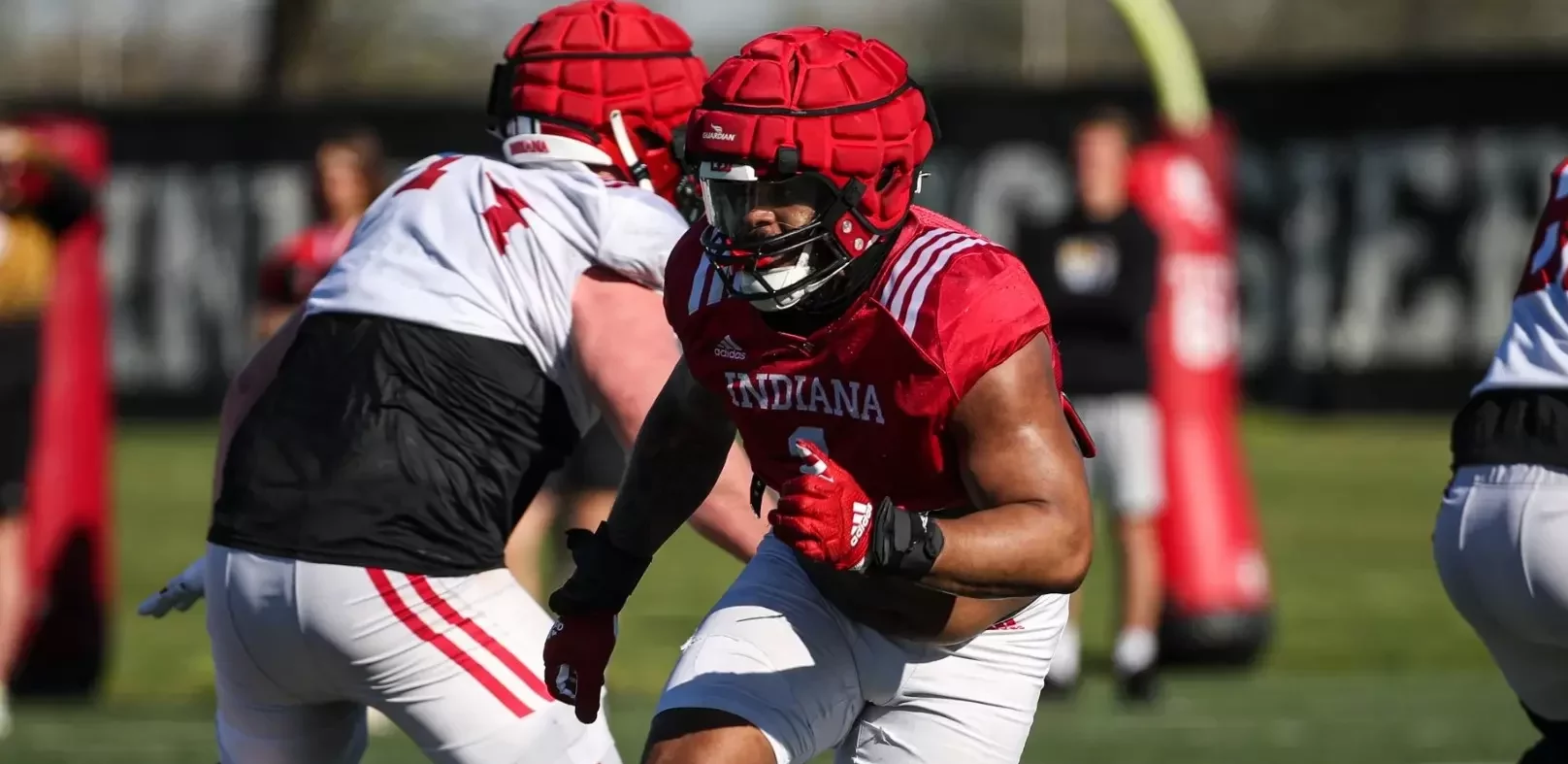 The Indiana football program saw a major overhaul in the transfer portal this offseason, bringing in 23 total transfers. While some of the incoming transfers have multiple years of eligibility remaining, defensive lineman Andre Carter does not.
The 6-foot-5 and 270-pounder came to Indiana after putting together a standout career at Western Michigan. He totaled 134 tackles, 28 tackles for loss 12.5 sacks and six forced fumbles in 47 career games.
When Carter showed up to Indiana in the spring, he made an immediate impact. Following spring practice Indiana football head coach Tom Allen named Carter the co-MVP of the defense.
"I would say, as we recognize there, he (Andre Carter) was the MVP of the defense, he and Noah," Allen said. "It was that way about every day. He is 270 pounds. He is the biggest, most physical one we've had here since I've been here. Very, very disruptive."
That ability to be an impact player continues to be a national conversation. On Thursday, The Athletic released their list of top-100 impact transfers for the 2023 season and Carter landed at No. 59 on the list.
"Carter could end up being one of the steals of this portal cycle. The 6-foot-5, 270-pound super senior racked up 28 tackles for loss and 12.5 sacks at Western Michigan, earning All-MAC honors in 2022. He's proven to be a disruptive force right away who should upgrade the Hoosiers' pass rush."
Carter, who was named one of Indiana's five captains for this season, was also named a Bednarik Award watch list nominee — the award given to the nation's best defensive player.
"Andre [Carter] coming in here in January and earning the respect of his teammates by his work ethic and his performance during our practices in spring ball and all and the way he's worked," Allen said about Carter's selection.
Indiana's defensive line is expected to see a major increase in production this season following a two-year stretch in which totaled just 37 sacks. It was last in the league in 2021 and 11th in the Big Ten in 2022.
"This is the best d-line I've ever been a part of, to be honest" Carter said early in fall camp. "Collectively, as from down to size and just the ability to play hard and be able to execute and have the discipline … [opponents] won't just be able to key me, they'll have to key everybody on this d-line because they're playmakers."
Make sure to follow Hoosier Illustrated on Twitter @Indiana_FRN, Facebook and YouTube to stay up to date on all of the news, updates and coverage of Indiana University athletics.