Indiana Basketball: Trayce Jackson-Davis, Jalen Hood-Schifino invited to NBA Combine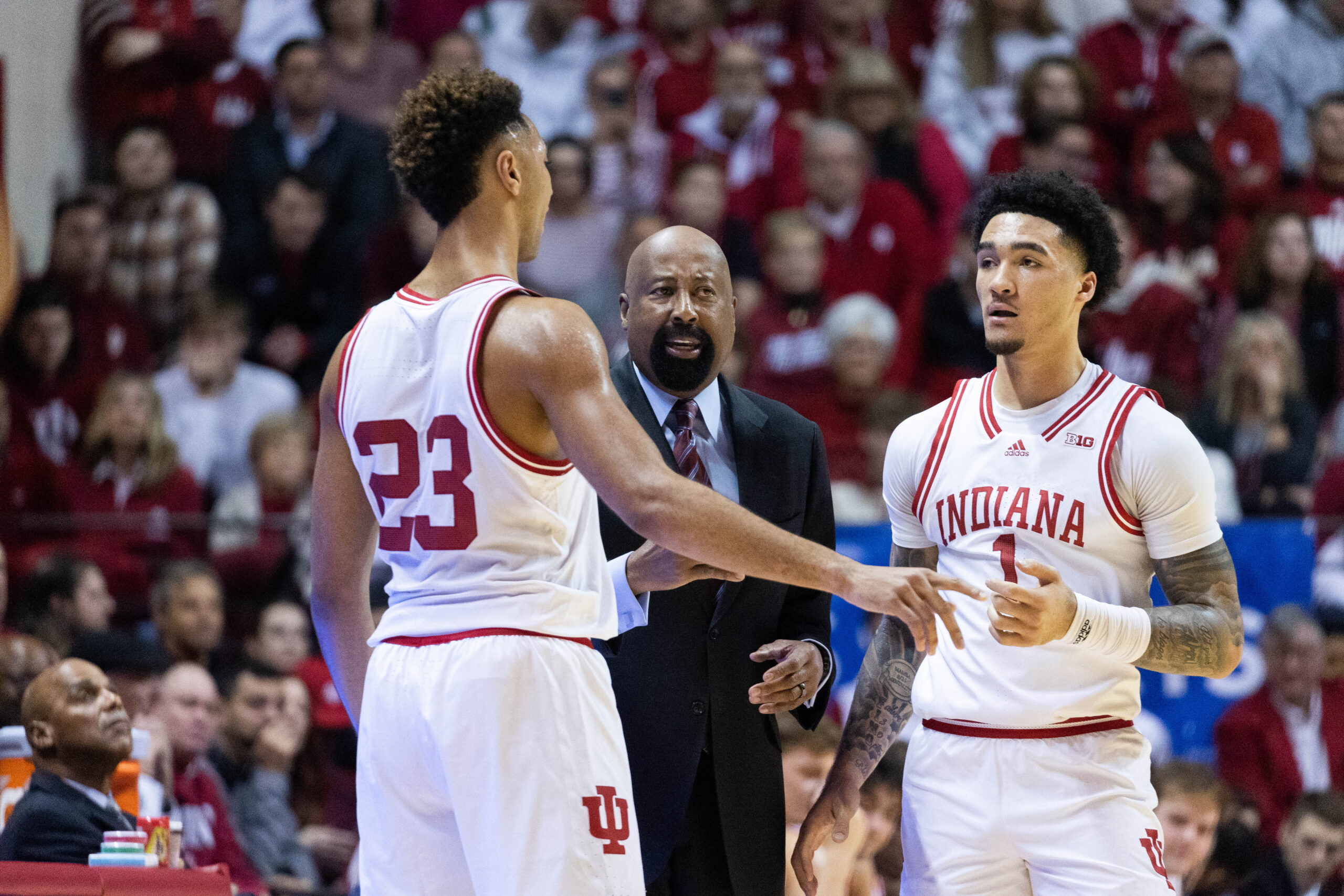 The 2023 NBA Combine invitees were announced on Tuesday and the list included two Indiana basketball standouts.
Trayce Jackson-Davis and Jalen Hood-Schifino were included on the list of 78 players who are invited to the NBA Combine. Both players were expected to be invited.
The combine will take place May 15-21 in Chicago at Wintrust Arena and the Marriott Marquis.
Jalen Hood-Schifino was named Big Ten Freshman of the Year this season as well as All-Big Ten Second-Team. He averaged 13.5 points, 4.1 rebounds and 3.7 assists per game this season. He shot 41.7 percent from the field and 33.3 percent from three.
After Xavier Johnson went down with a season-ending injury on Dec. 17, Hood-Schifino averaged 15.0 points per game and shot 43.3 percent from the floor.
He was the first Indiana player to have multiple 30+ point games in his first season since Eric Gordon.
His 35 points against Purdue were the second-most points by an Indiana freshman. It was also the first time in the last 25 years for a freshman to score at least 35 points in a road victory over an AP top-5 team.
Currently, the standout freshman is slotted in the late-lottery and middle of the first round.
For Trayce Jackson-Davis, his mark on the Indiana basketball program was nearly unmeasurable. He finished his Indiana career as the program's all-time leader in rebounds (1,143) and blocked shots (270) and was third in scoring (2,258) and double-doubles (50).
Jackson-Davis averaged 20.9 points, 10.8 rebounds, 4.0 assists and 2.9 blocks per game this year. He was a consensus First-Team All-American and unanimous First-Team All-Big Ten selection.
Jackson-Davis is the lone Indiana basketball player in program history to score 2,000+ points and grab 1,000+ rebounds. He is one of only five Big Ten players to accomplish that.
Heading into the combine, Jackson-Davis is projected anywhere from late in the first round to mid-second round.
The NBA Draft is on June 22 in New York.
Make sure to follow Hoosier Illustrated on Twitter @Indiana_FRN and YouTube to stay up to date on all of the news, updates and coverage of Indiana University athletics.