Report: Indiana basketball to open season with Florida Gulf Coast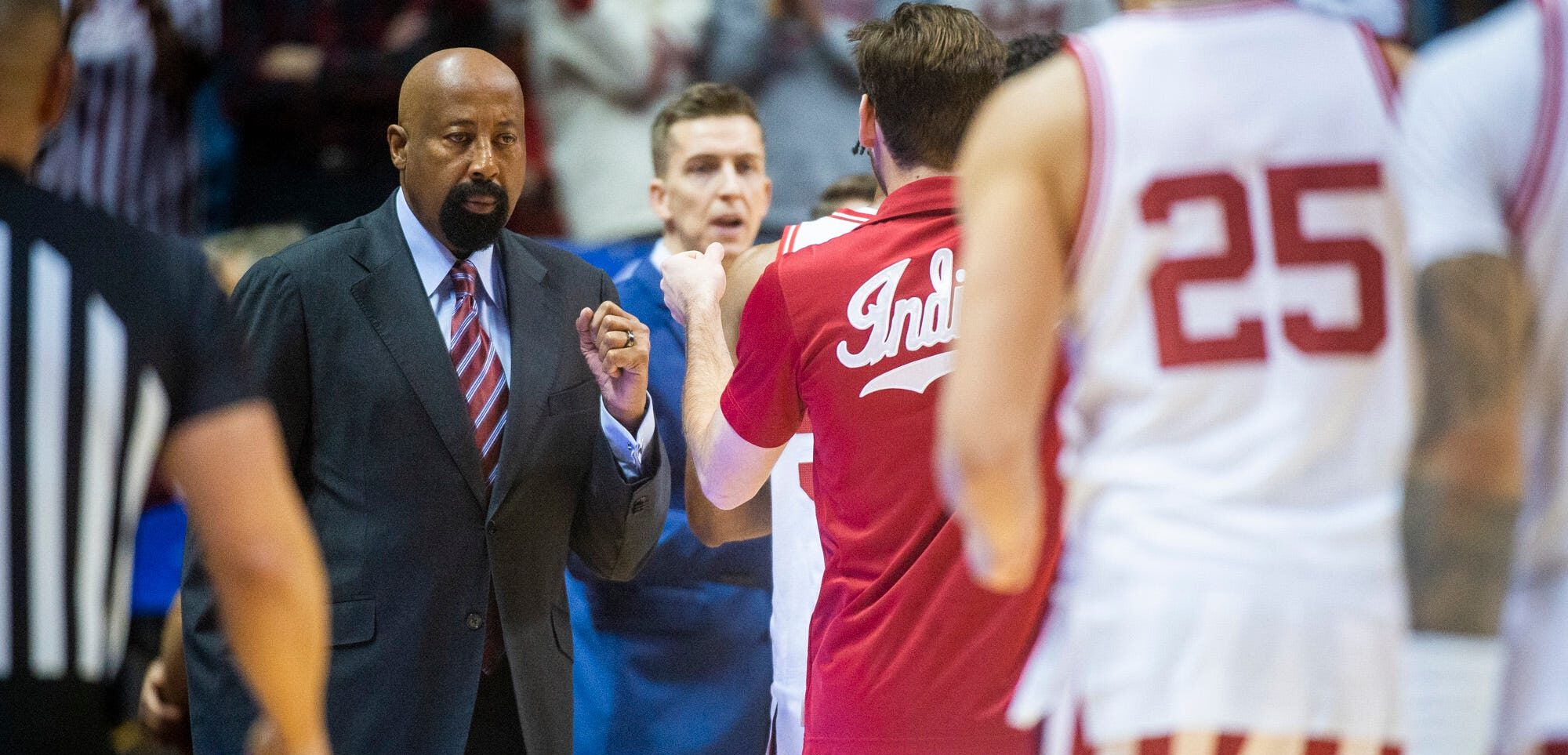 The Indiana basketball program has added another non-conference opponent to its schedule. On Thursday, it was reported by CBS Sports' Jon Rothstein that the Hoosiers will open the 2023-24 season against Florida Gulf Coast.
The game will take place on Nov. 7 at Assembly Hall.
Florida Gulf Coast is led by Pat Chambers, former Penn State head coach. The Eagles went 17-15 in Chambers' first season.
Kansas headlines the non-conference slate for the Indiana basketball program.
Auburn, Harvard, Wright State and the Empire Classic are the other non-conference opponents on the schedule.
Indiana will play two of UConn, Texas and Louisville from Nov. 19-20 at Madison Square Garden as part of the Empire Classic
When Mike Woodson took over the Indiana basketball program, he made it known he wanted a challenging non-conference schedule. Between the Empire Classic and Auburn this year to a matchup with Arizona last season and a home-and-home with Kansas … he's done exactly that.
"I think it's important to prepare yourself with high-level competition as much as possible as your team gets ready for a 20-game Big Ten schedule," Woodson said last season.
"I think you've got to challenge your team as you move forward. As we're building this, we've got to challenge ourselves with big time programs."
Make sure to follow Hoosier Illustrated on Twitter @Indiana_FRN and YouTube to stay up to date on all of the news, updates and coverage of Indiana University athletics.