Indiana basketball sophomore wing making 'significant strides' this summer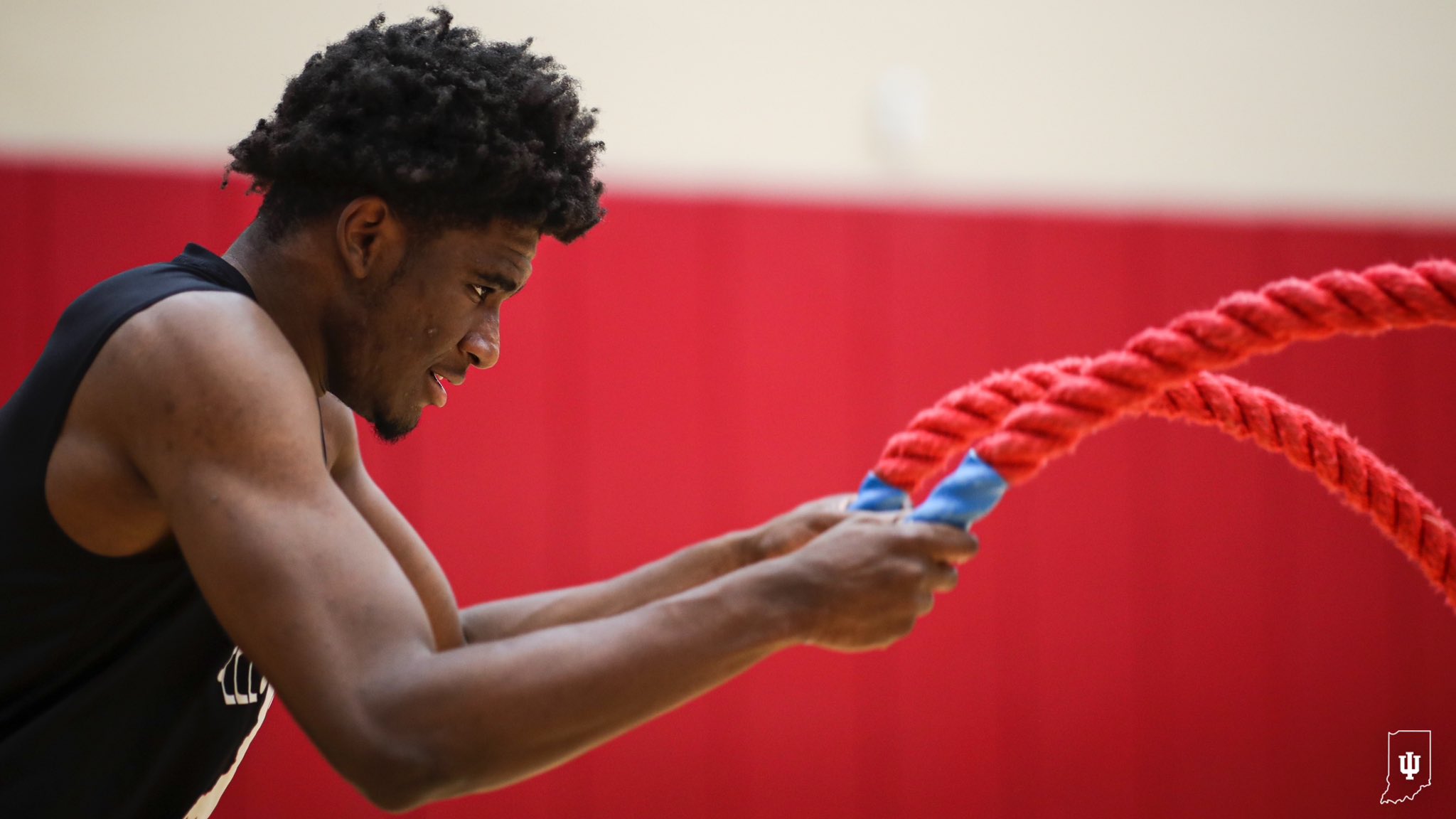 Indiana basketball had a lot of significant roster turnover this offseason, losing seven total players including four starters. One player who is returning is sophomore wing Kaleb Banks.
The 6-foot-7 forward played spot minutes as a freshman but found himself as an energetic piece off of the bench — a role he really bought into.
Coming into this season, there were a lot of questions about who could play significant minutes on the wing. While Indiana has a talented front court rotation, the backcourt and the perimeter rotation isn't as clear.
While Banks will likely not play a significant role scoring the ball, he will likely be very important as a rotational player and one who, again, relishes that role of an energy player. That's something Banks spoke openly about this summer.
"I feel like I see myself having a big impact just making impact plays," Banks said. "Whether grabbing that key rebound, that key defensive stop or just scoring, making that key play for the team … They (the coaches) wanted me to take that big step next year with the flashes that I showed last year they wanted me to improve off of that. I feel like I fit in well with this team this year.
"I learned that that you never know when it is going to be your moment, so just always be ready for that moment. There may be times where it's not your moment, but times when you are in the fire and you have to step up and make that moment happen."
Earlier this week, 247Sports Director of Scouting Adam Finkelstein discussed Banks as someone for Indiana that was making 'significant strides' over the summer.
"The name we didn't even mention was Kaleb Banks, who I'm told has made some significant strides this summer and is even staying on campus when when a lot of the other players have gone home," Finkelstein said. "They're expecting a big jump from him as a sophomore."
Banks averaged 2.0 points per game in 24 appearances last year. He saw double-digit minutes in just five games.
Banks can be classified as a 'tweener' forward and has really put a priority on making his overall skillset more well-rounded this summer. Banks is not big enough to play consistent minutes in the post and not a consistent enough shooter from the perimeter to fully play on the wing. Those are parts of his game he is prioritizing this summer.
Banks was a four-star prospect in the 2022 class and was the 6A Player of the Year in Georgia as a senior.
Make sure to follow Hoosier Illustrated on Twitter @Indiana_FRN, Facebook and YouTube to stay up to date on all of the news, updates and coverage of Indiana University athletics.