Indiana Basketball Mailbag: Key transfer targets, Big Ten style of play & more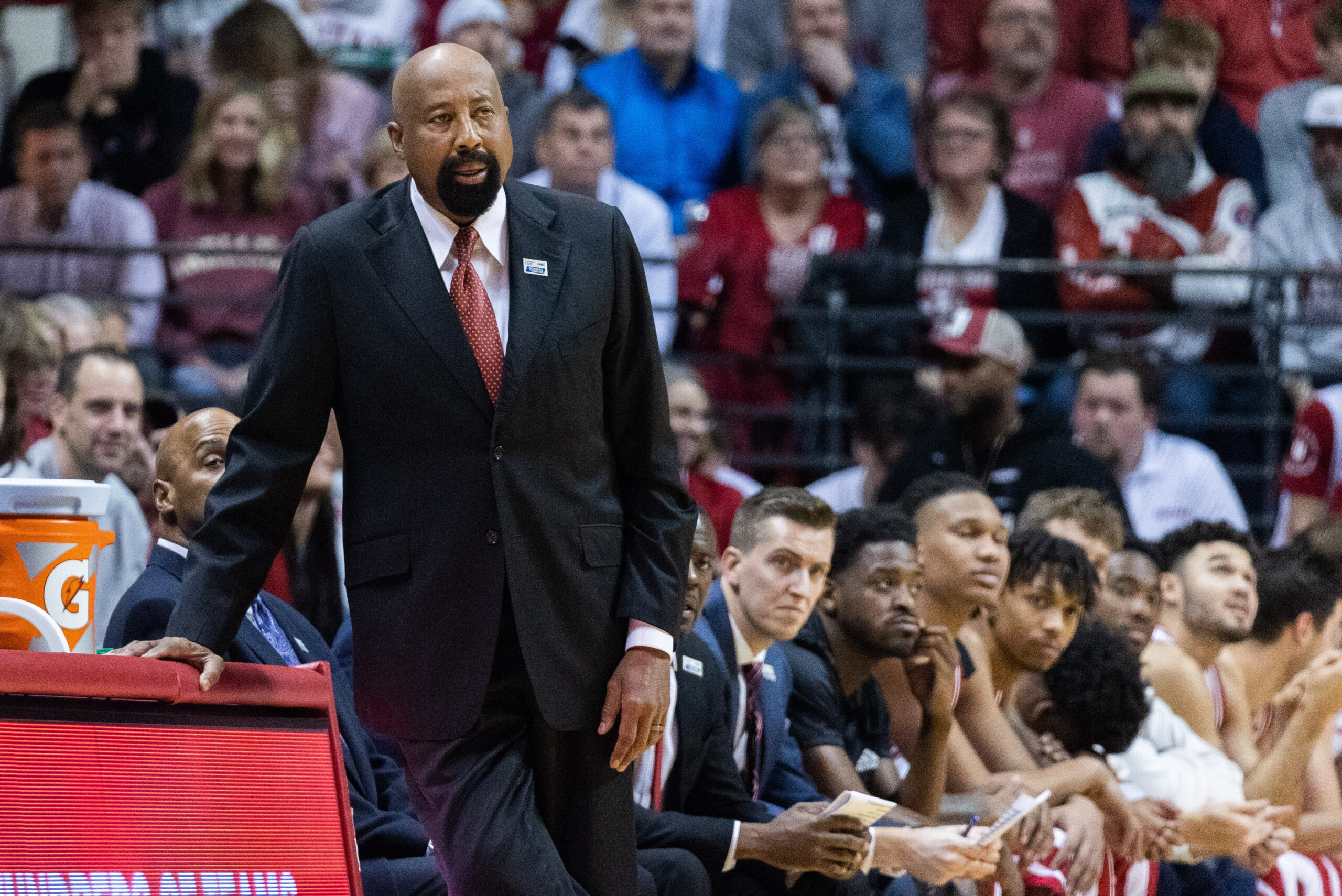 The Indiana basketball program is in the midst of a new era and this offseason is one that has a lot of question marks. Indiana moves on from consensus First-Team All-American Trayce Jackson-Davis and the main question now is — what style of play will Indiana have?
"Trayce Jackson-Davis is the first center that I've ever coached in my career where I had to utilize my center as a post-up player," Woodson said. " … it's the first time in my coaching career that I've had to coach a young man starting out on the block and expanding his game. I don't know where we're going to be next season in terms of how our style of play will be. But we've got to get better. I do know that."
A major roster overhaul is going to be in store for the Hoosiers. Most of that will be through the transfer portal.
Indiana has already landed one portal commitment, from Ball State forward Payton Sparks. Now, it is pushing hard for some notable players. The two biggest needs — front court depth and shooting.
Here are some key questions answered in the this installment of HoosierIllustrated.com's Indiana basketball mailbag.
Q: Thoughts on Ware and what are the chances of landing him (@iuhoosiersfan2)
The biggest name on Indiana's transfer board is Kel'el Ware. The 7-foot Oregon transfer is also ranked as the No. 2 overall transfer in the 247Sports transfer rankings. Ware visited Indiana this week and then cancelled his visit to Alabama that was set for this weekend.
Coming into the IU visit, Indiana was sitting in a good spot. Throughout the visit, the confidence of Indiana continued to grow — almost to the point of a potential commitment. Now, it seems that confidence is even higher.
Ware is an extremely athletic center with great length and size. He has a good ability to finish at the rim with his athleticism, but doesn't have great touch and is still raw offensively. He has the ability to step out on the perimeter but hasn't been consistent thus far. But, his high motor and terrific rebounding and shot blocking ability is elite.
He would be a tremendous addition to that Indiana front court.
Q: Knecht visit next week possibly? Or this weekend? (@Hoosierfan1971)
Dalton Knecht is the top priority on the perimeter for the Indiana basketball program. The Northern Colorado wing is a terrific shot maker and scorer. This season he averaged 20.2 points per game and shot 38.1 percent from three on 6.3 attempts per game.
Indiana had a zoom call with Knecht earlier this week and the next step is moving into a campus visit. The next recruiting dead period (no on-campus visits) takes place from April 10-13. With Easter on Sunday, it's likely this visit will not happen until after the dead period. So, the earliest he can be in Bloomington would be the end of next week and moving into the weekend.
At this point, I think it's likely that visit happens. When? That's to be determined, but Indiana has a need for his shot making and Knecht sees that. Look for a visit to be set up shortly after the dead period.
Q: Does IU still have a shot with Timberlake? (@Hoosiernation2)
Nick Timberlake from Towson was one of the top priorities for Indiana early in the portal. Quickly Indiana had an in-home visit but since then things have slowed a bit. Timberlake has taken visits to North Carolina and is on a visit to Kansas this weekend. After that, he is expected to head to UConn.
Indiana sits a tier below those three programs at the moment. A lot can change, but Timberlake is looking elsewhere at the moment and I wouldn't focus too much on him moving forward. That's another reason for the recent push with Dalton Knecht.
Q: Any update with Shedrick? (@bball992)
Kadin Shedrick was a name that popped up immediately as someone who would be a strong Indiana basketball target. The Indiana staff had a zoom call a day after he entered the transfer portal. At the moment, Shedrick is still in the early stages of his portal recruitment and is still taking zoom calls. No on-campus visits have been set up, although that process is slowly getting underway.
Indiana is still in a good spot to get Shedrick for an on-campus visit. The likes of Duke, Florida State, Kansas, Texas and others are all after Shedrick.
If Indiana lands a player like Kel'el Ware, it'll be interesting to see what happens with Indiana and Shedrick. At the moment, it seems like one or the other, but not both.
Q: Does Big Ten Officiating hold Big Ten Teams back in the Tournament? (@Jon__McClane)
The easy answer would be yes, but I don't think that's entirely the case. My biggest issue with the Big Ten and the lack of NCAA Tournament success is due to style of play.
College basketball is won by guard play and perimeter shot makers. The lack of big time playmaking wings in the Big Ten is notable. You can go through every single roster in the conference and outside of a few players like Brice Sensabaugh, Kobe Bufkin and Jett Howard, there aren't many NBA-level wings in the league.
Most Big Ten teams are led by a dominant big guy or a lead guard. If you look around the country, the best teams have playmaking wings. 6-foot-7, 6-foot-8 wings who can get a bucket when needed.