Indiana Basketball: Freshman guard Jakai Newton out indefinitely following surgery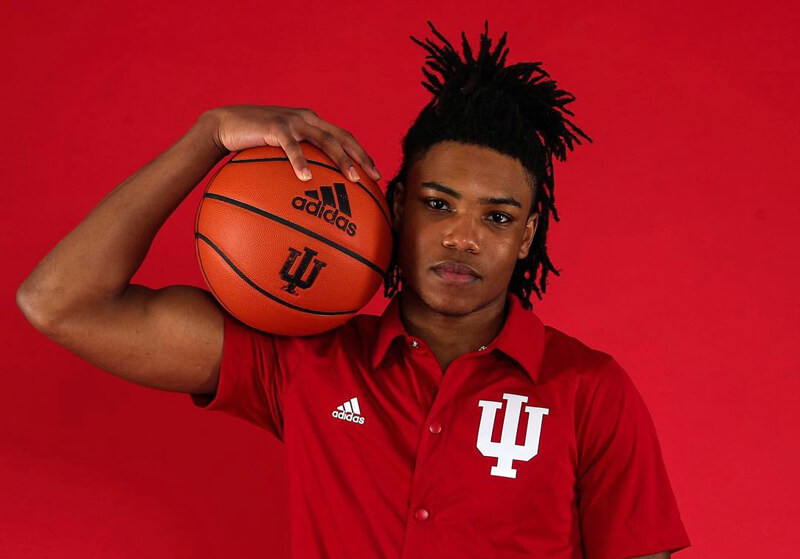 Indiana basketball freshman guard Jakai Newton will be out indefinitely following a procedure, the program announced on Wednesday.
Newton arrived at Indiana after missing most of his senior season in high school with a knee injury.
"Indiana freshman guard Jakai Newton underwent a procedure to treat a pre-existing injury today. There is no timetable for his return at this point," a team spokesman said.
Newton was a four-star prospect in the 2023 class and finished his high school career ranked No. 117 in the 247Sports Composite Rankings.
"Jakai is an outstanding two-way player who takes pride in his ability to be a lockdown defender," Indiana basketball head coach Mike Woodson said when Newton signed. "He has tremendous athleticism and is aggressive at getting to the rim. He is well-coached and comes from a very well thought of high school program. He continues to improve and better himself with an outstanding work ethic. He has quick feet, a 6-10 wingspan, and a tremendous ability to elevate which will help him on both ends of the floor. He is a skilled player with a great build that should translate well to the Big Ten."
Newton committed to Indiana over offers from Auburn, Alabama, Georgia, Ole Miss, Xavier, Clemson and many others.
The 6-foot-3 guard averaged 14.3 points, 5.2 rebounds and 1.7 assists per game a junior at Newton (Ga.) High School.
Indiana's 2023 class ranked No. 9 in the 247Sports team rankings and No. 14 in the Rivals team rankings.
The Hoosiers have just 10 scholarship players healthy at the moment.
Make sure to follow Hoosier Illustrated on Twitter @Indiana_FRN, Facebook and YouTube to stay up to date on all of the news, updates and coverage of Indiana University athletics.