Indiana athletics to take first step to explore opportunities to modernize Memorial Stadium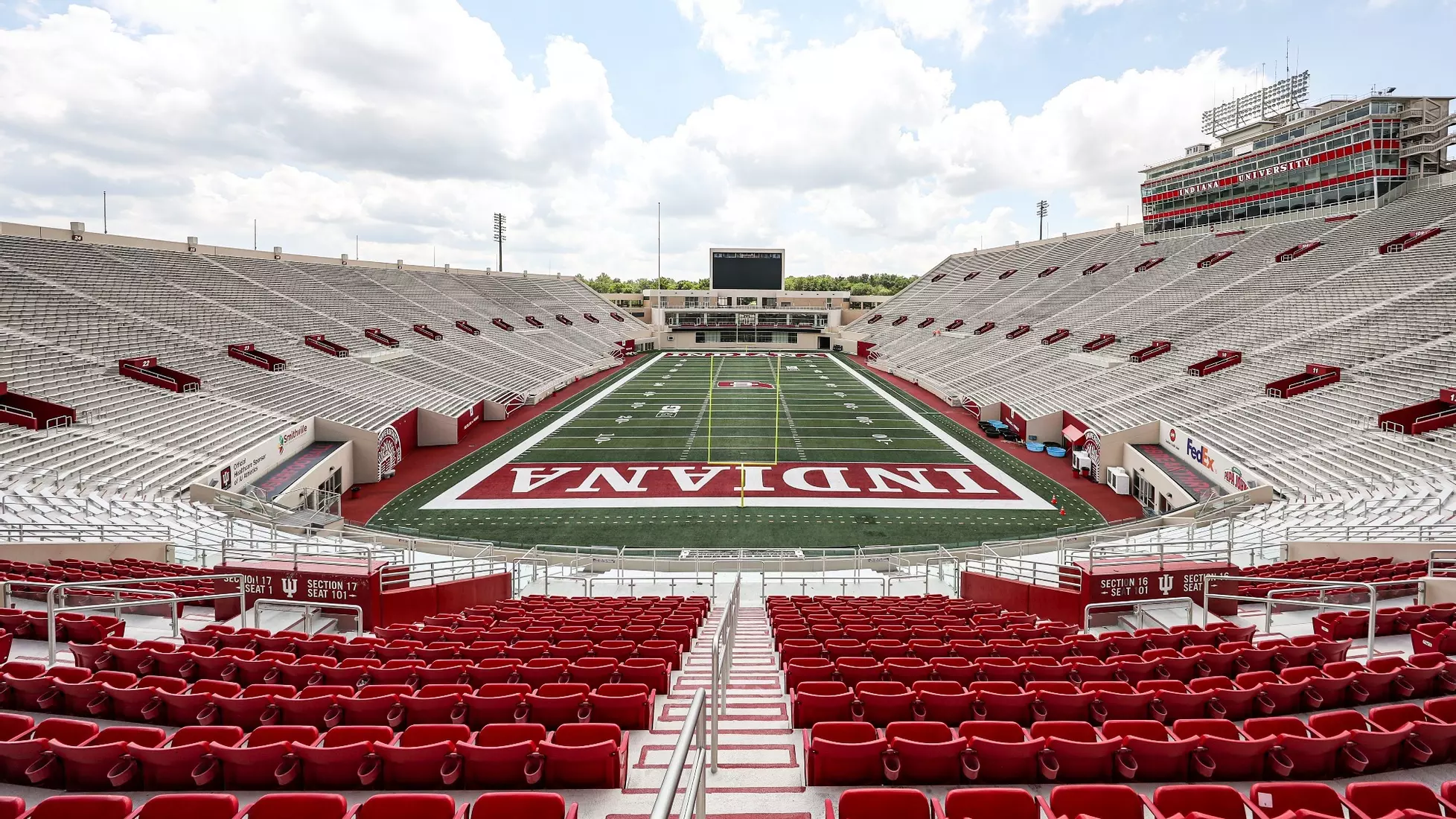 Per an Indiana athletics release, Indiana will take the first step to explore opportunities to modernize Memorial Stadium, via online survey with ticket buyers, fans, donors, etc.
This news comes weeks after it was announced for plans for a football-only weight room facility.
Below is the full release.
BLOOMINGTON, Ind. – Later this week, IU Athletics will take the first step to explore opportunities and options to modernize Memorial Stadium.
IU Athletics recently engaged Nations Group, one of the country's premiere sports planning and advisory firms, to assist in this effort related to the home of Indiana University Football. A large swath of IU Athletics stakeholders – including ticket buyers, fans, donors, and business leaders, among others – will receive a secure, online survey soliciting feedback on a wide array of topics related to modernizing the facility and the gameday experience for Hoosier fans.
Among the topics covered in the survey are a reimagined concourse, new social gathering spaces, upgraded concessions and restrooms, and a series of enhanced premium seating options and locations.
"We are thrilled to begin the process of gathering input from Hoosier fans about a facility project that would transform how our fans enjoy Indiana Football gamedays," said IU Vice President and Director of Athletics Scott Dolson. "We're excited to be able to partner on this project with Nations Group, which has the experience and market knowledge to help us inform a capital facility project of this magnitude.
"As we enter this exploratory stage, my hope is that Hoosier fans will join in on this endeavor by providing this much-needed input. Our goal is to identify and deliver on what our fans from their gameday experience, which makes this feedback a critical component of doing something of this magnitude the right way."
Memorial Stadium has been the home of the Indiana Football since 1960. Two recent major renovations significantly altered and improved the stadium's look and function. The completion of the North End Zone Student-Athlete Development Center in 2009 enclosed the north end of the stadium, connecting the east and west stands to create a horseshoe layout. The North End Zone project also featured new state-of-the-art office, meeting, locker room, banquet and strength & conditioning space for the Hoosier football program and the Department of Intercollegiate Athletics, turning Memorial Stadium into the hub for the IU Athletics Department.
A second major renovation came in 2018 with the completion of the IU Excellence Academy. The innovative, student-centered, 66,575-square foot facility enclosed the south end of the stadium to create a bowl effect for spectators as well as a bold new "front door" to the IU Athletics campus. The Excellence Academy houses premiere medical, rehabilitation and nutrition facilities, as well as first-of-its-kind leadership and life skills center and program for the benefit of all IU's student-athletes.
While those two projects – which cost a combined $86 million – centered on enhancing the student-athlete experience by transforming the day-to-day functionality of the facility, this effort is centered on the gameday experience for Hoosier fans.
Stakeholders will receive the survey over a period of days beginning on Wednesday, August 16.