Big Ten Overreactions from Week 3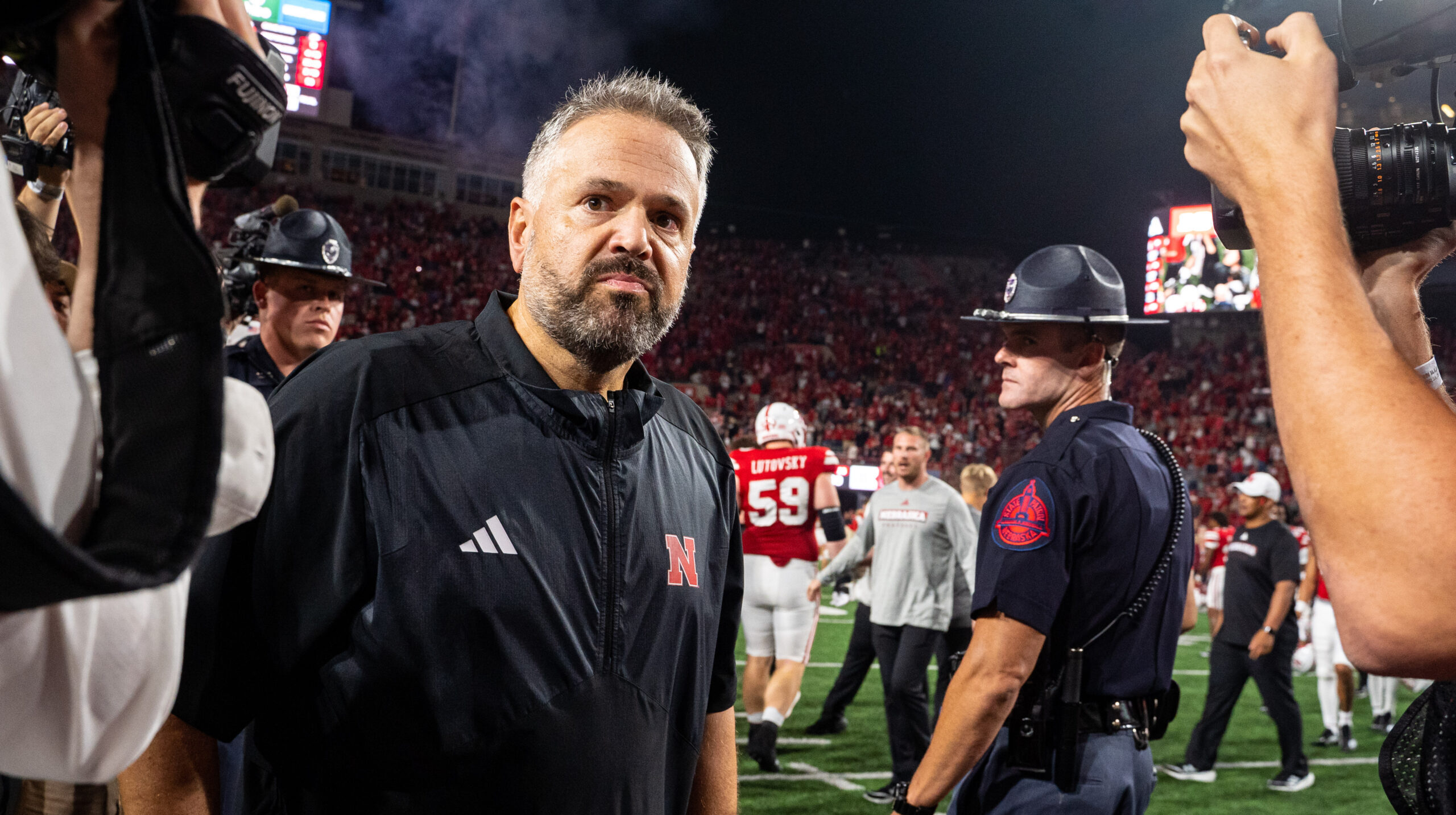 Things are about to get really fun in the Big Ten. Week 3 marks the end of most non-conference play, meaning we're on the cusp of some really important and really interesting football. We can't wait.
But before looking ahead, we still have some overreactions from the previous weekend in the Big Ten.
Iowa's no pants dance
They say that death and public speaking are the two biggest fears among humans. I contest, though, that an even bigger fear might be losing one's pants in a public setting. Most of us wear a belt or make sure the drawstrings are tied extra tight to prevent an unfortunate incident, though.
One of Iowa's cheerleaders didn't seem to get that memo. And, unfortunately for that Hawkeye, the entire world (or at least those tuned into Saturday's game) saw him lose his britches while doing some celebratory flippy flips.
This Iowa cheerleader needs to tighten his pants before his next tumble. 😂pic.twitter.com/rrMwwL2giT

— College Sports Only (@CollegeSportsO) September 16, 2023
OK, I have to admit, the fact that he still landed on two feet with his pants around his ankles is pretty damn impressive. In the world of gymnastics, you'd probably give that a perfect 10, right?
Let this serve as a lesson to all cheerleaders out there. Before you start somersaulting across the endzone to celebrate, be sure your pants are tied extra tight. You might have to endure a lifetime of embarrassment if not.
World's largest man plays regular-sized drum
I have bones to pick with Purdue and NBC. Far be it from me to judge the network's pre-game ritual, but I thought there was a big missed opportunity at Ross-Ade Stadium on Saturday night. Literally.
No, I'm not talking about the five turnovers Purdue had in the loss to Syracuse. What I am bringing up is that NBC had the Boilermakers superstar basketball player Zach Edey — who stands 7-foot-4 — open the game by banging a "B1G Saturday Night" drum.
That's great! Bring out the big guns to start the game. But … can I ask why, with the World's Largest Drum sitting just yards away, the World's Largest Man (don't check the Guinness World Record Book) was playing a regular-sized drum?
I find this bothersome. Anyone else? Just me? OK, good.
Now that's how you kick off a football game. @BoilerBall @BoilerFootball @NBCSports #B1GSaturdayNight 🚂 pic.twitter.com/o25L2KqAbc

— Trevor Peters (@TrevorPeters__) September 16, 2023
Does Indiana have Penix envy?
I can't help but wonder how Indiana fans must've felt on Saturday evening, watching a healthy Michael Penix Jr. absolutely shred Michigan State's defense in East Lansing. What could've been for the Hoosiers, right?
The Washington star threw for 473 yards and four touchdowns while completing 27-of-35 passes in a 41-7 victory over Sparty. Remember when that talent resided in Bloomington?
It doesn't help matters that Indiana has racked up merely 17 points in its two games against Power Five opponents (Ohio State and Louisville). Meanwhile, Penix is a legitimate Heisman Trophy contender in Kalen DeBoer's system at Washington.
Cue up the "Hello darkness, my old friend," music.
MICHAEL PENIX JR. IS A MAN ON A MISSION 🔥 pic.twitter.com/ytKd3Uorht

— ESPN (@espn) September 17, 2023
Time to assemble a Big Ten West All-Star Team
Doubling up on a theme from one week to the next really isn't my style. But it's just so painfully obvious that the Big Ten East is head-and-shoulders above the Big Ten West … at least through three weeks. Does it really look like anyone can compete with the likes of Michigan, Penn State or Ohio State at the moment?
So, I've devised a plan for the Big Ten Championship Game this year. How about we assemble an All-Star Team from the Big Ten West to play the winner of the East? A little unconventional, sure, but it might be the only way the division actually wins a championship since the shift in 2014. Even then, it might be a stretch.
Heading into Week 4, Iowa is the only team in the division with a perfect 3-0 record. Minnesota and Wisconsin each have one loss while Illinois, Purdue, Nebraska and Northwestern each have two. That is … not good.
Welcome to the Winner's Circle, Matt Rhule!
It took three weeks, but every first-year head coach in the Big Ten (at their respective school) has at least one win. The final domino to fall was Matt Rhule, whose Nebraska team picked up a 35-11 victory over Northern Illinois on Saturday.
We also found out that Rhule practices what he preaches in the postgame locker room: ball security. After he was rewarded the game ball for his first victory with the Huskers, he kept the pigskin close to his chest and protected it with both hands.
Perfect form.
GAME BALL ➡️ MATT RHULE

— Barstool 'Skers (@BarstoolHusker) September 17, 2023