Big Ten Notebook: Nebraska-Minnesota Intrigue, the Kicker Question & Drew Allar Hype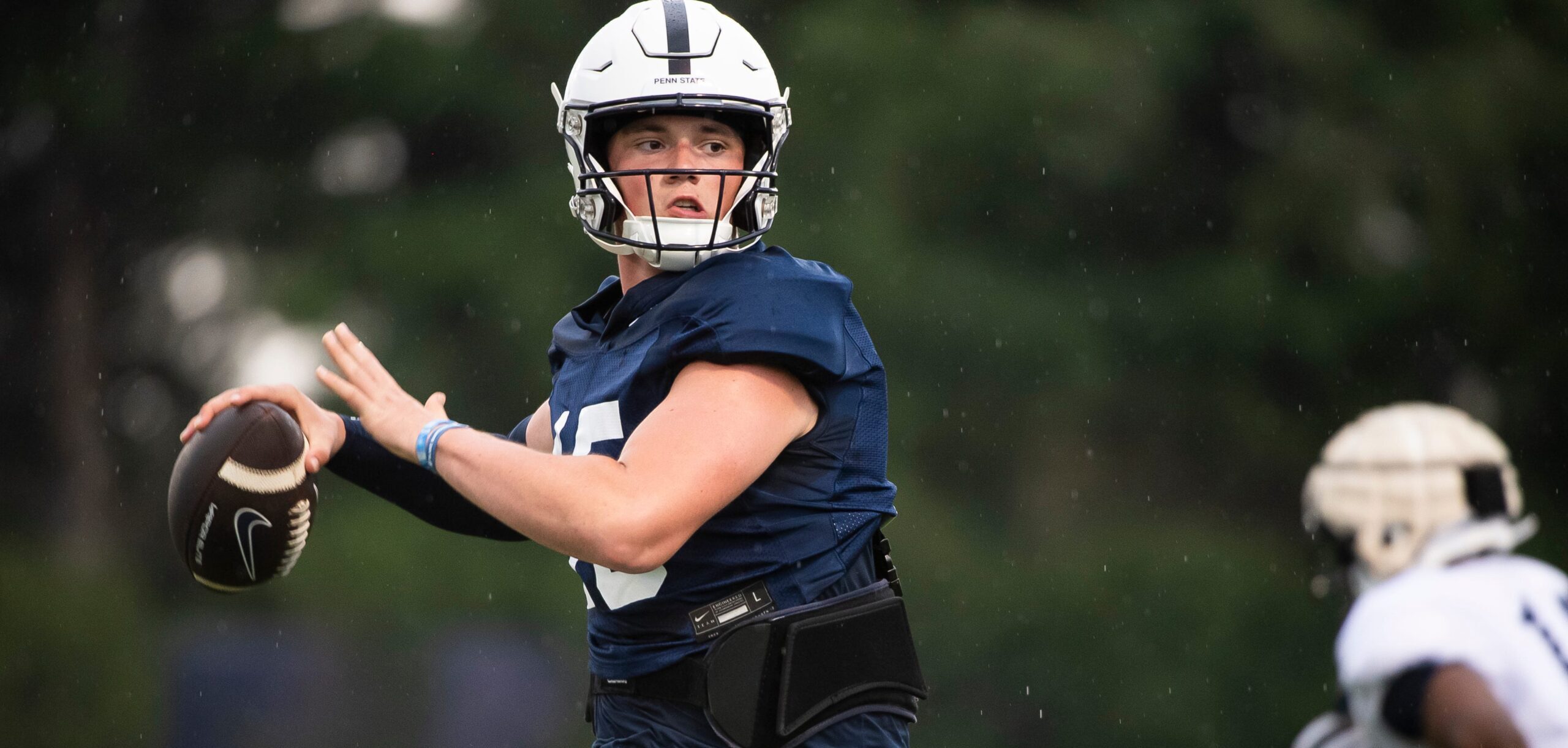 Can you believe it? It's time to talk about actual football in the Big Ten again. We've waited so long and the moment has finally arrived.
While the notebook will get much more in-depth once we have actual games, plays, decisions and the like to dissect, we can still jump into some of the interesting storylines with Week 1 finally here.
(Wipes away tears of joy).
Why Nebraska-Minnesota is so intriguing
The element of surprise can be an overlooked advantage in college football. It certainly feels that way for Thursday night's Big Ten opener between Nebraska and Minnesota. 
Nebraska loaded up the buses with its unique 3-3-5 defense and a capable group of running backs. Jeff Sims will be under center. Outside of that? There's a whole lot of question marks about what to expect from Matt Rhule in his first game as the Huskers' leader.
"We're preparing for ghosts – we have no idea what we're going to face. That's hard," Minnesota head coach P.J. Fleck said during his show. "We know the scheme they have but part of the scheme that they have is to produce organized chaos." 
So, at least Fleck is preparing for the unknown. Go ahead and insert the Friends, "They don't know we know they know," reference.
On paper, it's easy to think Minnesota has the advantage. Fleck enters his seventh season with the Golden Gophers and has built a consistent program. He knows how to prepare for these matchups – and has also won four-straight over Nebraska.
But Minnesota is a developmental program, one that tends to play its best football later in the year rather than early in the season. The Gophers lost star running back Mohamed Ibrahim and a veteran leader in Tanner Morgan. We know Fleck wants to run the football, but will the offense have that same punch out of the backfield, and at the line of scrimmage, as it has in the past?
Or is Nebraska's unique defensive style and the unknowns on offense too much of a challenge? Husker fans want to erase that 2021 Illinois game from their memory – but the same thing that hurt them in Bret Bielema's first showing with the Illini could be an advantage on Thursday.
Is it crazy to think Minnesota has the better team at season's end but Nebraska opens its season with a win? Not at all.
Indiana, Michigan State staying quiet on … kickers?!
I'm not going to spend a lot of time here, but the utter ridiculousness of not naming a starting kicker has to be mentioned, right? Like, how much of an advantage does that truly give a team over its opponent?
During their weekly pressers, both Indiana head coach Tom Allen and Michigan State head coach Mel Tucker refused to name their starting kickers. Seriously. 
Perhaps I should be more grateful that coaches are willing to be this absurd with their depth charts. It gives me something to write about … and laugh at, too. 
But, next year, if you're not going to name a starting kicker, can you at least have some fun with it? Talk about how Ray Finkle (Ace Ventura) and Nigel Gruff (The Replacements) are in a heated battle for the starting job? Or maybe make a reference to the Garbage Picking, Field Goal Kicking Philadelphia Phenomenon? Something!
Showtime for Penn State QB Drew Allar
There's a lot of buzz surrounding Penn State in 2023. Because of the returning talent on both sides of the football, there's a strong belief that this is James Franklin's best chance to add a second Big Ten Championship to his resume. 
Penn State returns a loaded backfield with Kaytron Allen and Nick Singleton. The offensive line continues to add depth and Franklin believes the Nittany Lions can go three-deep along the defensive front. That's a pretty good recipe for success.
The biggest question mark? Quarterback. Drew Allar takes over the Nittany Lions offense and the expectations couldn't be higher. Many think the former 5-star prospect is the missing link that has prevented Penn State from a College Football Playoff berth.
If you could describe Penn State's quarterback situation in the Franklin era, you could probably use one word: "Fine." The Nittany Lions have had winning quarterbacks under center – Trace McSorley and Sean Clifford, specifically – but haven't produced the elite-level passer it takes to win consistent Big Ten titles and compete for national championships.
Is Allar the guy to break that trend? Everyone in Happy Valley hopes so. West Virginia won't provide the toughest test (Penn State is a 20.5-point favorite), but it'll serve as a good first sample for what we can expect out of the quarterback position this season.
Penn State can win at a high level even if Allar doesn't deliver on those sky-high expectations in Year 1. If he hits the ground running, though, the Lions are a legitimate Playoff contender.
Quick Hits
– Arguably the biggest takeaway from Kirk Ferentz's presser this week was the Iowa head coach saying Utah State's punter "is a good punter." Football is so back in the Hawkeye State.
– Only four Big Ten games in Week 1 are single-digit spreads: Nebraska vs. Minnesota (-7), Fresno State vs. Purdue (-3.5), Toledo vs. Illinois (-9.5), Northwestern vs. Rutgers (-6.5).
– When talking about the interim head coach situation, Jim Harbaugh referred to his anointed successors (for three games) as the "Guardians of Victory," which might be the most Jim Harbaugh thing ever.
– Ohio State plans to roll with two quarterbacks for Saturday's opener against Indiana. The Buckeyes will start Kyle McCord and plans to play Devin Brown, as well. Obviously Ryan Day isn't taking the Tom Allen approach to secrecy.
– Four head coaches are making their debut this weekend: Matt Rhule (Nebraska), Ryan Walters (Purdue), Luke Fickell (Wisconsin), David Braun (Northwestern).