2024 Indiana basketball target has proved himself as 'one of the ten best players in high school basketball'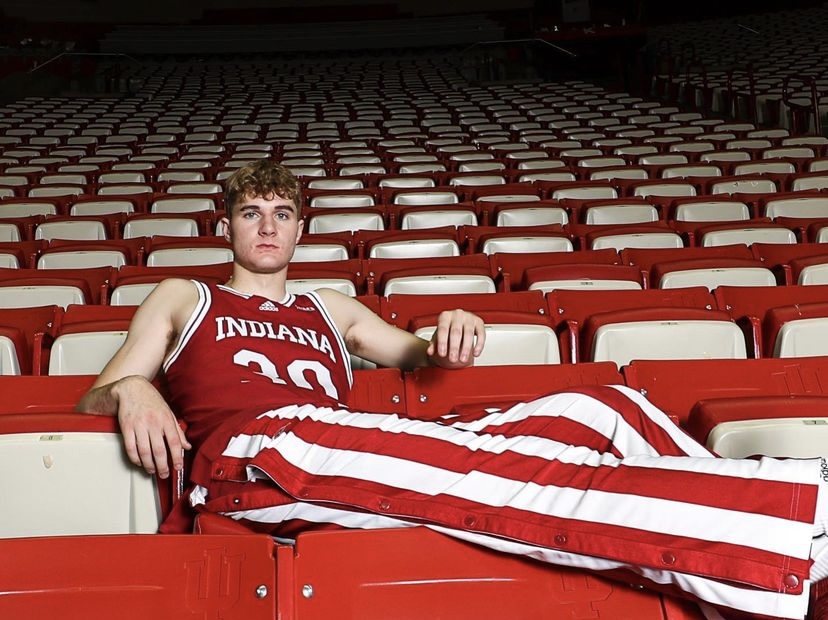 Indiana basketball is hot on the recruiting trail in the month of September with the staff being on the road as well as hosting numerous of top high school prospects in the 2024 and 2025 class for campus visits.
Mike Woodson and the Indiana basketball staff are coming off their most important recruiting weekend yet as they hosted the Montverde Academy trio of Liam McNeeley (five-star), Derik Queen (five-star), and Curtis Givens (four-star).
Both Queen and Givens are fantastic players in their own right, but with McNeeley, he is just at another level as far as the top prospects are concerned.
"I think he's proven himself to be one of the ten best players in high school basketball today…" said 247 Director of Scouting Adam Finkelstein. "There also aren't ten other players that I would rather have as freshman in college basketball next year."
"He's not only extremely skilled … but he's got a terrific feel for the game and is a vastly underrated creator. You run him off screens, you can play off him in the half court. He can make decisions and be the first domino in your offense."
The versatility of McNeeley's game is one of the traits that makes him such a top tier prospect in the 2024 class. He is a true hybrid-wing that can make plays both on and off the ball. The 6-foot-6 wing is great playmaker that creates so much offense around him for both himself and his teammates.
You add in his high motor, his elite shooting and his ability to get to play through contact and get to the line, he is one of the more complete offensive players in the 2024 class.
"The questions are going to be on the defensive end of the floor, and sure, he's not the fastest guy out there, but when you really watch him closely on the defensive end, I see someone that does not get beat in straight-lines," Finkelstein added. "He guards his yard…keeps the players in front of him to point where he is going to be solid rnogvuh to where he is only going to need a little help off the ball.
"I think he is a better defender than advertised."
Look: Pictures of 2024 five-star Montverde Academy wing Liam McNeeley from Indiana basketball official visit
McNeeley is looked as a player that could really kick off the 2024 recreating class for Mike Woodson and Indiana basketball if he were to commit. Ever since the Hoosiers extended an offer to McNeeley last year, the relationship has seemed to grow stronger and strong.
Him taking two official visits to Indiana was huge as he inches closer to a decision. Until proven otherwise, Indiana basketball remains the 'clear leader.'
"Indiana is obviously a historic basketball state, and the fans in Indiana almost worship basketball," Liam McNeeley previously told HoosierIllustrated.com. "Love from the fans make me feel wanted."
This past season at Montverde Academy, he averaged 13.7 points and was second in the NIBC averaging 2.2 made 3s per game.
Playing for Florida Rebels on the Nike EYBL Circuit this summer, McNeeley averaged 16.7 points, 5.1 rebounds and 2.0 assists per game across 17 games. He shot 37 percent from three (30-of-81).
McNeeley landed at No. 13 in the updated 247Sports Composite Rankings.
You can watch the full video of 247Sports 'College Basketball Recruiting Weekly' below.
Make sure to follow Hoosier Illustrated on Twitter @Indiana_FRN, Facebook and YouTube to stay up to date on all of the news, updates and coverage of Indiana University athletics. You can also listen to the Talking' Bout the Hoosiers podcast on Spotify.