2024 five-star Indiana basketball target Asa Newell looking to trim list within next month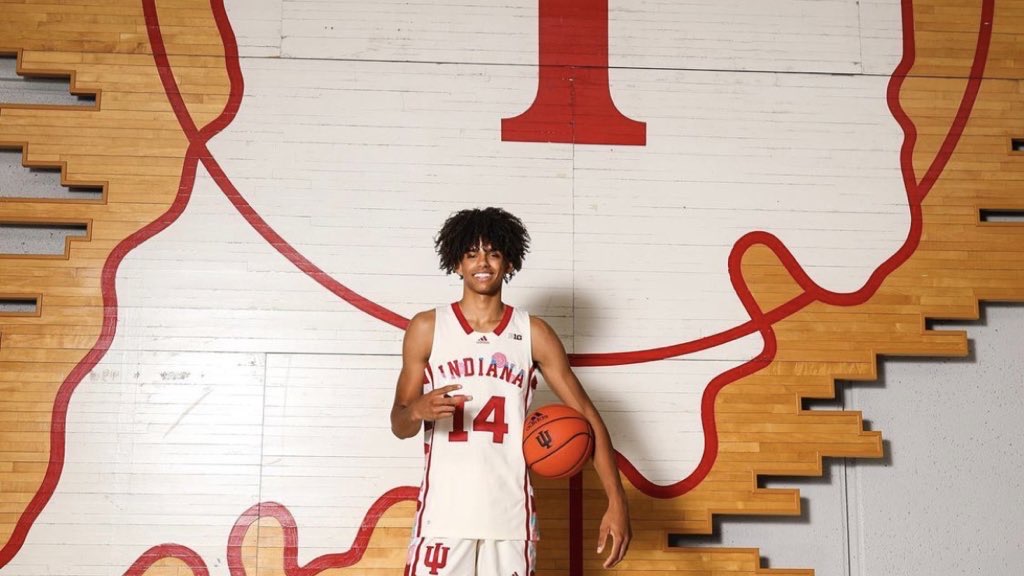 One of the top targets for the Indiana basketball program in the 2024 class is looking to narrow his recruitment down within the next month. Five-star Montverde Academy (Fla.) forward Asa Newell has been a key target for IU for quite some time and now, his recruitment is taking the next step.
According to 247Sports national analyst Brandon Jenkins, Newell is looking to cut his list in August and focus on those schools for the remainder of his recruitment.
Newell has taken just two official visits up to this point; to Indiana and Georgia. Newell visited Indiana twice last year — an unofficial visit in the spring and then his official in the fall.
"Indiana definitely exceeded my expectations," Newell previously told HoosierIllustrated of his Indiana visit. "Coach Woodson is a great guy. He was a player in the NBA and in college and a coach. So he's been through it all. I feel like he can help me a lot if I go to Indiana."
"We knew the rich basketball history and the devotion of the fans to the program. That's definitely something we are looking for in a college," Newell's father, Justin, added. "But we are also looking for pro development and someone who has played in the NBA, coached in the NBA, developed players, prepared them for the next level."
Newell and his father both expressed to HoosierIllustrated.com that the development of Jalen Hood-Schifino and Malik Reneau would be key in his recruitment. While Newell was not teammates with either player at Montverde, the connection is there.
Newell added to that when speaking with Jenkins: "I love their attention to detail with Jalen Hood-Schifino. It is really a basketball school with a lot of culture. So being in that environment is going to push me to be the best."
Newell was part of the U19 USA National Team that took part in the World Cup last month in Hungary. He averaged 7.7 points, 5.6 rebounds and shot 51.1 percent from the field in seven games.
Newell was a standout performer all throughout the U19 trails.
"Newell made an immediate impression," 247Sports analyst Adam Finkelstein wrote. "He's had a lot of success in USA Basketball settings in the past, and clearly came in feeling confident and comfortable. The southpaw's combination of size, skill, and athleticism came to the forefront right away as his shooting ability allowed him to stretch the floor to the arc, while his athleticism came out in the open floor and even in some situations where he was forced to switch onto guards defensively."
Newell currently has offers from Indiana, Georgia, Kanasa, Alabama, Michigan, Gonzaga, Texas and others. Newly is looking to visit Alabama, Gonzaga and Texas this fall, coinciding with his list cut.
His brother, Jaden Newell, was a freshman walk-on at Georgia last season.
Newell is ranked as the No. 10 overall prospect in the 247Sports Composite Rankings. He is the No. 1 power forward.
Make sure to follow Hoosier Illustrated on Twitter @Indiana_FRN and YouTube to stay up to date on all of the news, updates and coverage of Indiana University athletics.