'We will have a starter for week three': Indiana football head coach Tom Allen moving into decision mode for starting QB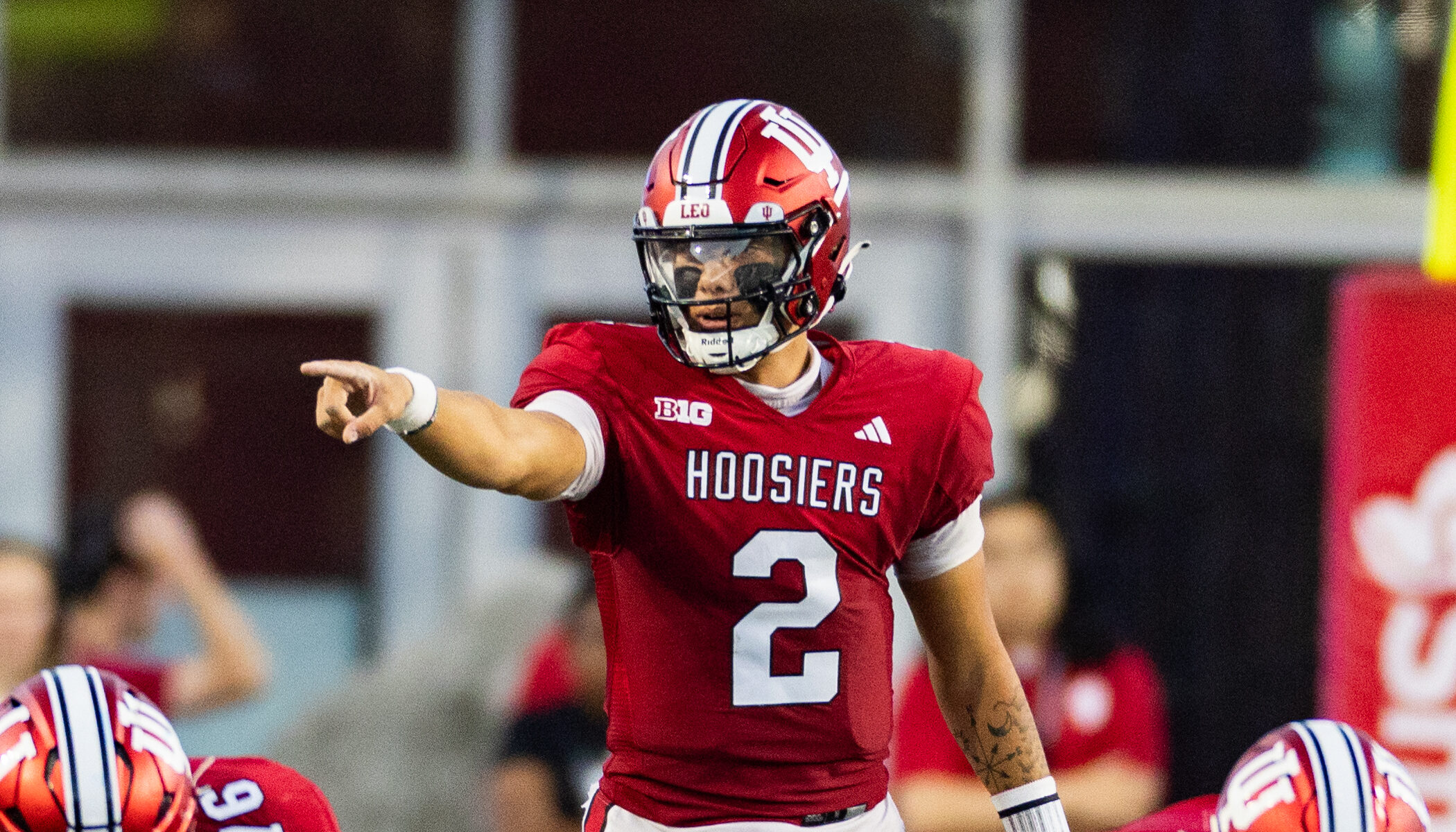 The quarterback position for the Indiana football program went into week two with major question marks surrounding it. And, coming out of its 41-7 win over Indiana State, head coach Tom Allen still is not ready to officially name his starting quarterback.
But, he feel like he has seen enough to be able to make a decision.
"They played minutes in both games. And we said we were going to go back and evaluate both games and make a decision. So we will have a starter for week three," Allen said postgame. "I do think it's important to have a guy that you name the starter."
After Brenden Sorsby started in week one against Ohio State, it was Tayven Jackson who got the start in week two. While both QBs played in each game, there was a different level of pop with Jackson under center on Friday night.
Jackson finished 18-of-21 for 236 yards and a rushing touchdown. He was in total control of the offense, leading the Hoosiers on drives of 73, 81, 71, 93 and 45 yards.
Sorsby finished 9-of-16 for 108 yards.
In total, Jackson played 16 more snaps than Sorsby on the night.
"I think they both can play," Allen said. "There's no doubt. They both proved they can play. And you can see the talent, you can see the skill. They're both young. But they're young, talented players. And I think you can say that. And we saw through fall camp. Back and forth, different guys doing different things. They can both throw, they can both run it.
"Two really good quarterbacks that I believe can run our system and we built it that way. And so, just got to be able to — whoever that guy is, I do think they've had enough reps. We got to — we got a numerical count of what we got during fall camp. We got a lot of reps."
Through two games, Jackson is 19-of-26 for 260 yards. Sorsby is 17-of-31 for 166 yards. Neither has a passing touchdown, while Jackson has one rushing touchdown.
While Tom Allen caught a lot of flack surrounding his decision to not publicly name a starter heading into the season, he's happy with his decision and on a day like Friday, it solidified the confidence in his decision to do so.
"I trusted my gut on that one. Didn't feel like they had any distinction either way. I feel like we needed live game play to make a decision, and to really make a fair assessment. You know, and you can still see it's very close," Allen added. 
Indiana football finished with 558 yards of total offense on Friday night, the most since its performance against Western Kentucky in 2021.
The Hoosiers move to 1-1 on the season and will face another difficult task next Saturday, facing off against Louisville in Lucas Oil Stadium.
Make sure to follow Hoosier Illustrated on Twitter @Indiana_FRN, Facebook and YouTube to stay up to date on all of the news, updates and coverage of Indiana University athletics. You can also listen to the Talking' Bout the Hoosiers podcast on Spotify.