Video: Indiana head coach Tom Allen discusses spring practice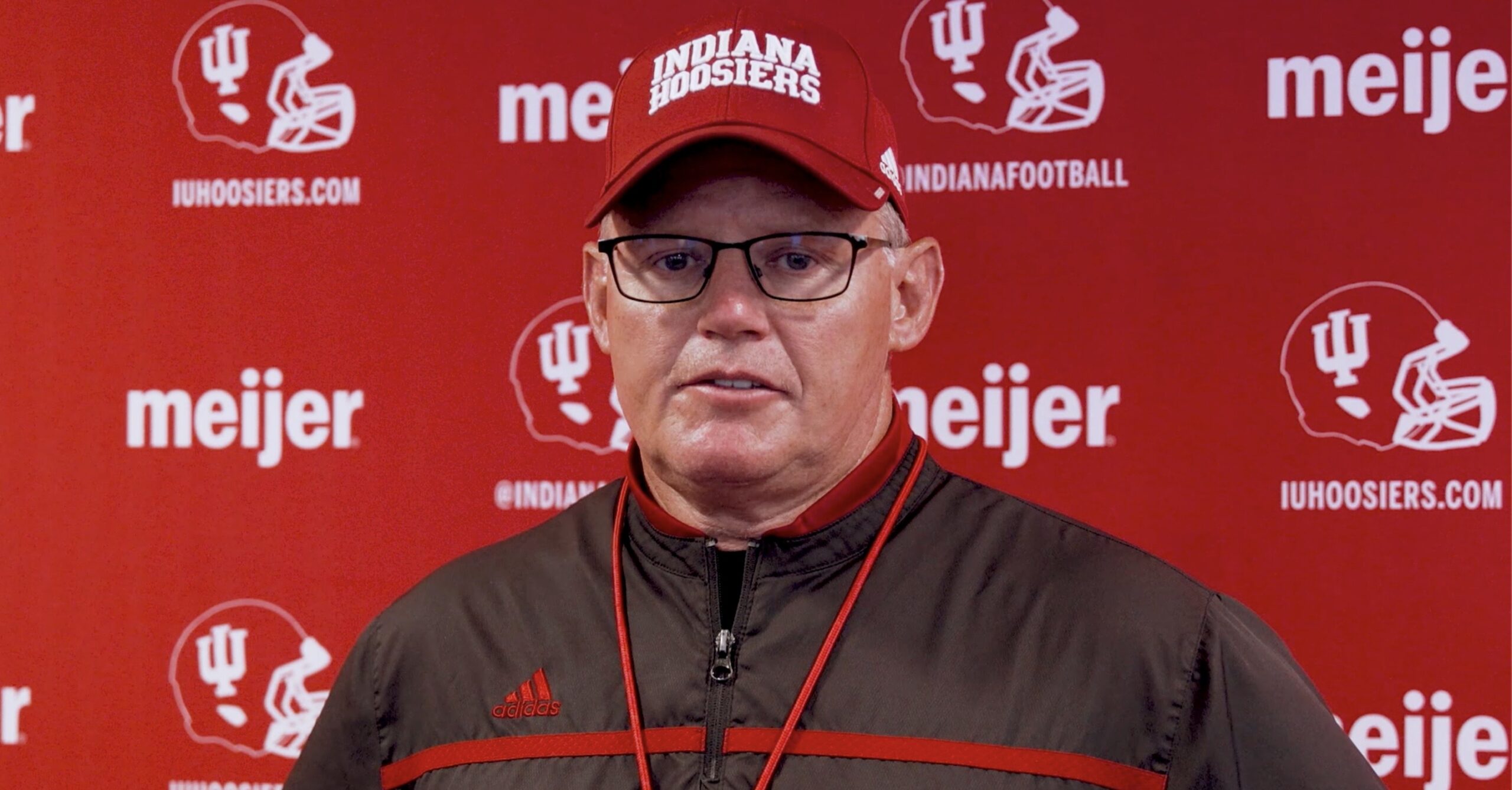 Indiana football head coach Tom Allen spoke to reports on Thursday. He highlighted some of the key topics that have popped up in spring practice.
There will be a 'live' scrimmage on Saturday for Indiana.
Below are some key quotes and the full video Q&A from Tom Allen.
On running backs: 'The reality of getting your best players on the field and we have some talented running backs and Jaylin has proved to do some special things with the ball in his hands out in space so we want to maximize that … try to find ways to get him the ball.'
On Cam Camper: 'I thought he made some more plays today, everyday he's made some more plays. That's what I expect. We've had some good heart to hearts about it … it's about continuing to grow in that position, learning and being able to get open, make plays and score the football.'
On redshirt freshman WRs: 'Both those guys made plays. Especially Omar (Cooper), he's been consistent with that. Kam (Perry) is so dynamic and explosive I see him being in the slot position there and finding ways to get him the ball … I'm looking for consistency every day and the maturity from being a true freshman to redshirt … learning how to practice in this setting (spring), without games, there's a grind component you have to work through… you want to expose some things …  have these young learn from that.'
On offensive line: 'Carter Smith jumps out to me. He's obviously a guy that was a true freshman … he's taken that next step I feel like. Even some of the older guys that are being coached by a new coach, I think Michael Katic is one that's really embraced that part. He's been here a long time and played a lot of football, but you still want to be able to adapt … Khalil Benson has been standing out … '
On Bob Bostad: 'I love the drill work, the attention to detail the intensity the toughness he's created with our guys. He's a no-nonense guys. I'm expecting improvement in that area.'
On the defensive backs: 'We lost some experience there for sure … there's not — there's a lot of depth there which is encouraging, that's a position we needed a lot more guys that could help us — for games, and for special teams… that's a position that I'm really going to keep my eyes on.'
Tom Allen also discusses some standouts at the tight end, defensive end, defensive back and wide receiver positions in spring practice thus far.