Transfer commit Kel'el Ware has 'all of the tools' to be successful at Indiana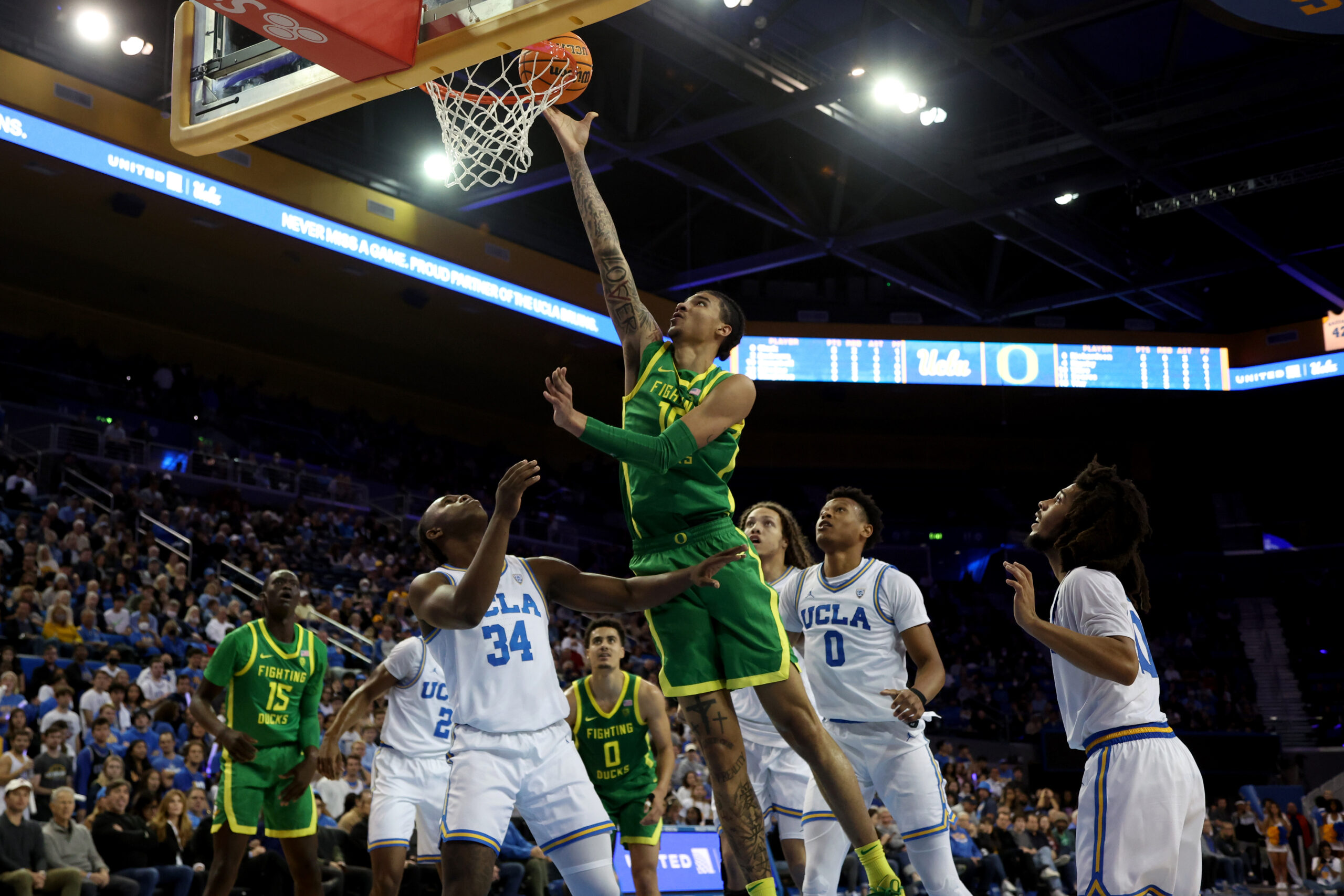 The Indiana basketball program made a big splash in the transfer portal on Monday night, securing a commitment from Oregon transfer Kel'el Ware. Ware is a former McDonald's All-American who played just one season at Oregon.
Kel'el Ware was the No. 2 overall player in the 247Sports transfer portal rankings. He was previously ranked the No. 7 overall player in the 2022 class.
Indiana needed to replace 29.3 points, 16.0 rebounds in a combined 57.7 minutes in 61 starts this past season after the departures of Trayce Jackson-Davis and Race Thompson. While Ware won't do that by himself, the potential to be a major impact player is there.
He averaged just 6.6 points, 4.1 rebounds and 1.3 blocks per game as a freshman but was a projected lottery pick coming into the season.
His per-40 minute stats were: 16.8 points, 10.3 rebounds and 3.3 blocks per game.
Now, a new scenery and coaching staff looks to reach into some of that untapped potential and develop him, much like they did with Jackson-Davis over the last 18 months.
"With Ware there has never been any question whatsoever about his talent level. Coming out of a high school with the class of 2022, an argument could have been made that he was as physically gifted as any other player in the class," 247Sports National Basketball Director Eric Bossi said about Ware. "He moves with grace, is a fine athlete, runs the floor well, can shoot out to the three point line, blocks shots and is still just starting to fill out his frame. Maybe all he really needs is a new program and a new voice in his ear on a daily basis."
In a four-game stretch at the Phil Knight Invitational in November, Ware posted averages of 12.5 points, 7.0 rebounds and 1.3 blocks per game. He shot 51.4 percent from the floor. He had 18 points and nine rebounds against UConn. Followed by a 17-point and nine-rebound game against Michigan State. And then finally, 13 points and seven rebounds against Villanova.
While Kel'el Ware has flashed some of the skillset needed to stretch the floor, making 15 3s last season, his athletic ability is what sticks out. Indiana has the ideal offense to showcase that. That is largely due to the ball screen action shown by Jackson-Davis over the last two years. Also, the ability to play one-on-one in the post.
"The offense is one where TJD was often able to finish on lobs, was isolated in the post for one on one scoring opportunities and he was the focal point of the offense," Bossi said. "For a guy like Ware who still aspires to be a NBA player and who has Lottery level talent, it is exactly the kind of setup where he's most likely to produce."
For Kel'el Ware, it's never been about talent, it's been about system and also a consistent motor. With Indiana and Mike Woodson, it could be dream pairing and one that could be mutually beneficial immediately.
"Ware simply has too much talent to ignore," Bossi added. "And if he can come anywhere close to playing up to it, he's got all of the tools to be a productive big man on both ends of the court for the Hoosiers."
Kel'el Ware joins Ball State forward Payton Sparks as the two transfer additions thus far this offseason for Indiana.