Scouting Video: 2025 five-star guard Jalen Haralson Charlie Hughes highlights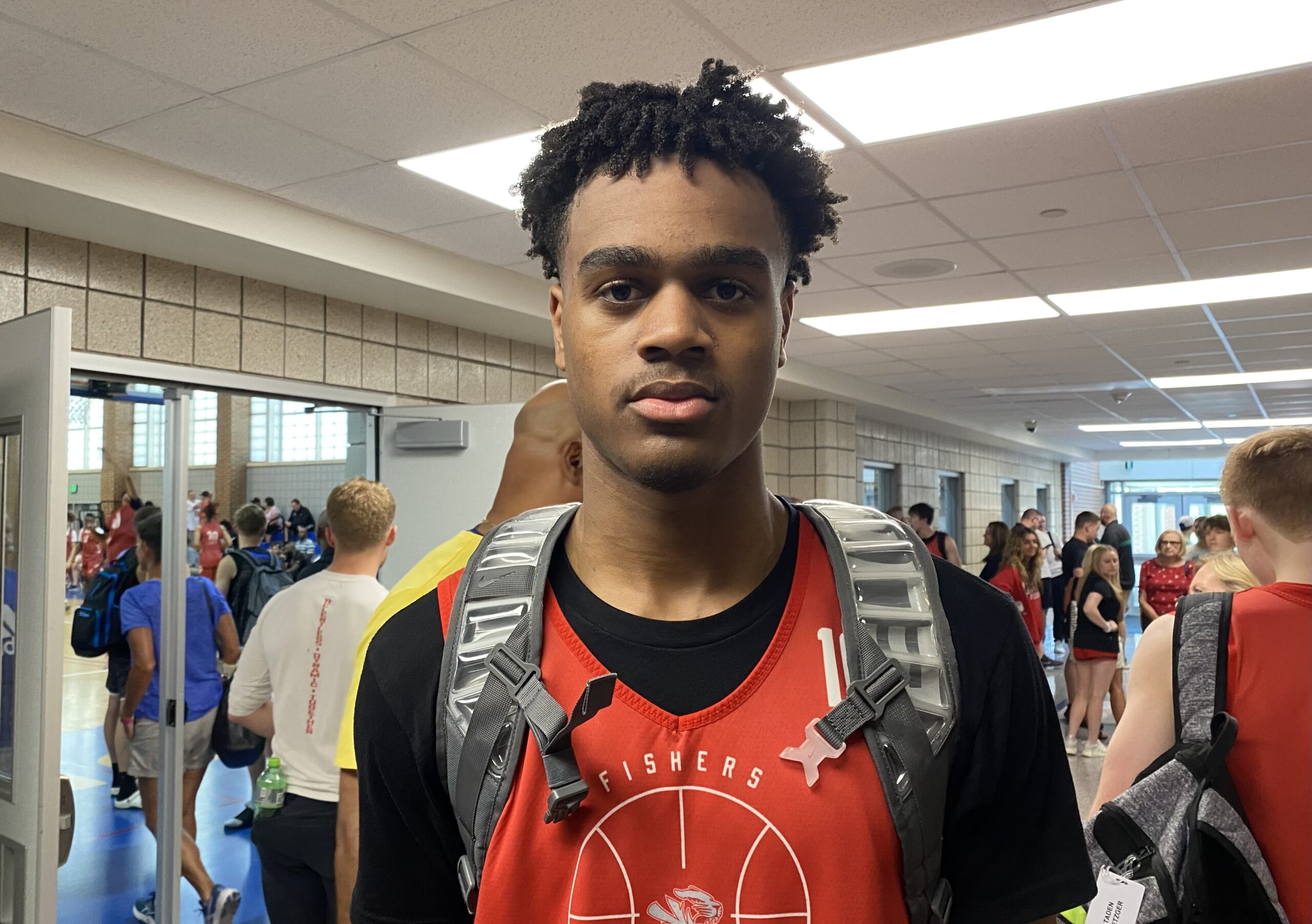 2025 five-star guard Jalen Haralson competed with his high school team, Fishers (IN), in the annual Charlie Hughes Showcase over the weekend in Carmel, Indiana. Haralson helped lead Fishers to an impressive 4-0 record in the event.
HoosierIllustrated.com was in attendance over the weekend and got an extended look at the Fishers lead guard. Indiana assistant coach Brian Walsh was also in attendance to watch Haralson, as well.
Haralson has been one of the priority targets in the 2025 class for Indiana for quite sometime now. For AAU ball, he plays for Indy Heat 17U on the Nike EYBL circuit alongside fellow priority 2025 Indiana target Trent Sisley.
Haralson has been averaging 11.3 points, 4.8 rebounds, and 4.1 assists while shooting 47.9% (34-of-71) from the field.
Schools such as Indiana, Purdue, Wisconsin, Notre Dame, Michigan, Ohio State, Michigan State, Iowa, Florida State, Auburn, Missouri, Maryland, LSU and others are involved with this elite guard.
Below are extended highlights of Jalen Haralson from the Charlie Hughes Showcase plus an evaluation.
Haralson put on one of the more impressive performances the entire weekend at the Charlie Hughes Showcase. Very rarely do you see a lead guard that is a true 6-foot-8 and has the elite talent that Haralson has. His passing was arguably the best thing you saw from him this past weekend as he did such a great job of finding the open man and creating looks for his teammates. His scoring mostly came from around the basket off strong drives but he also showed his improved shot making from behind the arc, one area that many thought needed improved. With as much talent that Haralson has, he is arguably the most unselfish player at that level that I have seen and he just makes his teammates around him better. Haralson is a special guard and it is not hard to see why high major schools are so invested in him. 
Follow Hoosier Illustrated on Twitter @Indiana_FRN to stay up to date on all of the news, updates and coverage of Indiana University athletics.