Receiver, running back, kick returner? All of the above. Jaylin Lucas bringing a well-rounded skillset into year two at Indiana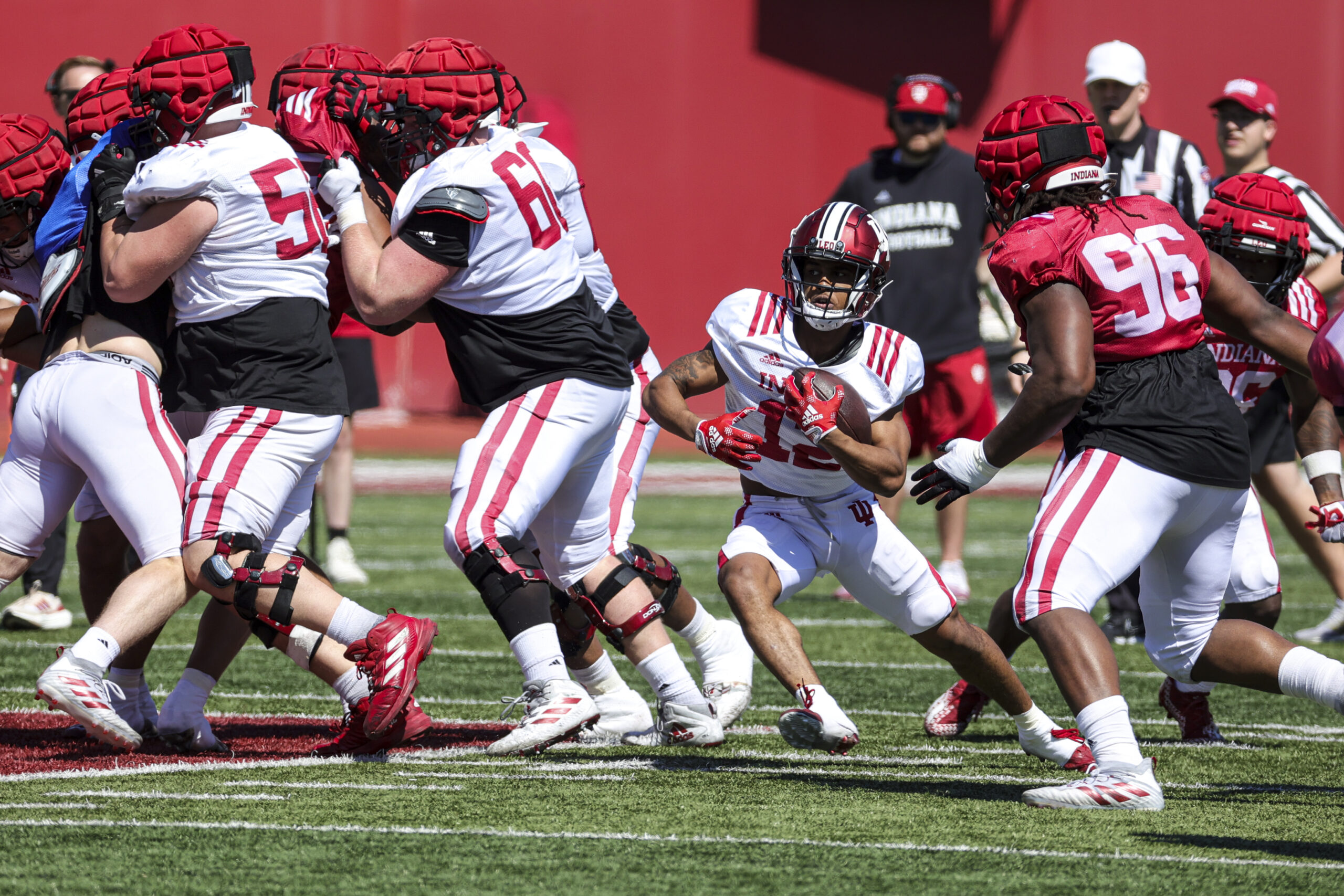 "He's had to enhance his skillset to be able for us to have more opportunities to get him the football," Allen said at Big Ten Media Days. "So that's been the focus this offseason, how to continue to develop his skills to where he is a true threat in the throw game, in the run game. And also be able to stay on the field to protect the quarterback in pass protections which was hard for him a year ago."
Part of that development was in the pass game. Lucas had just 16 catches last season. Heading into 2023, Lucas is looking to be utilized more as a receiver. It's something that the coaching staff and Lucas are working hard to improve.
"Getting in the slot role, I can say I have to look at the playbook a little bit more," Lucas said earlier this summer. "A lot of studying day in and day out. Just making sure that you're on top of your alignment and knowing where you're at on the field, you're going to be okay."
"He's worked extremely hard at his ball skills. Catching the ball and being extremely dependable in that way … he's as hard a worker as I've been around," Allen said. "He's out there every possible moment catching kicks and punts and catching any ball he can. As a receiver, out of the backfield as a running back. He's a running back first, but at the same time we have a versatile guy who can do multiple things. It's about getting your best playmakers the football. And he's that guy."
No matter where Lucas lines up, however, he'll be getting the ball. The Indiana staff — while not noting it publicly — has a certain number of touches they want the dynamic back to get each game.
"Oh yeah, we do (have a number) and we've already talked about that … it's total touches, between special teams and everything," Allen said. "Because of his versatility and position … he's just a guy we know for sure at the end of the day, he has to touch the ball a certain number of times."
"I can play anywhere on the field, no matter where you put me," Lucas said. "You put me outside, I'm gonna make something happen … "(I can) make five yards and turn it into a 50-60 yard touchdown. Make guys miss in different points in the game."
So whether it's out of the backfield, in the slot or somewhere else on the offensive side of the ball. There's no question that this year will be different for IU. Following its inefficient offense from last season, Allen has made it a priority to get better in that area this offseason.
"It's being able to take your roster, maximizing those guys' skill sets where they can play their best football and be very, very productive," Allen said. "At the end of the day, we've got to score points, score touchdowns in the score zone. We've got to do a great job of staying on the field and playing team football."
Make sure to follow Hoosier Illustrated on Twitter @Indiana_FRN and YouTube to stay up to date on all of the news, updates and coverage of Indiana University athletics.