Jalen Hood-Schifino reflects on lone season at Indiana: 'It was a great experience'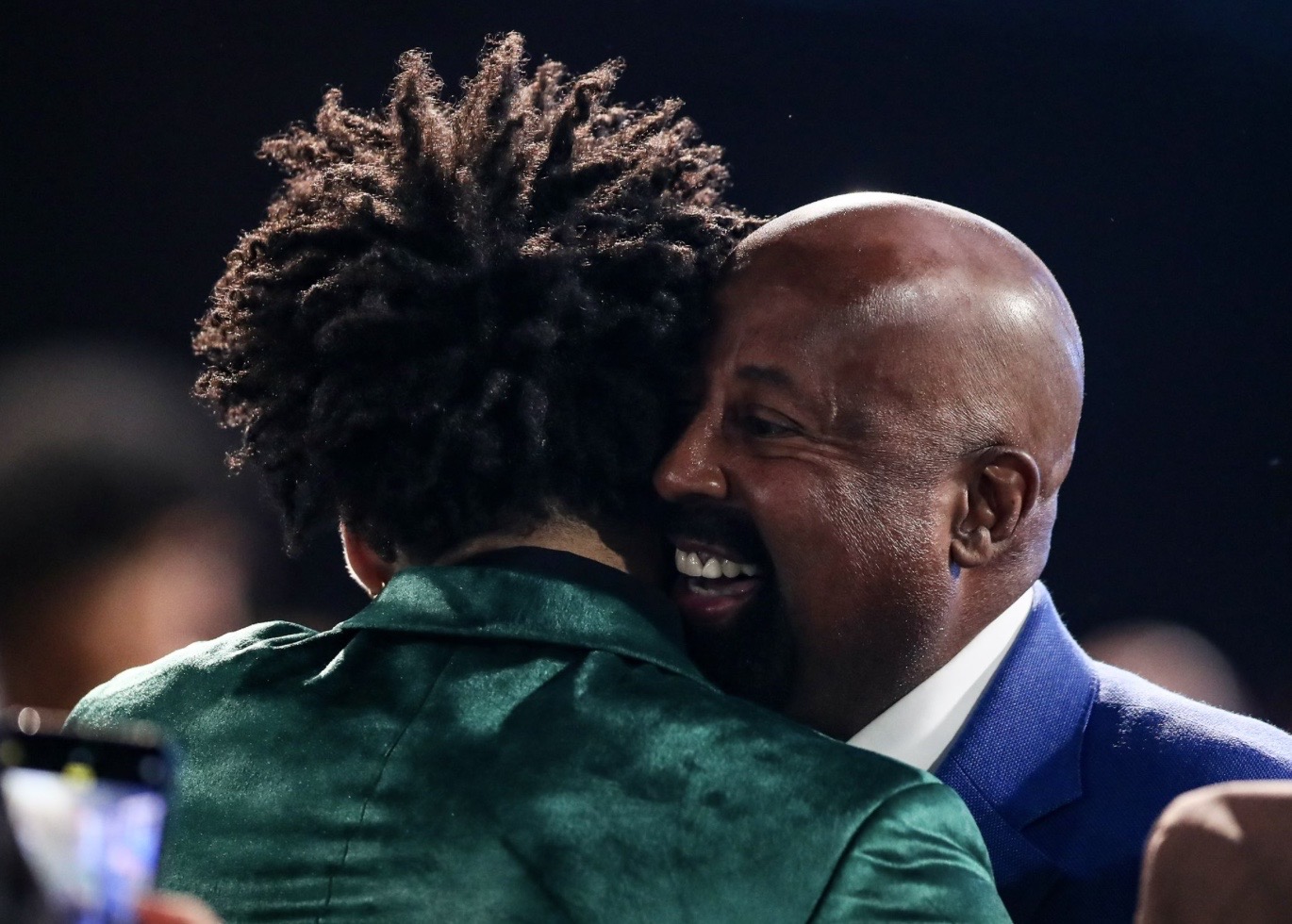 Jalen Hood-Schifino has been one of the biggest success stories of the Mike Woodson era through two years. His rise to a one-and-done prospect and eventually landing as a first-round selection in the 2023 NBA Draft was a storyline that followed Indiana all season — and offseason — long.
Hood-Schifino was originally offered by the former Indiana staff but once Woodson got in the seat, he became a clear priority target for the Hoosiers.
His relationship with assistant coach Kenya Hunter allowed for IU to remain in the conversation through the coaching change. Then, it was clear that Indiana was going to be a significant player in Hood-Schifino's recruitment once Woodson got him on campus.
"My top two were Indiana and Tennessee," Hood-Schifino said on the Knuckleheads podcast with former NBA players Quentin Richardson and Darius Miles. "But once I met Coach Woody and the rest of his staff and went on my visit, I told my mom,'Yeah, this is it right here'."
The biggest question mark surrounding Mike Woodson was going to be his style of play and relating to high school recruits.
What played a significant role in this recruitment — and still continues to with numerous prospects — is his NBA experience as both a coach and player. That was what helped seal the deal for Indiana when it came to its recruiting pitch and vision for Hood-Schifino.
"Him having NBA experience being a player and a coach, that was definitely one of the main things I was looking at," Hood-Schifino said of Woodson. "And then once I met him and got a feel for him, (it was) done deal."
That vision helped translate into becoming the Big Ten Freshman of the Year while averaging 13.5 points, 4.1 rebounds and 3.7 assists per game.
Hood-Schifino was the first Indiana player to have multiple 30+ point games in his first season since Eric Gordon. His 35 points against Purdue were the second-most points by an Indiana freshman. It was also the first time in the last 25 years for a freshman to score at least 35 points in a road victory over an AP top-5 team.
"College is a different ballgame, but he definitely introduced the NBA style to us," Hood-Schifino said. "Me being a freshman, he allowed me to have the ball in my hands and make plays. So it was a great experience."
Coming from Montverde Academy, Hood-Schifino was a critical member of the team that won back-to-back high school Geico National Championships.
The success he had in high school never wavered when he got to Bloomington. In fact, it continued to blossom.
"It's something I saw in high school, and high school is not college," IU head coach Mike Woodson said about the mentality of Jalen Hood-Schifino. "Once he got here, you could see how he approached things on and off the floor, his demeanor."
The partnership that Woodson and Hood-Schifino had, showed in the freshman guard becoming one of the more dynamic playmakers at the position. He helped lead Indiana back to the NCAA Tournament and a second place finish in the Big Ten regular season.
Full show with Jalen Hood-Schifino below.
Make sure to follow Hoosier Illustrated on Twitter @Indiana_FRN and YouTube to stay up to date on all of the news, updates and coverage of Indiana University athletics.