'It's important for me to become the best head coach I can be': Tom Allen taking a step back to — hopefully — take a step forward with Indiana football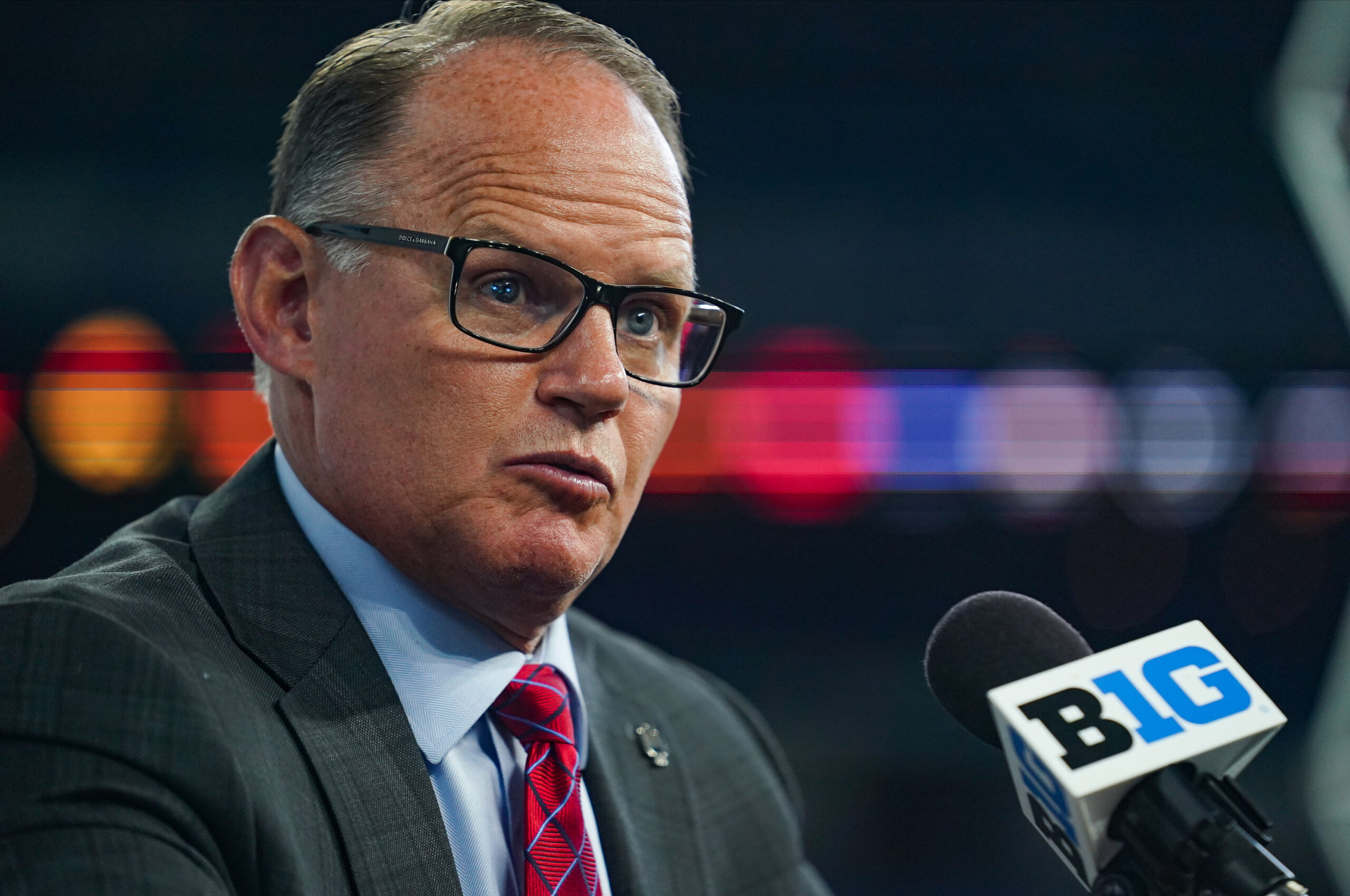 Tom Allen enters his seventh season as the head coach of the Indiana football program but has never faced this much pressure internally or externally from the fanbase — or national media.
That pressure is part of what has contributed to such a good story and tenure that Tom Allen has had in Bloomington. Taking over the program from his defensive coordinator role back in 2017 when not many people thought he was qualified, to getting a massive contract extension just two years into his tenure that has him at Indiana through 2027.
Allen led the Indiana football program to historic heights just four years into his collegiate head coaching career. It saw the Hoosiers reach a top-10 ranking in 2020 for the first time since 1969 and reach No. 7 overall — the highest since 1967.
On the flip slide, Indiana hasn't won a bowl game under Allen and has gone just 6-18 in the last two seasons.
So, as Indiana enters 2023, it's a critical season for the program … and for Tom Allen.
"I'm extremely excited for the upcoming season. Our word for 2023 is 'toughness.' We define that as a mental and physical strength to persevere," Allen said at Big Ten Media Day on Thursday. "We had eight games last season that were decided in the fourth quarter. So for the past seven months we've been building our toughness and developing this football team to be able to finish in those opportunities."
'Toughness' is the right word for Indiana. But, it needs to stick.
The Hoosiers have no breathing room from this point forward, however. A season-opening matchup with Ohio State is no easy task for any team. But, add 37 newcomers and 22 transfers and it's a different story for Indiana.
While it may be a new roster, this situation is anything but for Tom Allen.
"Very familiar with this process. My first season was the Ohio State Buckeyes back in 2017. So, challenging, yes, but I would say it forces you to grow up real fast," Allen says of playing Big Ten opponents in week one. " …. Everybody's excited about the start of the season, but I think when it's that kind of opponent it all gets raised to another level. Our team knows that. We understand that. There's an urgency that our staff has because of it, and fall camp is affected by that in a very positive way. So it's a challenge we embrace, without question."
Indiana will now open with a Big Ten foe in five of Allen's seven seasons. While Indiana is just 1-2 in those season-opening games — excluding 2020 — up to this point, Indiana is 3-0 in week two's in those seasons and has lost just two games in week's 2-4, both to Cincinnati.
"To be able to have it where you go from that to having to play such a high-level opponent immediately, it's challenging. When you have some young guys, you have new guys, you've got to mold them together because the best team wins on game day," Allen said. "Once you get through that and you have that opportunity, man, it really allows you, I think, to have an advantage weeks two, three and four."
It's what happens after week four that has been difficult for Indiana.
More: Big Ten Media Days: Full Q&A from Indiana football head coach Tom Allen
That's why 'toughness' is the theme for Indiana.
And for Allen, in order to get the toughness he wants from everyone, he took this offseason to reflect and realize there needed to be change in himself.
That resulted in Allen becoming hands off with the defensive play-calling duties and handing it over to new co-defensive coordinator Matt Guerrieri.
Why? Because in order to get that toughness and truly lead this team and program that way it needs this year, he needed to be the 'best head coach I can be'.
"I feel like it's important for me to become the best head coach I can be, the best game-day manager of the entire game, both sides of the football and special teams, for me not to be focused on calling the defense," Allen said. "… I also want the ability and flexibility to be in that offensive meeting time as well, making sure all three phases is being where we need to be to be our best on game day."
Make sure to follow Hoosier Illustrated on Twitter @Indiana_FRN and YouTube to stay up to date on all of the news, updates and coverage of Indiana University athletics.