Indiana women's basketball inside top-10 in ESPN 'way-too-early' top 25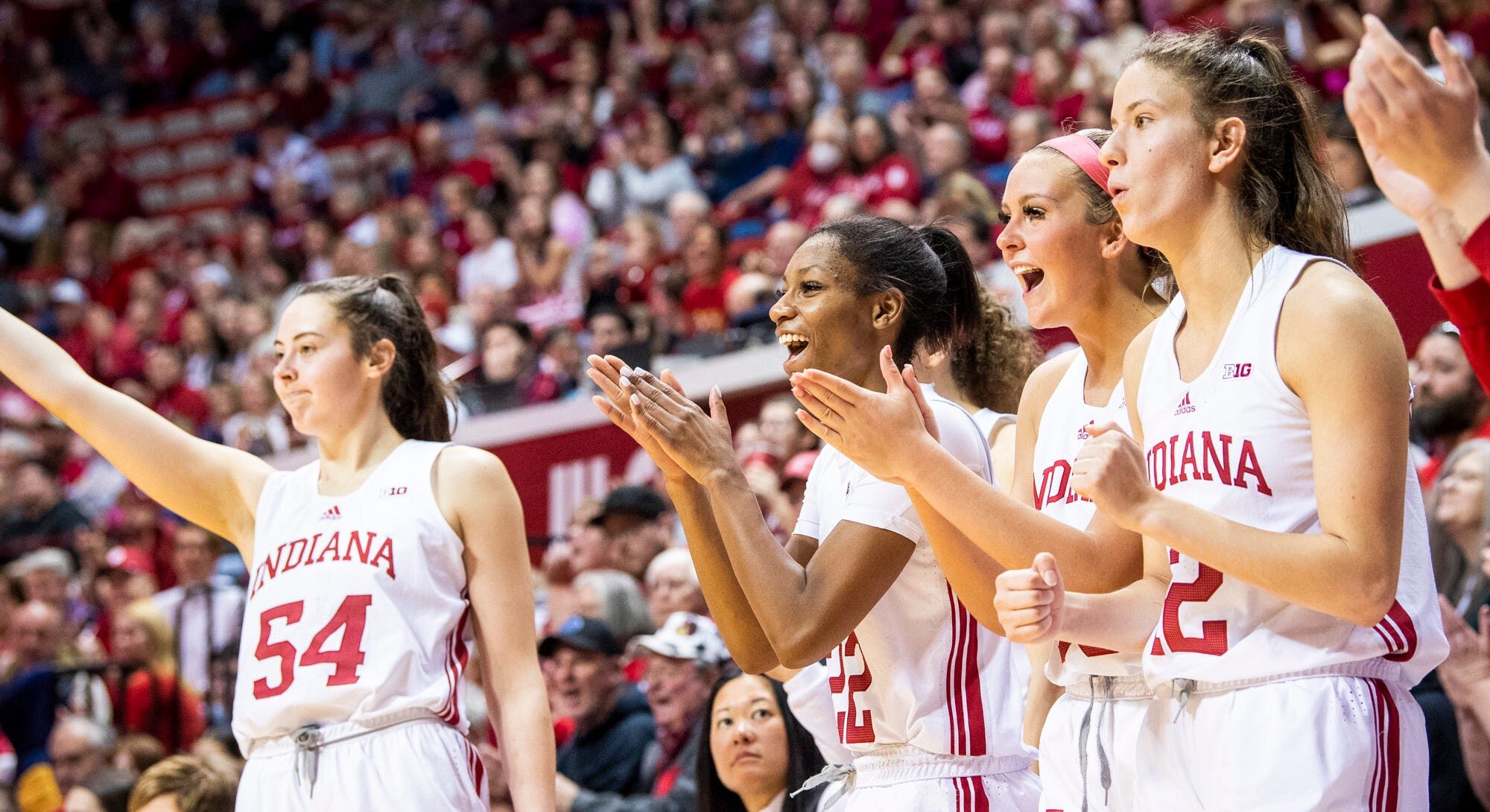 The season is still three months away but the Indiana women's basketball program is bringing another loaded roster to the Big Ten in 2023-24.
After finishing 28-4 overall and 16-2 in Big Ten play a season ago, the Hoosiers won the regular season Big Ten Championship outright for the first time in 40 years.
In her ninth season with Indiana, head coach Teri Moren helped lead the program to the No. 2 overall ranking in the AP Poll — highest in program history — and a No. 1 overall seed in the NCAA Tournament — another first in Indiana women's basketball program history.
Indiana posted wins over nine top 25 foes this season, five of which came against top 5 opponents.
Despite losing a key piece in one of the most important players in program history, Grace Berger, the Hoosiers bring back All-American Mackenzie Holmes and numerous other members who were on the roster a season ago.
According to ESPN's 'way-too-early' top 25, Indiana comes in at No. 7 overall.
"The loss of Grace Berger can't be understated. She was so important to the program and made so many big plays. But coach Teri Moren has built one of the best teams in the Big Ten, especially with Mackenzie Holmes to build around in 2023-24," ESPN national analyst Charlie Creme wrote. "Holmes will be on every first-team All-American preseason ballot. The 6-3 post will be surrounded by veteran shooters Sara Scalia, Chloe Moore-McNeil and Sydney Parrish. Yarden Garzon was Indiana's best 3-point shooter as a freshman and made clutch shots all season. If she makes a big leap as a sophomore, the Hoosiers will have another bona fide go-to offensive player."
The Hoosiers are coming off of an international trip to Greece where they went 2-0, playing both games without Holmes.
Sydney Parrish, who averaged 12.0 points and 5.4 rebounds per game while shooting 36.7 percent from three last year, averaged 22.5 points and was 10-of-19 from three in both games.
One player who was looking to step into a larger role this upcoming season was Sara Scalia. The Minnesota transfer averaged 9.5 points in her first season with Indiana last year. In two games in Greece, Scalia averaged 18.0 points and was 10-of-22 from three. But, she left the second game early with a lower leg injury. The program has yet to announce the extent of the injury.
In the early rankings, the Indiana women's basketball program is one of three Big Ten programs in the top-10. Iowa is ranked third and Ohio State is sixth. In total there are five teams from the conference in the top-25.
Make sure to follow Hoosier Illustrated on Twitter @Indiana_FRN, Facebook and YouTube to stay up to date on all of the news, updates and coverage of Indiana University athletics.