Indiana Football: Tom Allen sounds off about upcoming Friday night game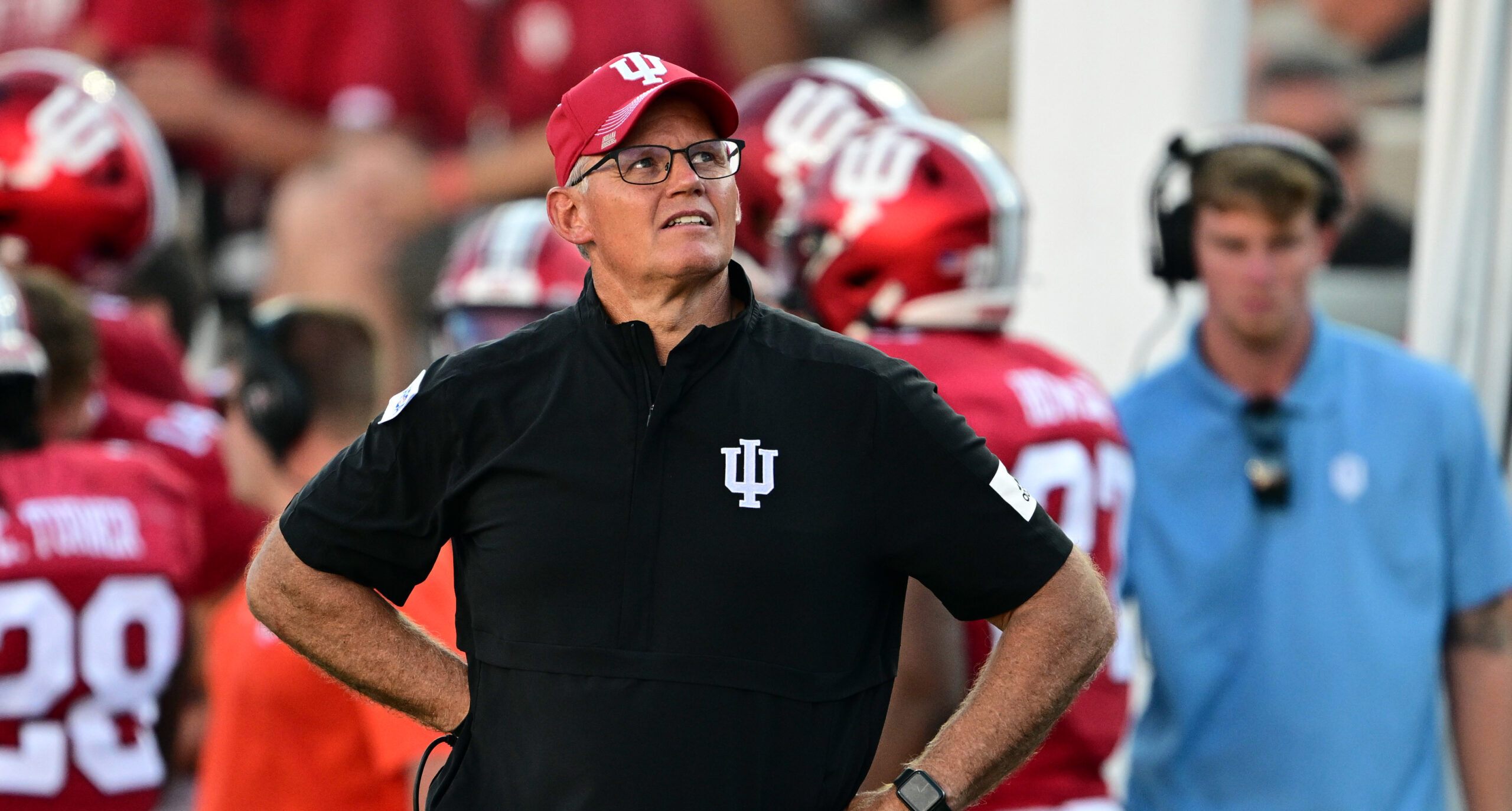 After an opening-week loss on Saturday to Ohio State, the Indiana football program looks for a bounce back win on Friday against Indiana State. Yes, Friday.
The Hoosiers welcome in the Sycamores to Bloomington for the lone Friday-night matchup this season.
This is the third Friday night game for Tom Allen since he's been at Indiana, and he's not a fan.
Following Indiana's season-opening loss, Allen made it a point where he stood on the matter.
"Friday night football is for high school football," Allen said. 
Allen spent nearly 20 years as a high school coach, so the desire to keep the schedule on Friday's to high school hits close to home.
"I've been pretty consistent from the very beginning. And there's no question that I'm going to keep saying it over and over again. But we can't have any recruits at the game. They're all playing. And their families are all at their son's games, like they should be, and all that," Allen said again on Monday. "I am about 15-year high school coach and have a lot of respect for what they do and how that night is special."
While it does give the Hoosiers one less day to prepare for their opponent, it also means no off days, something that typically happens throughout the week on a normal schedule.
"There's no off day this week. Monday is usually our off day," Allen said. "We'll practice on Monday because of our Friday game. But you know how I feel about Friday night games. That's not a decision that we make. That comes straight from the Big Ten."
Indiana is looking to improve on a 4-8 record from a season ago and a 6-18 record over the past two years. Indiana State comes in after a 2-9 record a year ago, and a 27-0 loss in week one to Eastern Illinois.
"Somebody wants to complain about that, don't talk to me. That's — Friday night football, that's for high school football, bottom line. And I'll say it until I'm blue in the face, until somebody tells me to shut up. And I'll probably say it again."

Make sure to follow Hoosier Illustrated on Twitter @Indiana_FRN, Facebook and YouTube to stay up to date on all of the news, updates and coverage of Indiana University athletics. You can also listen to the Talking' Bout the Hoosiers podcast on Spotify.