Indiana football running back Jaylin Lucas lands on The Athletic's 'Freaks List'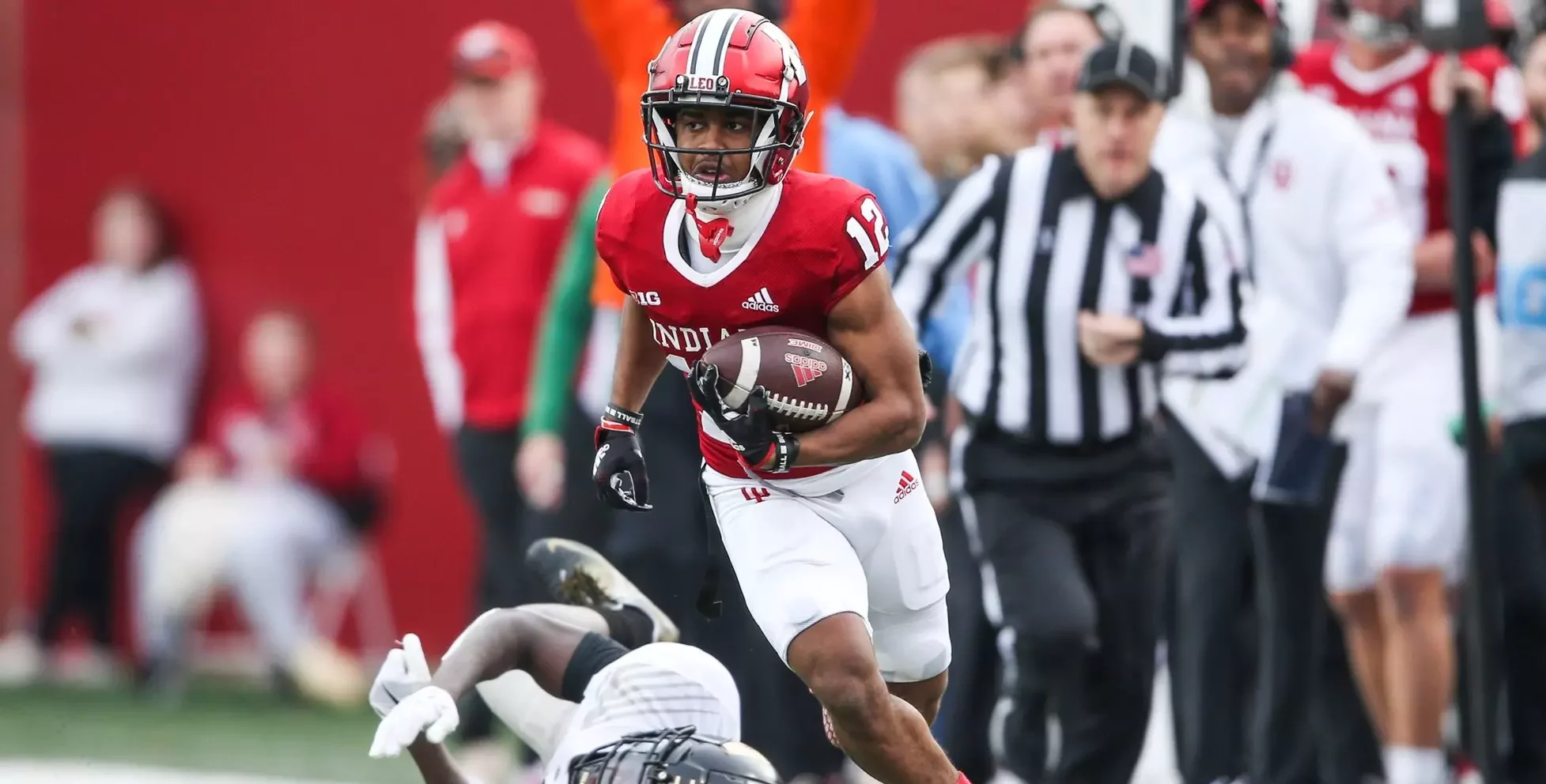 The start of the 2023 college football season is inching closer and Tuesday brought the annual 'Freaks List' from Bruce Feldman of The Athletic.
Feldman's annual list spotlights the top players in the country who 'generate buzz' with their unique abilities on the field. The list is made up with help from coaches, players, NFL scouts and more around the country.
This year, Indiana football running back Jaylin Lucas found himself inside the top-100. Lucas was ranked No. 99 on the list.
"The 18-year-old Louisiana native has brought some blazing speed to Bloomington," Feldman wrote. " … His coaches see him as a Darren Sproles-type weapon. Lucas loves that comp as someone who grew up watching the former K-State star in the NFL, but he also sees De'Anthony Thomas in his game"
Lucas, who was also named to the Paul Hornung watch list – given to the nation's most versatile player, is looking to build on an All-American freshman season. While his numbers weren't eye popping as a runner or receiver, he led the FBS with two kickoff return touchdowns.
He finished 2022 with 271 rushing yards and 82 yards receiving to total 994 total all-purpose yards.
Now, it's about making his game more well-rounded and becoming a 'three-phase player'.
"He's had to enhance his skillset to be able for us to have more opportunities to get him the football," Indiana football head coach Tom Allen said at Big Ten Media Days. "So that's been the focus this offseason, how to continue to develop his skills to where he is a true threat in the throw game, in the run game. And also be able to stay on the field to protect the quarterback in pass protections which was hard for him a year ago."
While the coaching staff sees Darren Sproles, Lucas also named De'Anthony Thomas and Tavon Austin as other players he has modeled his game after.
Either way, Lucas is going to use that 'freak' athleticism and versatility to produce.
"I can play anywhere on the field, no matter where you put me," Lucas said at Big Ten Media Days. "You put me outside, I'm gonna make something happen … "(I can) make five yards and turn it into a 50-60 yard touchdown. Make guys miss in different points in the game."
Make sure to follow Hoosier Illustrated on Twitter @Indiana_FRN, Facebook and YouTube to stay up to date on all of the news, updates and coverage of Indiana University athletics.