Indiana basketball visit likely the last for top-30 prospect Annor Boateng, with decision coming 'shortly after'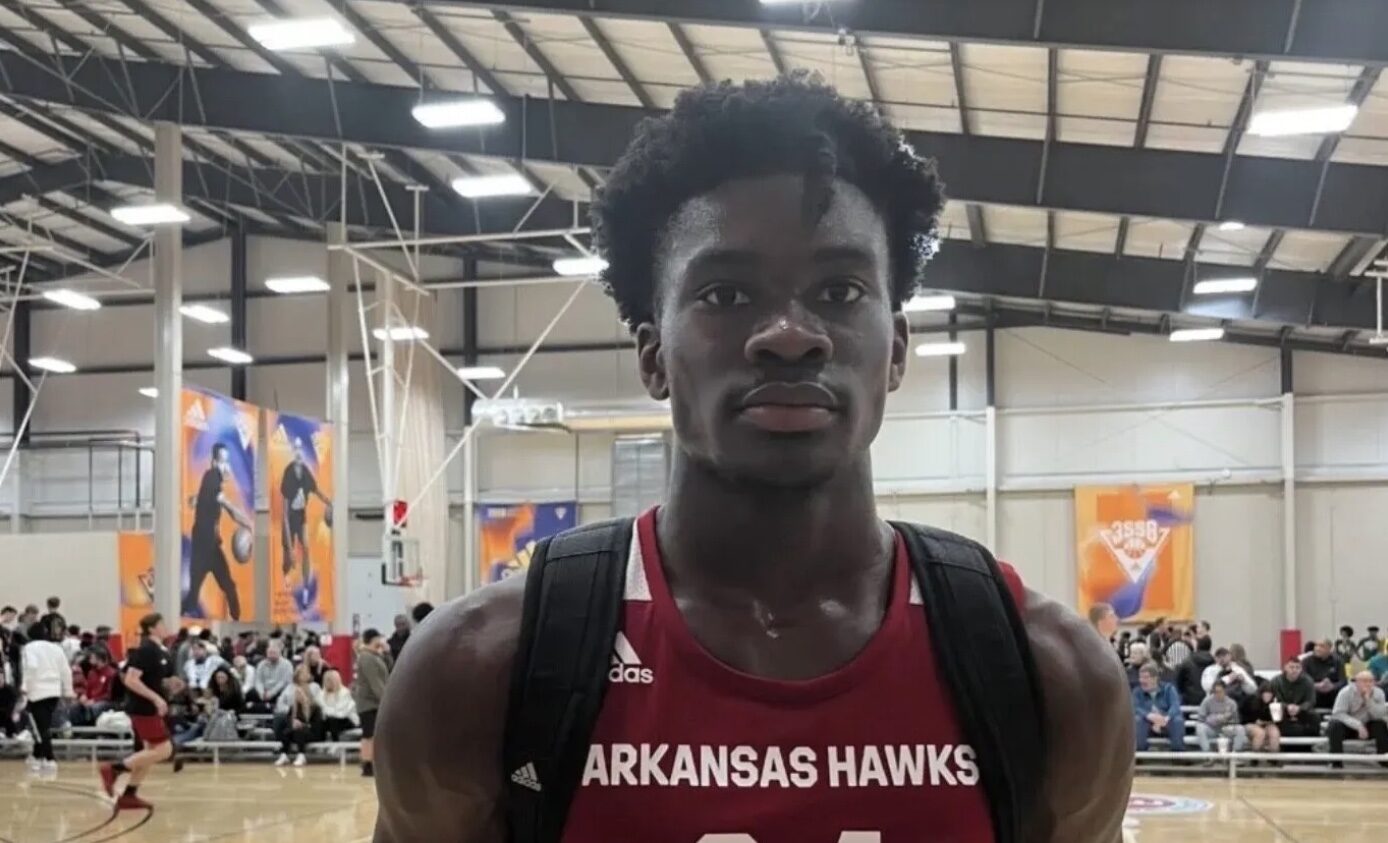 2024 top-30 wing Annor Boateng could be entering the final stages of his recruitment, with five official visits on deck and his Indiana basketball visit looking to be his last.
The talented and athletic four-star has visits set up to Missouri this weekend then to Georgia Tech beginning on September 1, LSU on September 15, Virginia on September 22 and then finishing up his busy September with the Indiana basketball program on September 29.
Following his Indiana visit, however, he may be in decision mode. According to Richard Davenport of the Arkansas Democrat-Gazette, Boateng 'hopes to make his college decision shortly' after that Indiana trip. Sources confirm to HoosierIllustrated.com that, at the moment, an early fall decision is expected.
The Little Rock Central (Ark.) wing announced his top list of Indiana, Arkansas, Auburn, LSU, Ohio State, Virginia Tech, Missouri and Georgia Tech last month.
Boateng is a 6-foot-6 wing who is extremely athletic and versatile. He plays with a high motor and is known for his hard-nose play and defensive ability. His offense has flashed throughout this summer, however. While he's not a high-volume shooter from the perimeter, he shows good form and ability to be an effective three-point shooter.
As a junior, Boateng averaged 15.9 points, 6.5 rebounds, 2.1 assists, 1.9 steals and 1.4 blocks per game en route to being named the Gatorade Player of the Year in Arkansas.
Boateng played the majority of his summer on the Adidas 3SSB Circuit. He did, however, spend one weekend with Team Griffin on the Nike EYBL Circuit. He averaged 18.5 points on 46 percent (23-of-50) shooting, 6.3 rebounds and 1.8 assists per game. He was 6-of-18 from three and 22-of-26 from the free throw line in four games.
Indiana extended an offer to Boateng in April following the first live evaluation period. Brian Walsh and Jordan Hulls watched Boateng numerous times throughout the spring and summer.
Boateng is ranked the No. 29 player in the 247Sports Composite Rankings.