Indiana Basketball: Trayce Jackson-Davis set to workout with Indiana Pacers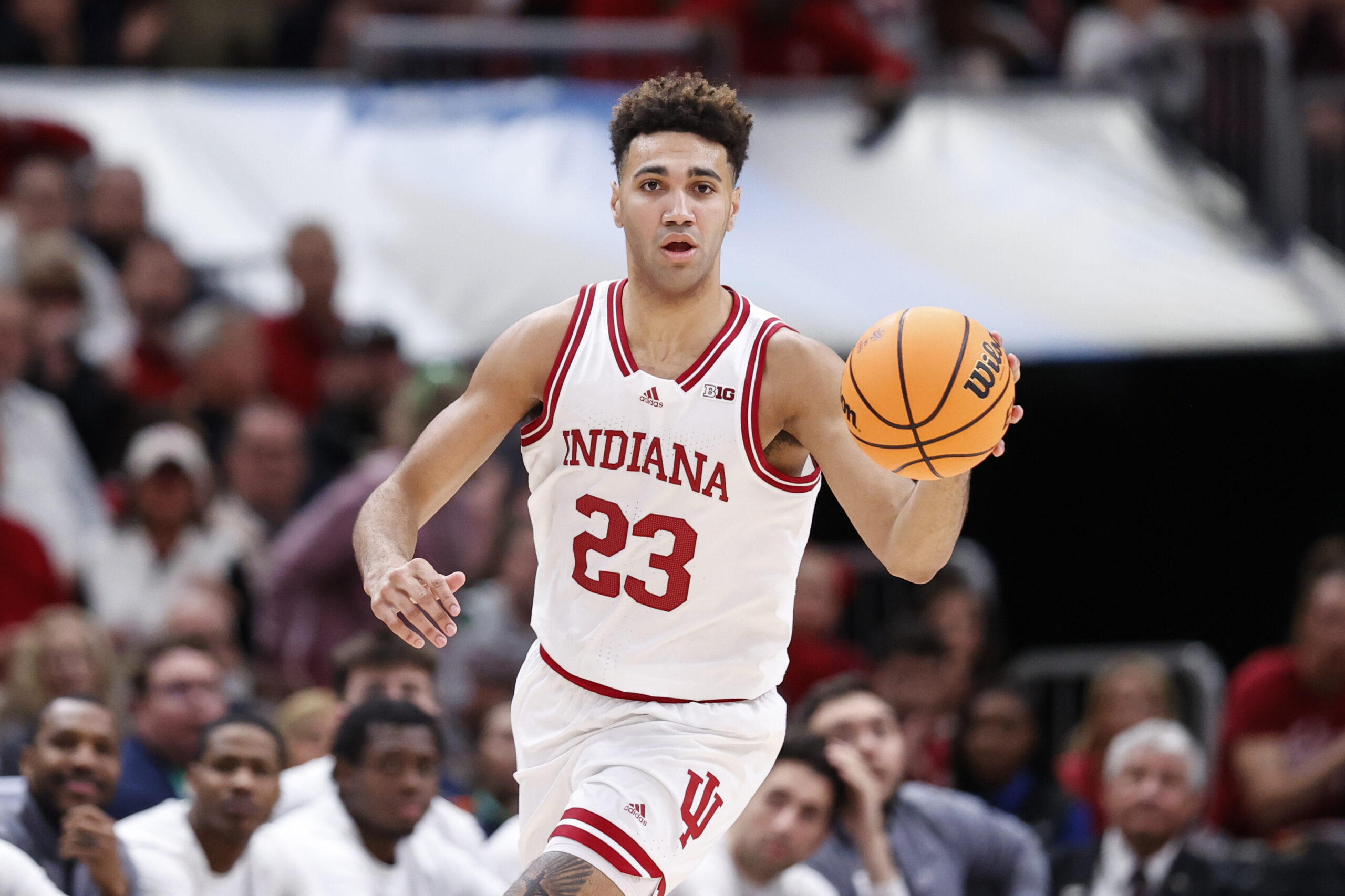 Former Indiana basketball standout forward Trayce Jackson-Davis is in the middle of his pre-draft workouts and continues his prep on Monday. This time, however, he'll be staying close to home.
Jackson-Davis will be working out with the Indiana Pacers on Monday, the team announced. He will be working out alongside other prospects including Arizona forward Azuolas Tubelis, NC State guard Terquavion Smith, Kentucky wing Chris Livingston, Western Kentucky wing Emmanuel Akot and Wake Forest guard Tyree Appleby.
Jackson-Davis is currently projected as a late first-round to early second-round draft pick. The Pacers currently hold five picks in the upcoming draft, including the 26th, 29th and 32nd selections.
This season, Jackson-Davis averaged 20.9 points, 10.8 rebounds, 4.0 assists and 2.9 blocks per game. He was a consensus First-Team All-American and unanimous First-Team All-Big Ten selection. He was also the Karl Malone Award winner for the top power forward in the country.
After getting covid last year during the NBA Combine and forcing his return to Indiana, Jackson-Davis grew his game more than most expected. His development allowed him into that potential first round selection.
"I think teams were able to see his (Jackson-Davis) playmaking and defense take a step, with his PnR (pick and roll) defense previously being a big knock on him he's probably still inconsistent but above average at this point and every team loves having the ability to play through big's, especially since most PG's in the NBA are more combo guards than true PG's," an NBA Scout told HoosierIllustrated.com. "Coaches increasingly appreciate and know how to use versatility at each position, so this gives you someone else on the floor that can make plays for others."
Jackson-Davis finished his Indiana basketball career as the program's all-time leader in rebounds (1,143) and blocked shots (270) and was third in scoring (2,258) and double-doubles (50).