Indiana Basketball: Jalen Hood-Schifino to be 'one of the biggest steals' on NBA Draft night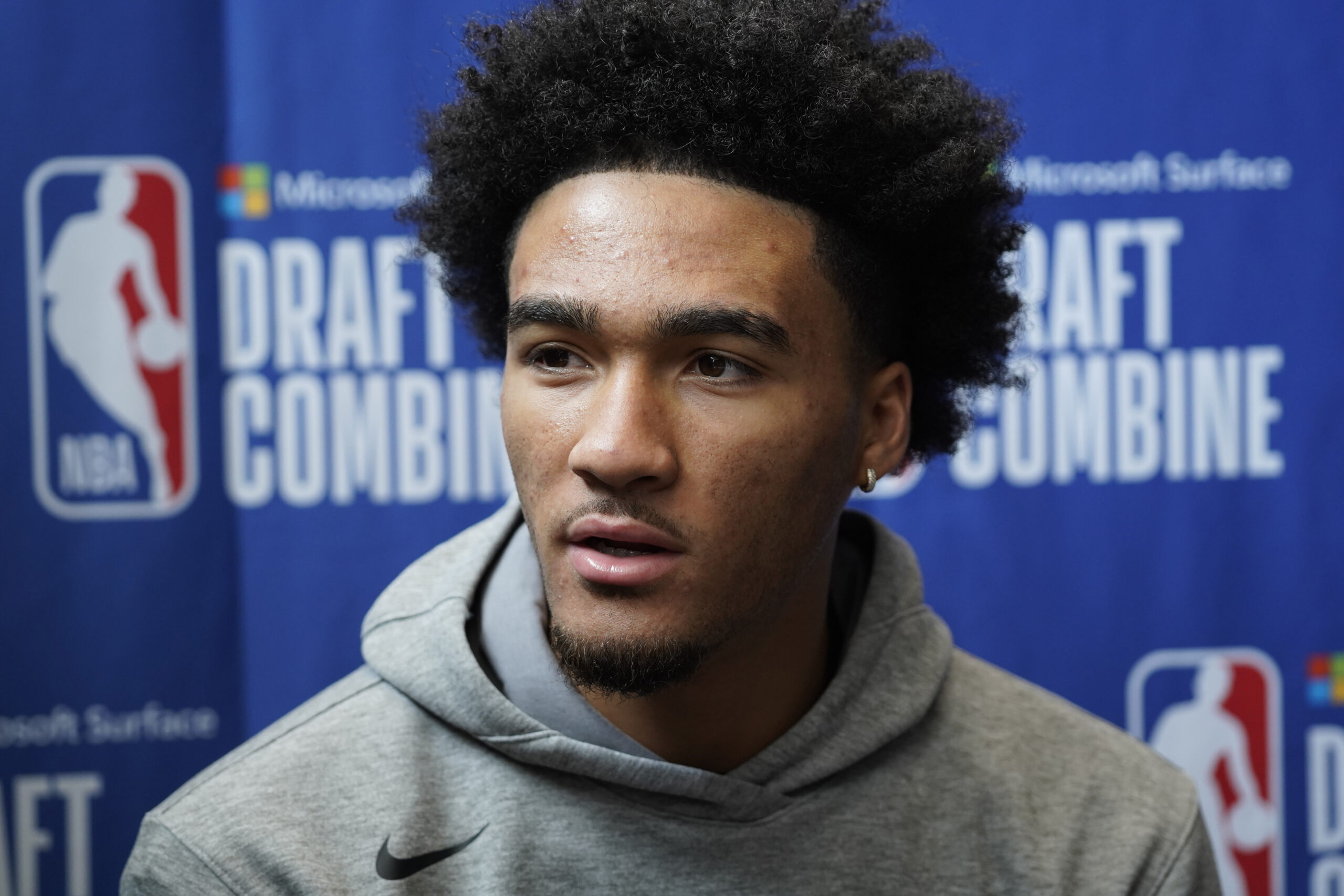 Indiana basketball guard Jalen Hood-Schifino is not only expected to hear his name called on Thursday night during the 2023 NBA Draft, he's expecting to hear it called in the NBA Lottery.
Hood-Schifino is one of 24 players invited to the NBA Draft Green Room after a terrific freshman season. The Big Ten Freshman of the Year averaged 13.5 points, 4.1 rebounds and 3.7 assists per game last season. After Xavier Johnson went down with a season-ending injury on Dec. 17, Hood-Schifino averaged 15.0 points per game and shot 43.3 percent from the floor the remainder of the season.
Going into the NBA Draft, Hood-Schifino has been mocked anywhere from the 8-20 range.
More: NBA Draft Preview: Indiana basketball stars Jalen Hood-Schifino, Trayce Jackson-Davis and other key notes
But, regardless of where he goes, NBA TV analyst Brendan Haywood sees him as someone who will be 'one of the biggest steals' of draft night.
"I think we can go with (Jalen) Hood-Schifino. I think he can definitely be one of the biggest steals," Haywood said on Wednesday night. "When I watched him play at Indiana this year — that big guard, get downhill, aggressive (player). I just like the way he plays. That's what the NBA is all about."
Numerous people have been impressed by Hood-Schifino throughout the season in addition to pre-draft workouts. His rise up draft boards was not a surprise.
"I think JHS is a very smart player that should blow away teams that get to spend time with him during the pre-draft process," an anonymous NBA Scout told HoosierIllusrtated.com following the NBA Combine. "Wherever a team had him April 1, it will only improve as their process goes along.
"I had major concerns with his ability to put pressure on the defense with his lack of scoring initially, but it was encouraging to see him continue to improve in that area as the season wore on."
Coming to the Indiana basketball program from national-power Montverde Academy (Fla.) where he won two national championships, the mentality of being a winner was there.
The success he had in high school never wavered when he got to Bloomington. In fact, it continued to blossom.
"It's something I saw in high school, and high school is not college," IU head coach Mike Woodson said about the mentality of Jalen Hood-Schifino. "Once he got here, you could see how he approached things on and off the floor, his demeanor."
Hood-Schifino will be Indiana's 27th first-round draft pick in program history.
The NBA Draft takes place tonight at 8 pm ET on ABC/ESPN in Brooklyn, New York.
Make sure to follow Hoosier Illustrated on Twitter @Indiana_FRN and YouTube to stay up to date on all of the news, updates and coverage of Indiana University athletics.