Indiana basketball: Jalen Hood-Schifino No. 13, Trayce Jackson-Davis No. 34 in latest ESPN mock draft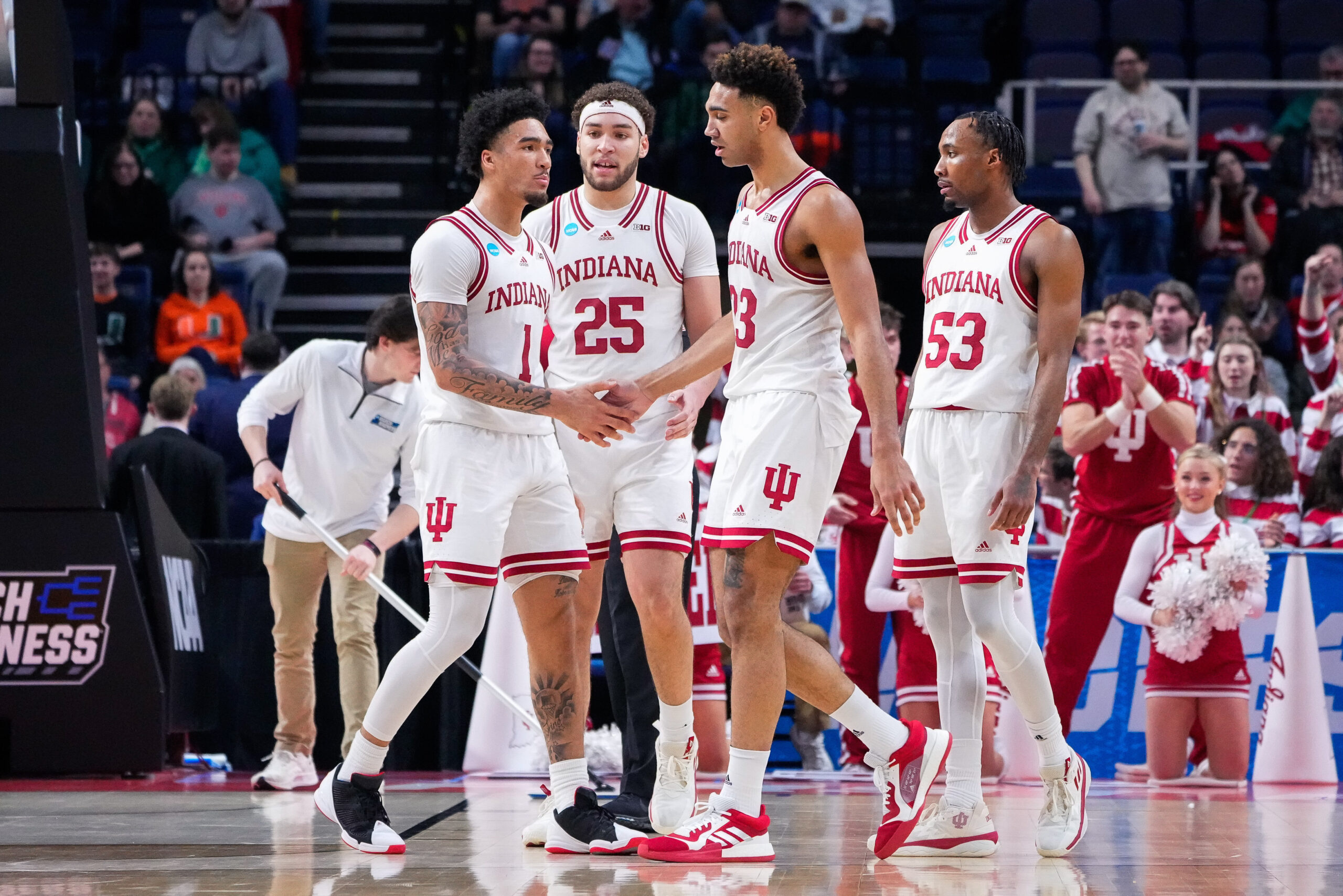 In the latest 2023 ESPN NBA mock draft by Jonathan Givony and Jeremy Woo, Jalen Hood-Schifino was projected to go No. 13 to the Toronto Raptors while Trayce Jackson-Davis is currently slotted to be selected by the Charlotte Hornets at No. 34.
This latest ESPN NBA mock draft see changes from the one that came before with both Hood-Schifino and Jackson-Davis each having different projections. In the ESPN NBA mock draft before, Hood-Schifino was projected to go No. 9 and Jackson-Davis was seen to be selected at No. 38.
Hood-Schifino has been one of the biggest stock risers since he announced he was leaving Indiana to enter the 2023 NBA Draft. At this point, he is projected to go anywhere in the lottery to mid first-round
In his lone season at Indiana, Jalen Hood-Schifino proved to be one of the top freshman in the country this past year averaging 13.5 points, 4.1 rebounds, and 3.7 assists in 32 total games. He was named Big Ten Freshman of the Year this season as well as All-Big Ten Second-Team.
"Many around the NBA are curious to see if the Raptors will move up on draft night, as there's a sense that they could be significant trade players depending on how aggressively they want to get involved with the likes of Pascal Siakam and others," Jonathan Givony explained. "Should they stand pat, targeting a guard with considerable upside as a shot-creator — such as (Jalen) Hood-Schifino — makes sense. However, adding shooting to this roster will also be another significant priority. There's a big glut of players in this range (Dick, Bufkin, Cason Wallace, Nick Smith Jr., Jett Howard), but Hood-Schifino's terrific physical traits along with the potential star power he offers could make him very attractive at this slot."
Jackson-Davis, on the other hand, is currently projected as a late first-round to early second-round draft pick. The Indiana big leaves Indiana basketball as one of the all-time Hoosier greats.
This season, Jackson-Davis averaged 20.9 points, 10.8 rebounds, 4.0 assists and 2.9 blocks per game. He was a consensus First-Team All-American and unanimous First-Team All-Big Ten selection. He was also the Karl Malone Award winner for the top power forward in the country.
"I think teams were able to see his (Jackson-Davis) playmaking and defense take a step, with his PnR (pick and roll) defense previously being a big knock on him he's probably still inconsistent but above average at this point and every team loves having the ability to play through big's, especially since most PG's in the NBA are more combo guards than true PG's," an NBA Scout told HoosierIllustrated.com. "Coaches increasingly appreciate and know how to use versatility at each position, so this gives you someone else on the floor that can make plays for others."
The 2023 NBA Draft is on June 22 in New York.
Follow Hoosier Illustrated on Twitter @Indiana_FRN to stay up to date on all of the news, updates and coverage of Indiana University athletics.