Former IU basketball guard Victor Oladipo traded to Oklahoma City Thunder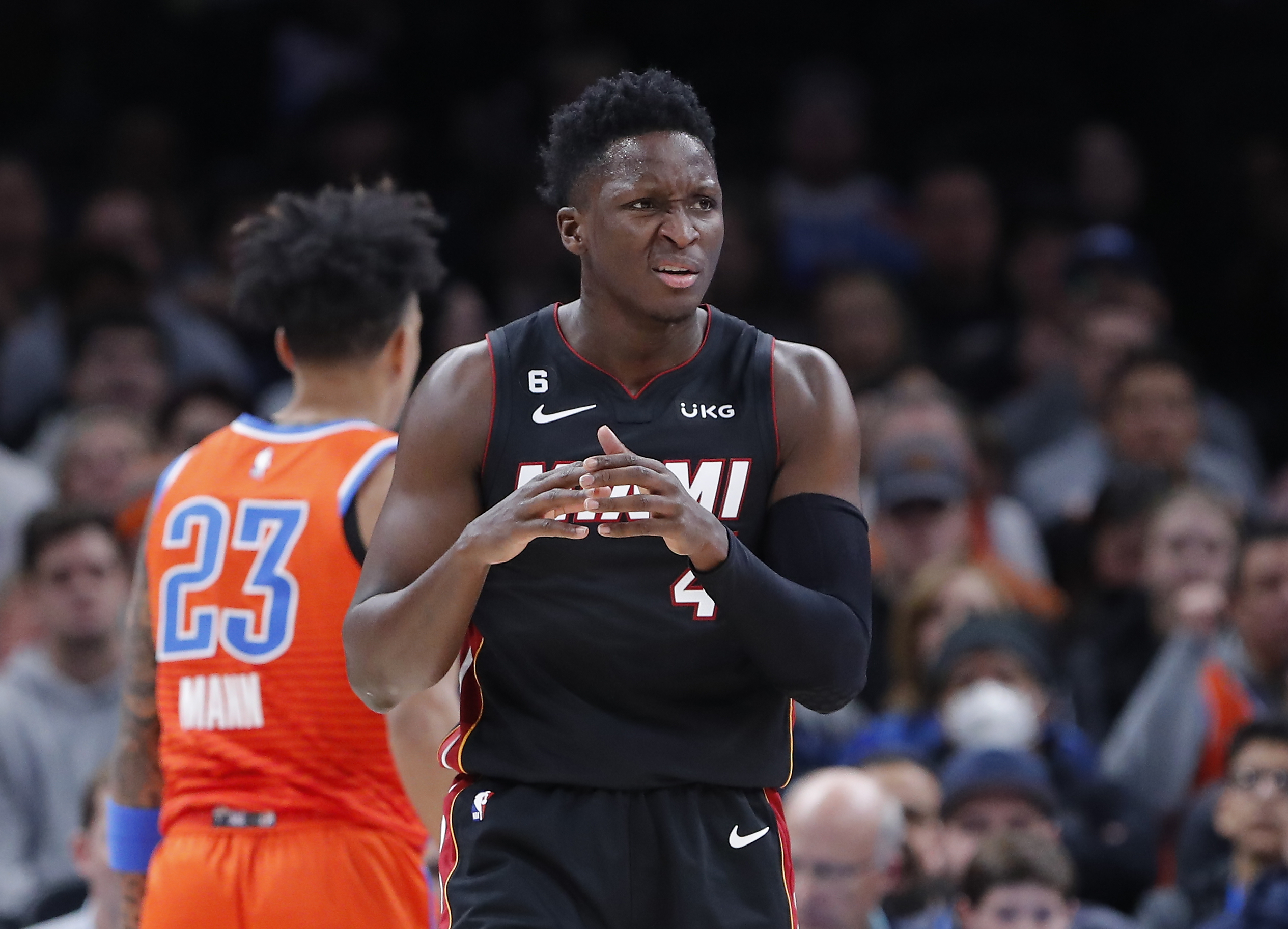 As first reported by senior lead NBA Insider for The Athletic and Stadium Shams Charania, former Indiana basketball guard Victor Oladipo was traded from the Miami Heat to the Oklahoma City Thunder.
According to senior ESPN NBA Insider Adrian Wojnarowski, the traded also included draft compensation the the Oklahoma City Thunder absorbed Oladipo's $9.45 million expiring contract. The Miami Heat created a trade exception of $9.45M with the deal.
Oladipo had previously picked up his $9.45M player option just this past week before the trade to the Thunder took place. He currently rehabbing his a torn patellar tendon in his left knee that suffered this past April, which proved to be season ending.
This will be Victor Oladipo's second stint with the Thunder after playing for them during the 2016-17 season. In that one season, he averaged 15.9 points and 4.3 rebounds in 67 games.
Since the 2018-19 season, the two-time NBA All-Star has fought injury after injury
He appeared in 42 total games for the Heat this season averaging 10.7 points, 3.5 assists, and 3.0 rebounds per game. He also had the chance to play alongside his former Indiana teammate Cody Zeller for the last part of the season as well.
Since being drafted in 2013 by the Orlando Magic, the former Indiana guard Victor Oladipo has played for teams such as the Oklahoma City Thunder, Indiana Pacers, Houston Rockets, and the Miami Heat. He has achieved being named an NBA All-Star twice (2018, 2019), All-NBA Third Team (2018), NBA All-Defensive First Team (2018), and many other accomplishments.
Follow Hoosier Illustrated on Twitter @Indiana_FRN to stay up to date on all of the news, updates and coverage of Indiana University athletics.