Former Indiana football running back Stevie Scott III signs with Arizona Cardinals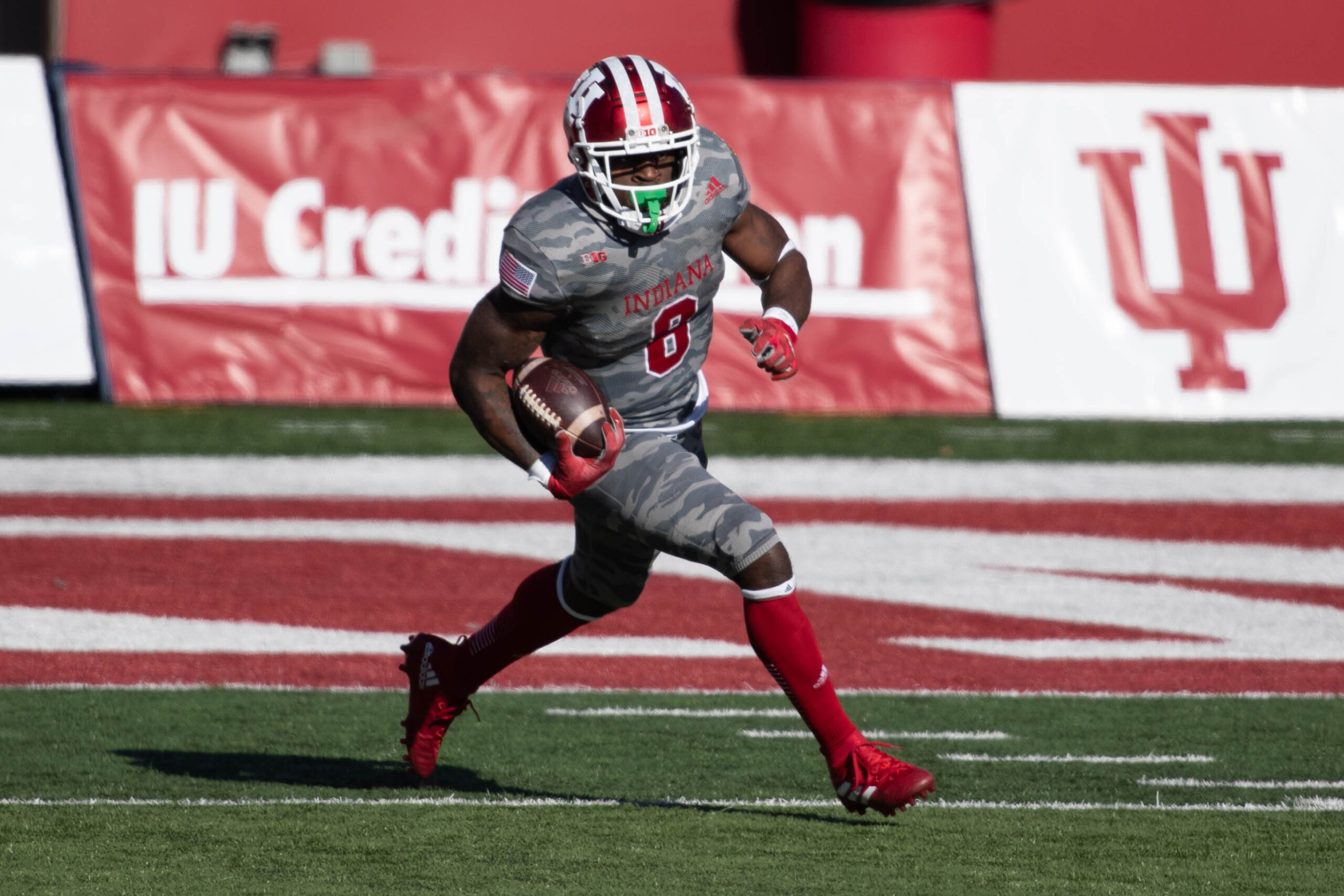 Former Indiana football running back Stevie Scott III has signed a deal with Arizona Cardinals, per a tweet from ISA Sports & Entertainment.
This will be Scott's third stop in the NFL after having stints with both the Denver Broncos and New Orleans Saints.
His most stop at the pro level was in the USFL playing for the Michigan Panthers. He rushed for a total of 295 yards and had a touchdown in 71 attempts. He ranked ninth in the league in rushing this past year.
The signing of Scott to the Cardinals comes after veteran running back Marlon Mack suffered a torn his Achilles tendon earlier this week. Mack was looked to be the potential back up running back for Cardinals star back James Conner.
More: Indiana Football Position Preview: Running Back
Before Steve Scott III transitioned into the pro level, he was one of the best running backs that Indiana football head coach Tom Allen has coached during his time with the Hoosiers.
In three season with the Indiana football program, he finished his career fourth in program history with 30 rushing touchdowns, fifth with 32 total TDs, seventh with 562 attempts, ninth with 2,543 rushing yards and tied for 10th with nine 100-yard games.
He joined running back Anthony Thompson (1986-89) and quarterback Antwaan Randle El (1998-2001) as the only Hoosiers to score at least 10 rushing touchdowns in three-straight seasons.
In his sophomore and junior year, he was voted to Second Team All-Big Ten.
Scott joins a crowded Arizona Cardinals running back room alongside Corey Clement (Wisconsin), Emari Demercado (TCU), Keayontae Ingram (USC) and Ty'Son Williams (BYU).
Make sure to follow Hoosier Illustrated on Twitter @Indiana_FRN, Facebook and YouTube to stay up to date on all of the news, updates and coverage of Indiana University athletics.