Former Indiana coach Kelvin Sampson named 'obvious' best hire in last decade for Houston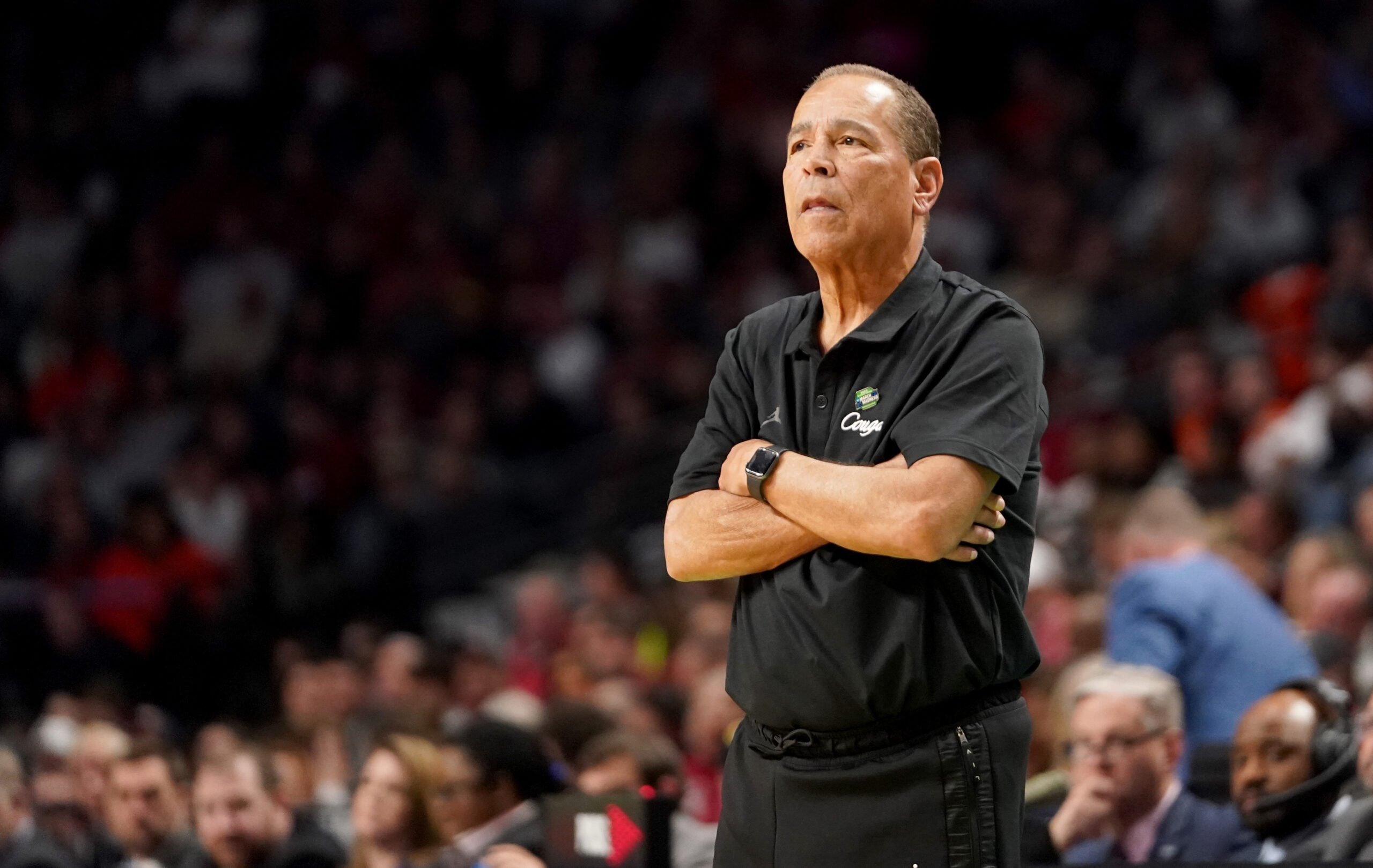 Each offseason there are numerous coaching hires that turn programs around … but also fail to do so. For one former Indiana basketball head coach, his ability to turn around a program was significant.
Former Indiana head coach Kelvin Sampson has returned to a household name, this time for the better.
After joining the Indiana program from Oklahoma in 2006, an ongoing NCAA investigation into Sampson found numerous impermissible phone calls and texts made while at Oklahoma and more while at Indiana.
After a brief season and a half stint at Indiana, Sampson was gone.
What resulted was a five-year show cause penalty, meaning he was unable to coach at the college level for that amount of time. He went on to spend three years as an assistant with the Houston Rockets.
The Houston Cougars was the program to bring Sampson back to the college ranks. And now, the hire was graded as the 'obvious' best hire over the last decade in college basketball.
According to the Field of 68 Podcast, there was no choice that came close.
"It's obvious for all of the obvious reasons," Gary Parrish of CBS said.
"Kelvin Sampson is the only choice for this," the host and co-founder, Jeff Goodman added.
Since Sampson was hired in 2014, Houston has gone 232-74 overall and won the AAC regular season four of the last five years. In addition, Sampson has taken Houston to four straight Sweet Sixteens, including a Final Four appearance in 2021.
"Before Houston hired Kelvin Sampson, they had been to one tournament in 22 years before he was hired. It had been 30 yeas since they had been to the Sweet Sixteen. They have now been there (Sweet Sixteens) for four straight NCAA tournaments. … it's remarkable," ESPN's Jeff Borzello said. "They are now a perennial powerhouse .. it's a remarkable turnaround."
"The best hire of the last decade, it's obvious … it's kelvin Sampson at Houston," Field of 68 co-founder Rob Dauster added. "It was a little bit of a risk, coming off of — what was it a five year show cause from Indiana … He was 58 years old when he was hired. He's turned Houston into the Texas version of Gonzaga … I don't know how you can really make an argument for anyone else."
After Sampson left Indiana, the Hoosiers received the brunt of the penalties, setting the program back just as long as Sampson's show cause. Indiana totaled just eight Big Ten wins in the next three seasons.
You can watch the full episode, including best and worst hires of this offseason and more talk regarding the transfer portal.
Make sure to follow Hoosier Illustrated on Twitter @Indiana_FRN and YouTube to stay up to date on all of the news, updates and coverage of Indiana University athletics.