Former Indiana basketball big Noah Vonleh signs with the Shanghai Sharks, reunites with Yogi Ferrell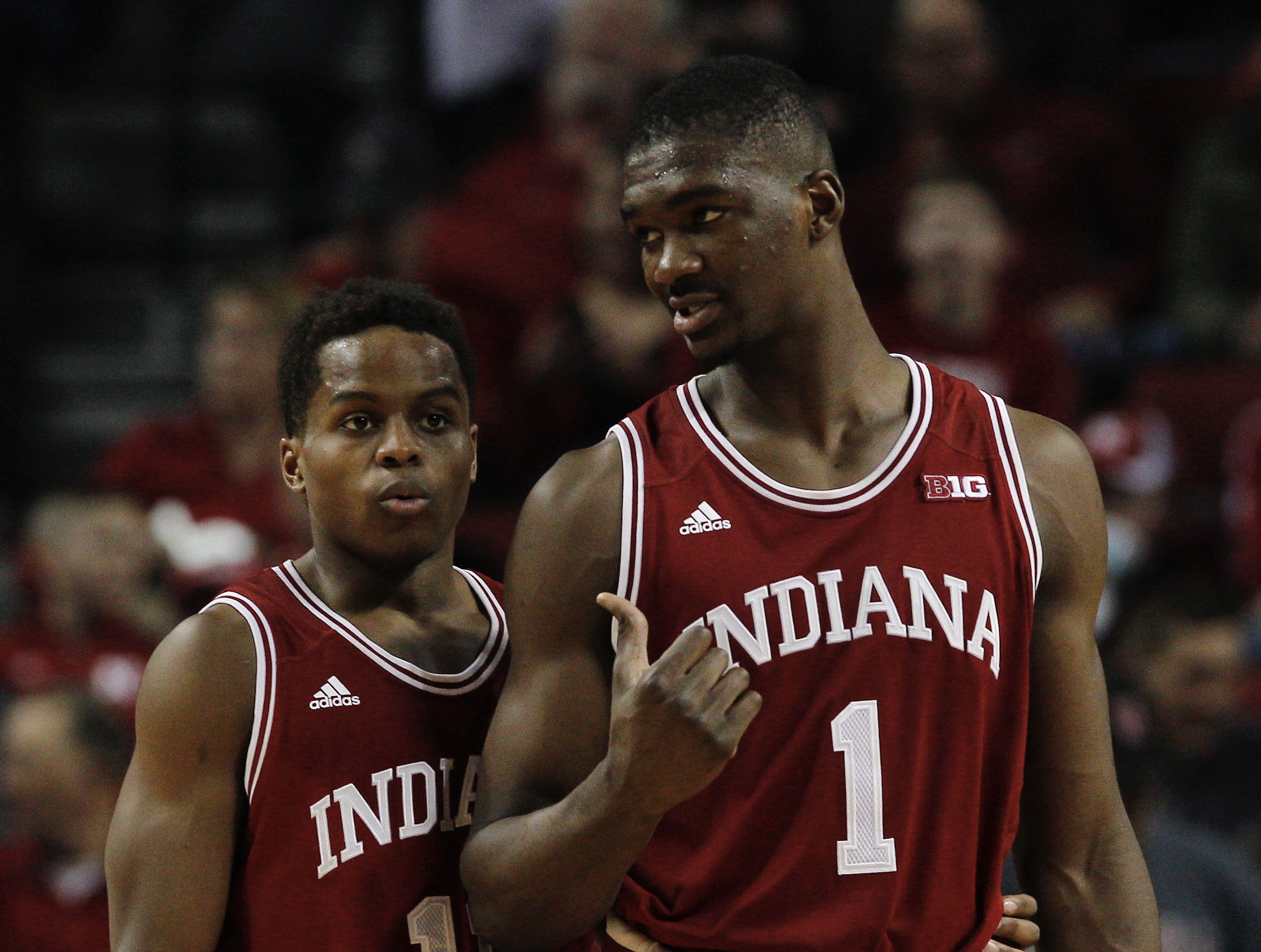 Per a report from Hoops Wire writer Sam Amico, former Indiana big Noah Vonleh has signed a deal to play with the Shanghai Sharks of the Chinese Basketball Association, which is the top league in China. He will be joining former Indiana basketball standout guard Yogi Ferrell, who was reported to have signed with the Shanghai Sharks last month.
Both Noah Vonleh and Yogi Ferrell were teammates at Indiana during the 2013-14 season. Vonleh only spent one season at Indiana.
This will be Vonleh's second stint with the Sharks. Some other notable players to previously play for the Sharks include Michael Beasley, Eric Bledsoe, Gilbert Arenas, Jimmer Fredette, Melo Trimble and former Indiana basketball forward DJ White.
Before going to play overseas, Vonleh played nearly 8 total seasons in the NBA for teams including the Charlotte Hornets, Portland Trailblazers, Chicago Bulls, New York Knicks, Minnesota Timberwolves, Denver Nuggets, Brooklyn Nets, and the Boston Celtics.
Vonleh was selected with the ninth overall pick in the 2014 NBA draft by the Charlotte Hornets. He played in a total of 362 games during his NBA career where he averaged 4.7 points, 4.9 rebounds and 11.8 minuets per game. His best season came during the 2018-19 season as a part of the New York Knicks where he averaged 8.4 points and 7.8 rebounds per game.
During his one season playing for Indiana under then head coach Tom Crean, he reached accolades such as Big Ten Freshman of the Year (2014), Big Ten All-Freshman Team (2014) and Third-team All-Big Ten (2014). In 30 games (29 starts), he averaged 11.3 points, 9.0 rebounds and 1.4 blocks in 26.5 minutes per game.
Before coming to Indiana, the Haverhill (MA) product was a 2013 McDonald's All-American.
Make sure to follow Hoosier Illustrated on Twitter @Indiana_FRN and YouTube to stay up to date on all of the news, updates and coverage of Indiana University athletics.