2025 four-star forward Aleks Alston sets Indiana basketball unofficial visit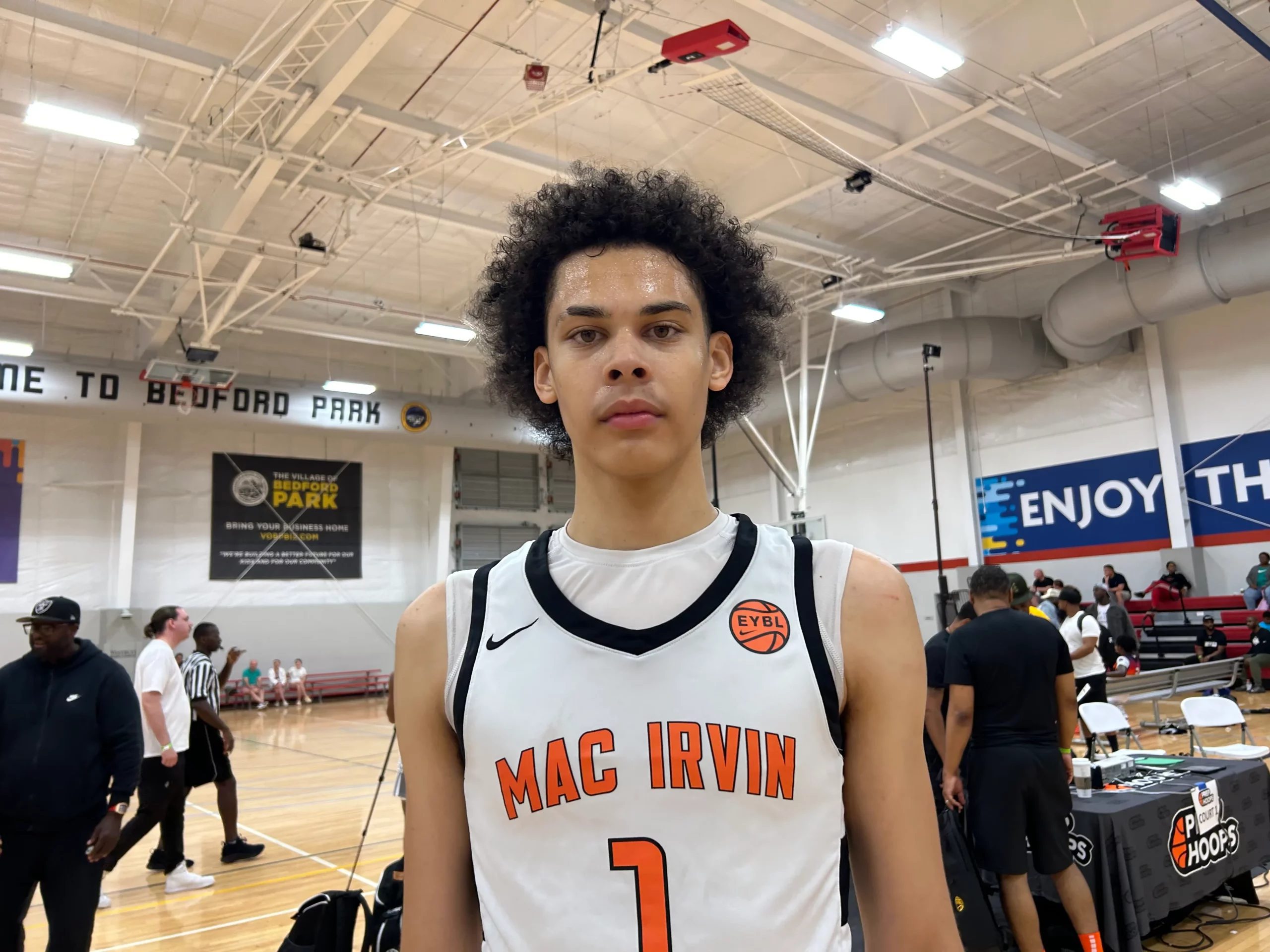 2025 four-star Indiana basketball forward target Aleks Alston has officially set a unofficial visit. This will be the first unofficial Indiana visit for Alston.
The visit is set for September 23rd. Prep Hoops Senior Scouting Director Scott Burgess reported the news. The visit will take place the same day as key 2025 forward Target Sisley.
The Hoosiers offered Alston in April of this year. Along with Indiana basketball, schools such as Tennessee, Oklahoma, Iowa, Illinois, Georgia, Oregon, New Mexico State, Western Illinois, Bradley, Georgia Tech, Georgetown, Loyola-Chicago, Arizona State, Tulsa, California, and others are involved with the four-star forward.
Alston, a 6-foot-9 power forward, attends Kenwood Academy in Chicago, Illinois. Alston also played for Mac Irvin Fire 16U as part of the Nike EYBL circuit. He averaged 7.8 points, 3.3 rebounds and 1.3 assists per game. He also shot 32.3% from the field.
"Alston is one of those guys that could really be a number of positions, but we see him as a new age four man that can handle the ball on the perimeter, pass it as well as any guard in the class, and also shoot spot up threes at a high rate," Prep Hoops Senior Scouting Director Scott Burgess said. "His value comes in his size and skill combination which are very impressive for a young prospect."
Aleks Alston is ranked the No. 90 overall in the 247Sports Composite Rankings.
Below are highlights of 2025 four-star power forward Aleks Alston.
Follow Hoosier Illustrated on Twitter @Indiana_FRN to stay up to date on all of the news, updates and coverage of Indiana University athletics.