2024 five-star point guard Boogie Fland begins Indiana basketball visit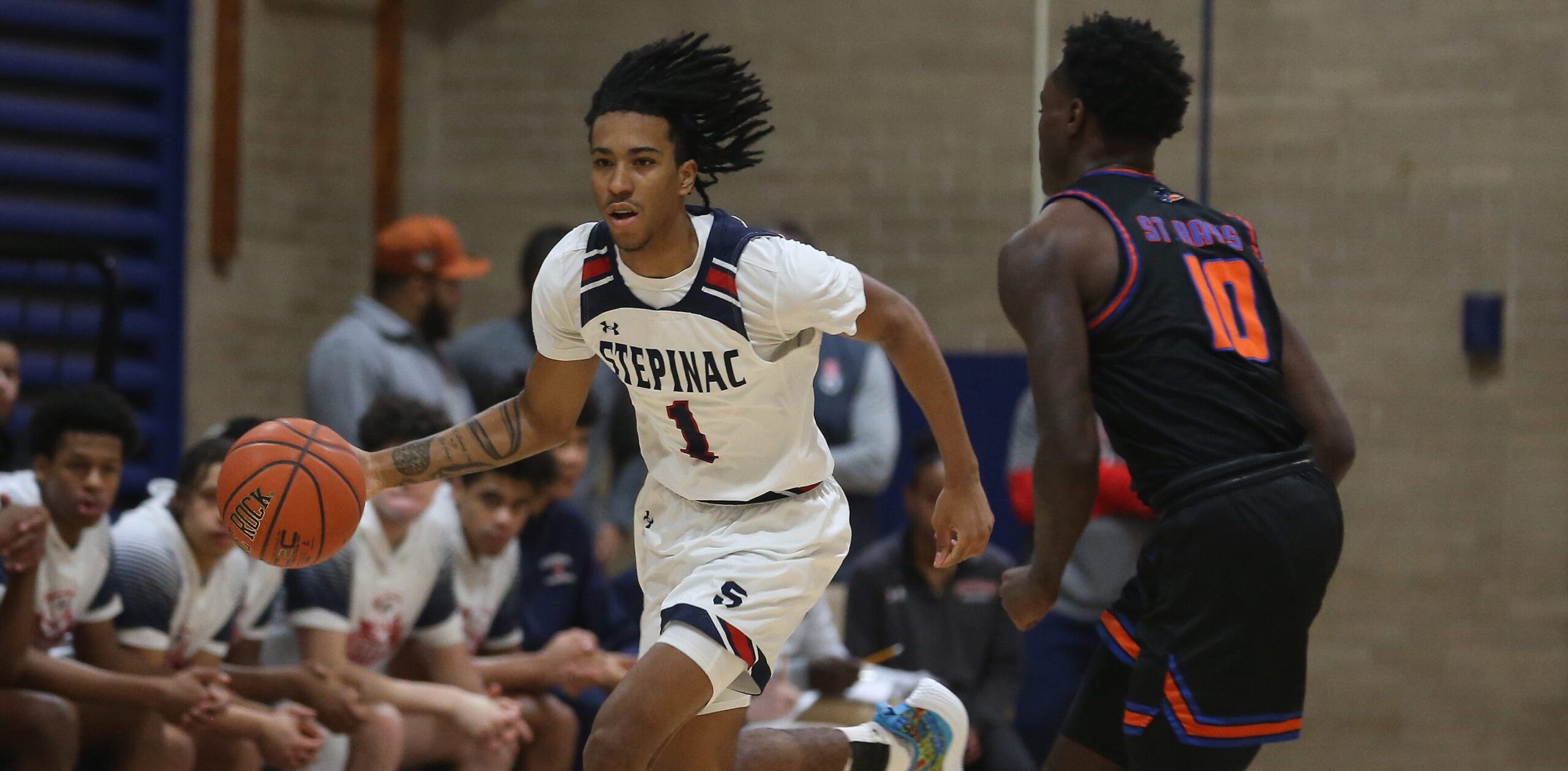 2024 five-star point guard Boogie Fland has begun his Indiana basketball official visit. His visit overlaps with fellow 2024 Indiana target Tyler Betsey.
Fland has taken two official visits. His first to North Carolina in the fall and then to Michigan this May. Fland also has a visit set up with Kentucky the first week of September while Alabama, UConn, and Oregon are still on the table as potential visits, per Joe Tipton of On3.com.
Fland, who goes to school at Archbishop Stepinac (NY), is ranked No. 6 overall in the 2024 class and ranked as the No. 2 point guard in the 247Sports Composite Rankings.
As a junior, Fland averaged 18.1 points, 4.2 rebounds, 3.7 assists and 2.0 steals per game. He shot 34.6 percent from three (62-of-179). They finished 22-10 and second in their league.
Through 16 games, playing for PSA Cardinals on the EYBL Circuit this summer, Fland is averaging 15.5 points, 3.9 rebounds and 2.8 assists per game. He's shooting 45.3 percent from the field, 34.1 percent from three (31-of-91) and 79.1 percent from the free throw line (53-of-67). He has two 30+ point games this summer.
The Indiana basketball staff had been involved with Fland back in the winter but not much had progressed until the spring period kicked off.
The development of Jalen Hood-Schifino was significant for Fland and his relationship with the Indiana basketball program. Though they aren't identical players in terms of skill set, the responsibility and development Hood-Schifino had in his freshman season is notable.
"Jalen Hood-Schifino, that is something you can see. he's a big guard who can play on and off (the ball), can defend the 1, can defend 2. Similar height, 6-foot-4 ish. I can see that. Indiana played Hood-Schifino and Xavier together," PSA Cardinals head coach Joe Brown told HoosierIllustrated. "He was playing as a freshman and in the rotation. He had a significant role before the injury to Xavier. So that shows that Mike Woodson doesn't have a problem playing freshmen. There are young guys in the rotation consistently … You can see the fact that coach Woodson definitely trusts Hood-Schifino."
HoosierIllustrated.com has seen Boogie fland multiple times this AAU season and has be able to compile a few scouting notes on his game. 
"Because Fland can play both with and without the ball in his hands, going to a place where he can do both is ideal. Fland is a terrific scoring guard who has great explosiveness. Fland is always in attack mode and can score at all three levels on the floor. He is best with the ball in his hands and making plays for himself or teammates. Fland has a very good mid-range game and utilizes a lot of different moves in the paint to create separation and get his shot up. With good size as well, at 6-foot-4, he's a long and rangy guard who is a very talented defender. He has the tools to be a lockdown on ball defender as well as talented off the ball defensive player."
Follow Hoosier Illustrated on Twitter @Indiana_FRN to stay up to date on all of the news, updates and coverage of Indiana University athletics.