'Unknown' backcourt headlines current offseason for Indiana basketball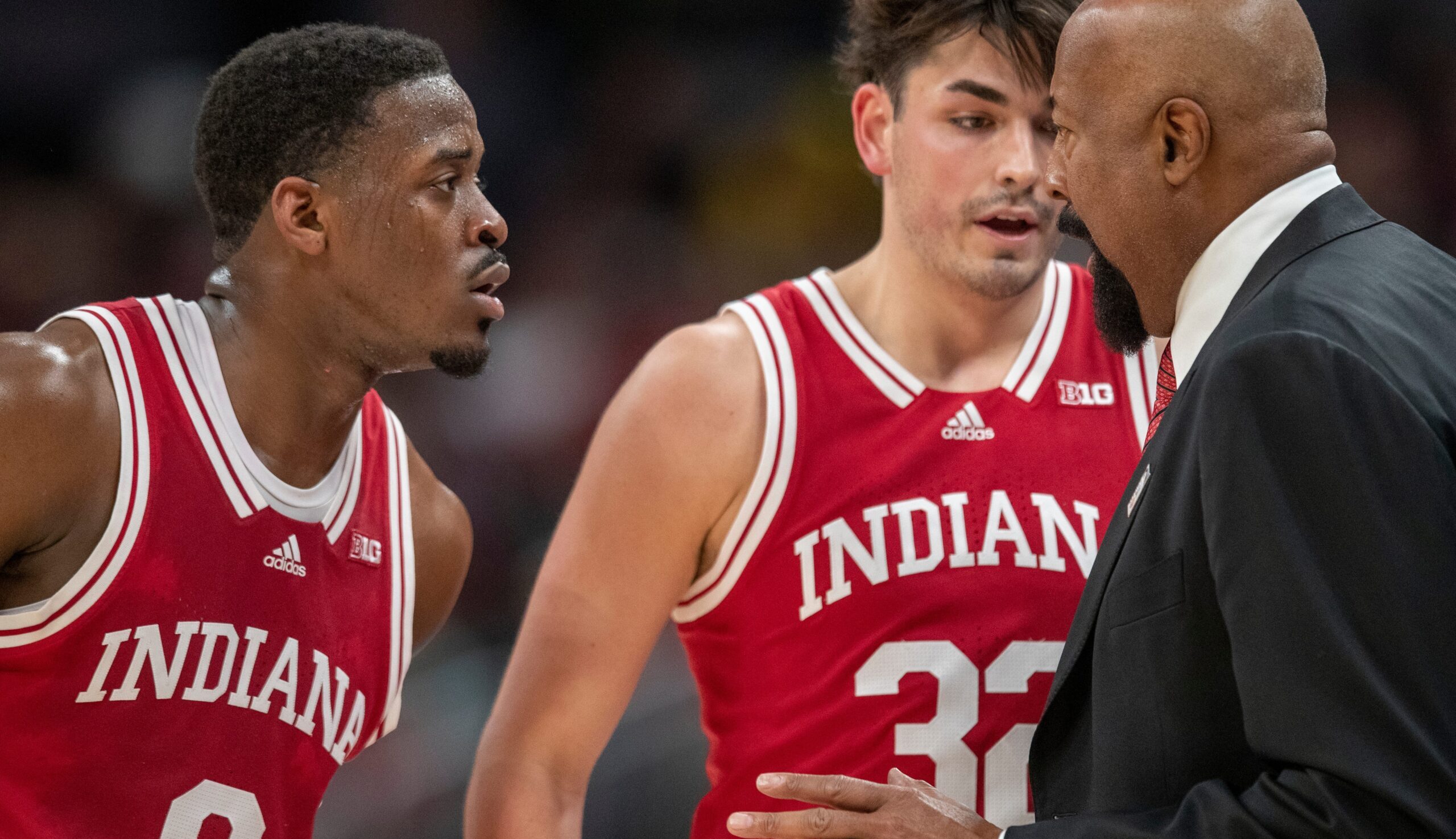 It's been just a little over a month since the transfer portal officially opened and the Indiana basketball program has been very active.
That activity for Mike Woodson and staff translated into two early commitments with Ball State forward Payton Sparks and Oregon center Kel'el Ware. But now, recent strikeouts by the Hoosiers have left them in a bit of flux.
As it is currently constructed, the Indiana basketball transfer class ranks No. 6 overall in the 247Sports transfer portal rankings. But, there are still many questions as to where and how Indiana will improve on its three-point shooting and perimeter scoring.
247Sports broke down each Big Ten program's portal involvement up to this point. And while the Hoosiers have had good success, there are still a lot of 'unknowns' about the IU backcourt.
"Indiana's frontcourt picture will look way different. Out goes Jackson-Davis and Thompson. In comes Ware and Sparks to form an intriguing three-man frontline trio with Reneau," 247Sports writer Isaac Trotter wrote. "If Ware can scratch his ceiling, Indiana will be in business, but don't be surprised if Sparks ends up looking like the most-impactful frontcourt addition. The Ball State transfer is really good.
"(Xavier) Johnson's medical waiver looms large, and Indiana is still on the prowl for a high-level, shot-maker on the wing. Missing out on Harvard transfer Chris Ledlum stings, but Indiana is still in deep for Northern Colorado transfer Dalton Knecht. If the NCAA grants Johnson another year and Knecht hops on board, IU will be cooking with gas. Until then, there are a lot of unknowns about this backcourt."
Some notable perimeter players that Indiana has missed on in the first month of the portal include: Nick Timberlake, Jamison Battle, El Ellis, Nahiem Alleyne and Cormac Ryan.
Indiana returns Trey Galloway and CJ Gunn in the backcourt and has the expectation that Xavier Johnson's medical hardship waiver will be approved. The Hoosiers also add four-star guards Gabe Cupps and Jakai Newton.
However, that still leaves a lot to be desired on the perimeter. Galloway ranked second in the Big Ten last season in three-point percentage but ranked just 63rd in the league in made 3s.
High-volume shooting is something that the Indiana basketball program needs in order to feel comfortable with its roster heading into 2023-24.
Indiana has three scholarships still available for next year.
The transfer portal window is open through May 11, when it closes for new entrees.