Look: Pictures of 2024 Montverde Academy guard Curtis Givens from Indiana basketball official visit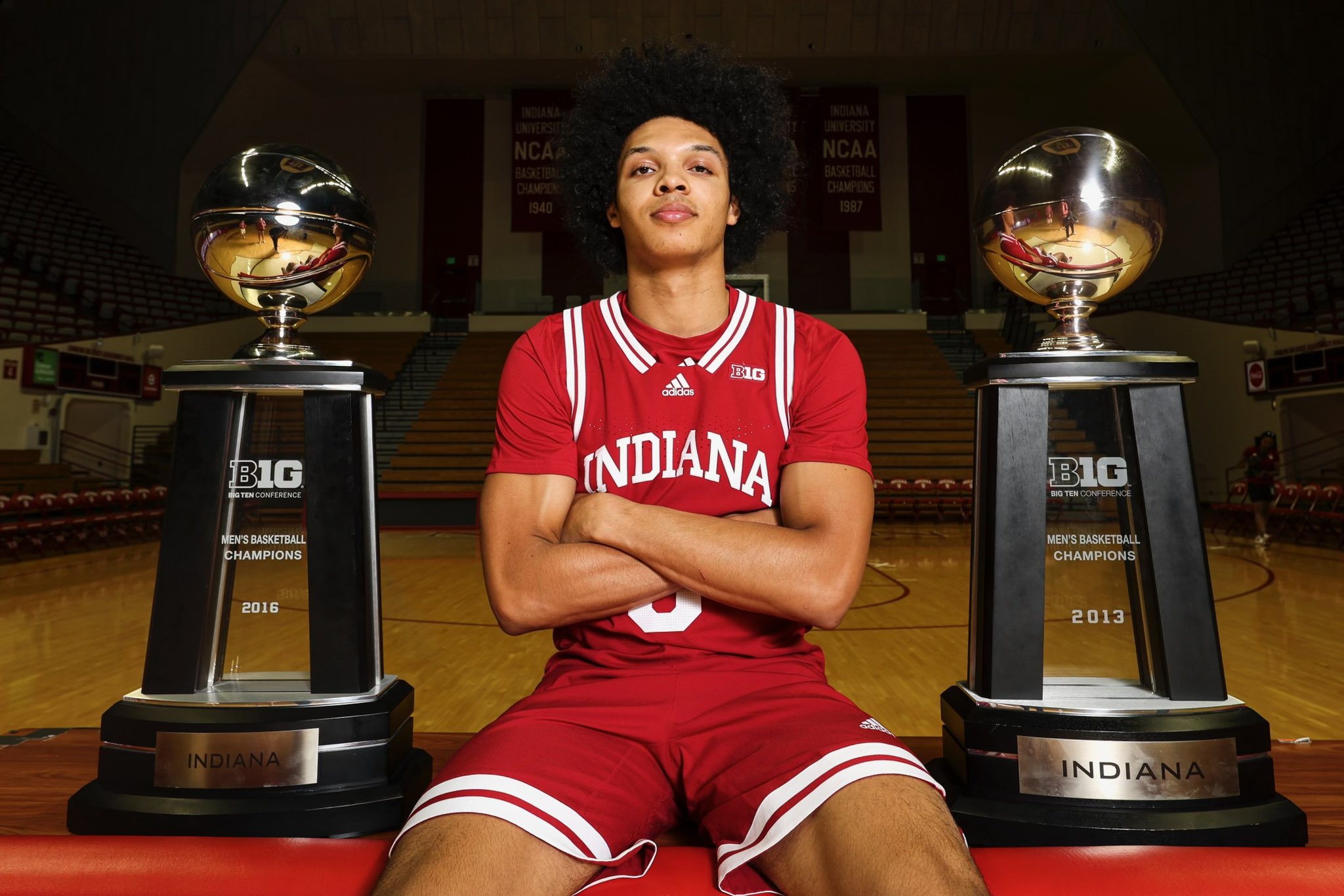 Indiana basketball is coming off of their biggest recruiting weekend of the month with 2024 Montverde Academy trio Liam McNeeley (five-star), Derik Queen (five-star) and Curtis Givens (four-star) all taking official visits to Bloomington.
Four-star guard Curtis Givens posted pictures of his visit on his Instagram page. 
Givens, a Memphis, Tennessee native, transferred to Montverde Academy (Fla.) last season. In his first year at Montverde Academy, Givens played more of reserve role and averaged 4.0 points and 2.2 assists per game in 14.7 minutes a game. He also shot 36% from three.
As a bigger guard, Givens looks at how Indiana used former Montverde Academy product Jalen Hood-Schifino and the success he had in his one season under Mike Woodson.
"The conversation I had with Coach Ya (Yasir Rosemond) was a very good conversation," Givens told HoosierIllustrated. "He was telling me how much he loves my game and I remind him of Jalen Hood-Schifino. And he was also saying they have a good history of good guards and how they let their guards run the show. It's really ideal for a point guard to be in that system with being given the keys to run the offense."
He is ranked No. 87 in the 247Sports class of 2024 Composite Rankings
Watch: Videos of Liam McNeeley, Derik Queen, Curtis Givens on IU basketball visits
Below is the full gallery plus a video from the visit. 
Vibes from Bloomington😎 pic.twitter.com/ZVVrURFJO9

— Curtis Givens III (@lilcurtis_3) September 10, 2023
—
—
—
—
—
—
—
—
Make sure to follow Hoosier Illustrated on Twitter @Indiana_FRN,Facebook and YouTube to stay up to date on all of the news, updates and coverage of Indiana University athletics. You can also listen to the Talking' Bout the Hoosiers podcast on Spotify.