Indiana State getting nice payday to visit Indiana football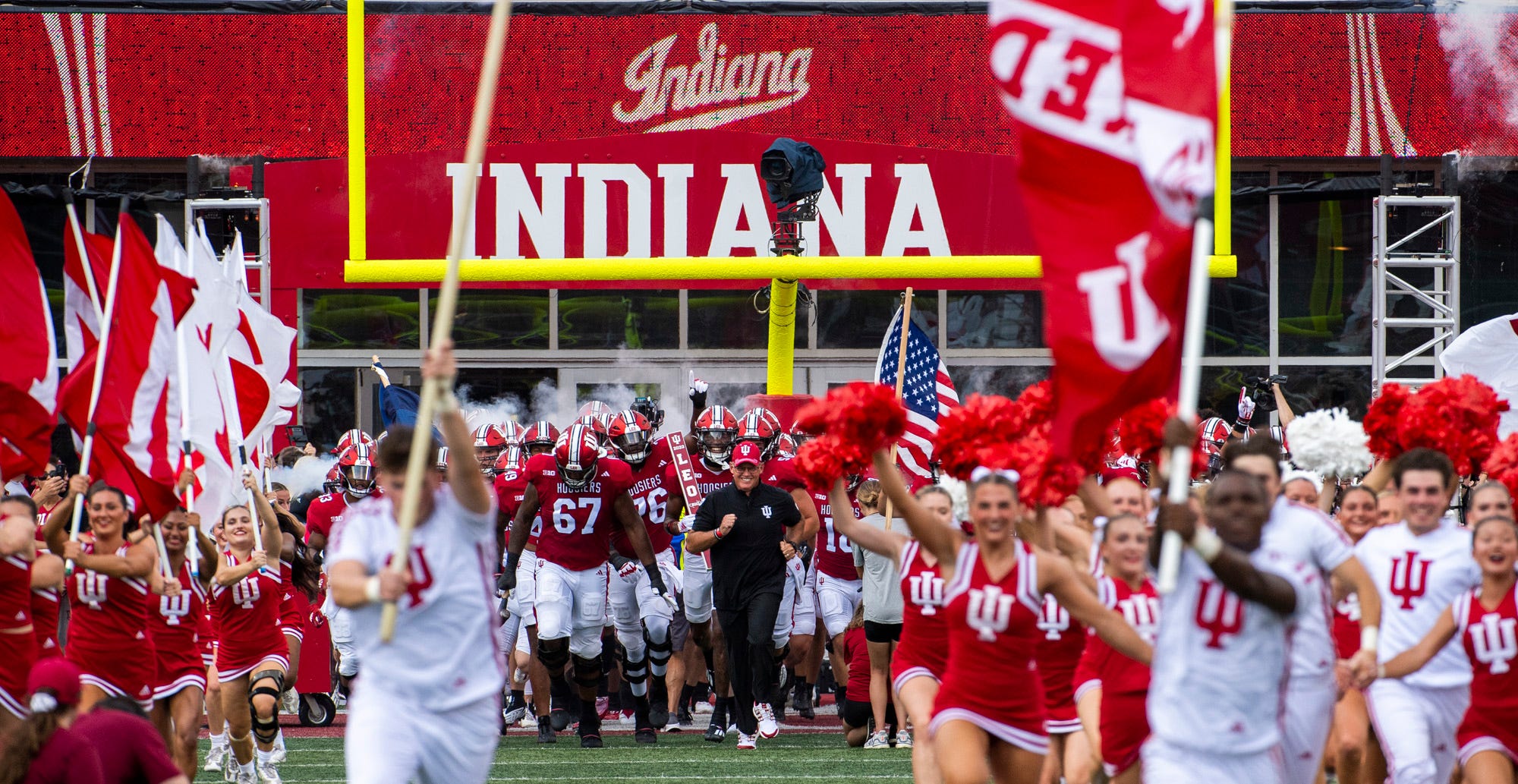 The Indiana State Sycamores are getting a nice payday when they visit Indiana football for Friday's game at Memorial Stadium.
According to a report from WTHI News10 Reporter Rick Semmler, Indiana State University will receive $475,000 for Friday's game at Indiana. Both the Hoosiers and Sycamores will be coming into this game 0-1 on the season thus far.
One of the cooler storylines of this game is that Sycamore head coach Curt Mallory, is the son of Indiana's all-time winningest head coach Bill Mallory, will be returning to the stadium his dad coached at for many years. Bill Mallory, who coached the Hoosiers from 1984-96, piled up 69 victories and coached the Hoosiers to six of the program's 13 bowl appearances.
"Just a ton of respect, as a matter of fact. I've always talked with Curt a lot, but during the pandemic we talked a lot," said Indiana football head coach Tom Allen earlier this week. "He was just kind of had a lot of questions about what was next, this and that, what are we saying in our meetings with coaches in the Big Ten and knew that would kind of affect them, and how are we doing this, how are we doing that."
"He and I have talked a lot. Just highly respect him. When I was a high school coach, he was a college coach way back then. He and I are the same age. So just obviously close with his dad before we lost him, and then just Ellie's relationship with this whole town and so many people here and our program."
Quick Hitters: Early breakdown and initial thoughts on Indiana State
The Hoosiers are 6-0 all-time against the Sycamores, with the last meeting coming in 2014, a 28-10 victory for Indiana. That game capped a string of three straight seasons the teams played.
Indiana will host Indiana State for the seventh time in program history with all seven meetings between the two programs having come inside Memorial Stadium
"It will be a very warm embrace, not your typical. It will be more than your typical just pregame bro hug that coaches give, kind of thing," Allen added. "But just so much respect….just a football family, good people, and they're so respected in this entire profession at such a high level. Just really looking forward to it. Always cheering for him when we're not playing him. Obviously this is the first time we've played him since I've been here."
"The Mallory family, pretty special to this program, no question."
Indiana football will host Indiana State this Friday with kickoff scheduled for 7:30pm ET on BTN.
Make sure to follow Hoosier Illustrated on Twitter @Indiana_FRN, Facebook and YouTube to stay up to date on all of the news, updates and coverage of Indiana University athletics. You can also listen to the Talking' Bout the Hoosiers podcast on Spotify.