Indiana football makes decision on starting quarterback, won't announce publicly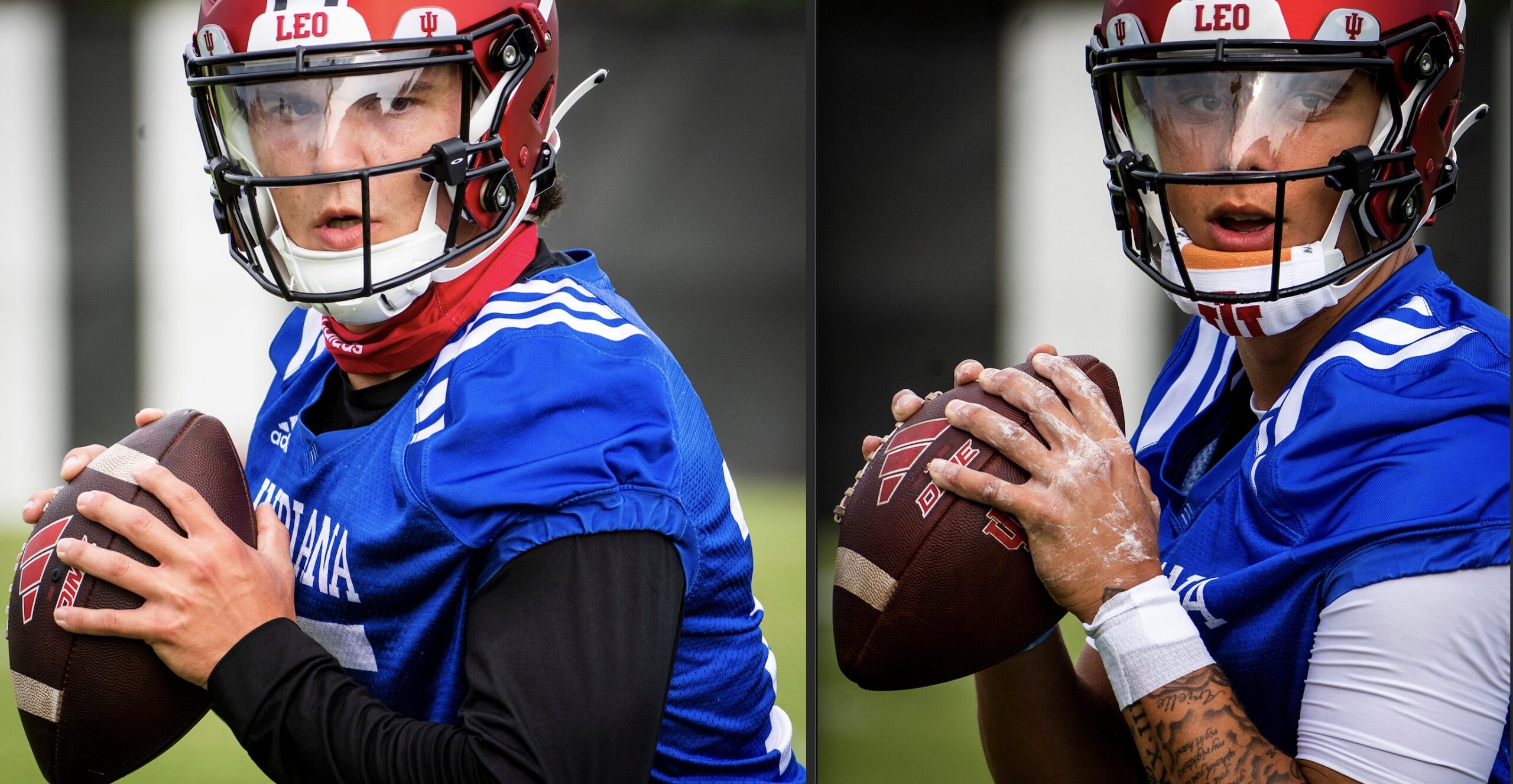 Indiana football head coach Tom Allen announced on Wednesday that the program had made its decision on the starting quarterback for the upcoming season. But, Allen said he would not be making that public until the season opener.
"We have a decision, and no we are not going to announce it," Allen told reporters over Zoom on Wednesday. "Both young, both talented. Both bring different skillsets to the team. Very pleased with those guys. Both have improved a lot since they've been here … both have worked extremely hard. In the leadership role, I challenged both of them and they've grown in those areas and viewed in that regard. Two young men that we feel very good about that have great qualities."
Redshirt freshmen Tayven Jackson and Brendan Sorsby had been battling it out throughout fall camp, and even dating back to the spring. Neither player has started a game in their collegiate careers.
Jackson played in just three games a season ago for Tennessee. He was 3-of-4 or 37 yards and had four carries for 10 yards and a touchdown.
Also: Indiana Football Position Preview: Quarterback
Sorsby was just 3-of-8 for eight yards and one interception in 2022.
Going into the second fall scrimmage last weekend, both quarterbacks were splitting reps 50-50.
Allen broke down what went into the decision and what were some of the factors.
"You're looking for a guy to be able to command that side of the football, lead that side of the football and that's with leadership and production so you've got to make plays and the verbalization of all that," Allen said. " … As you go through, when you make these difficult decisions, you basically say okay when you go live — or move the football (in game like situations) — you look at those and that's where you separate yourself … bottom line is we have two talented quarterbacks that are both just young and haven't played a lot collegiately. When you go through, it's just who gives you the best chance to win and you approach it accordingly.
"We believe we have two guys that are really good players and really excited about that. That's a situation you want to be in to be able to have more than one … bottom line is we know we have to have multiple quarterbacks to help us win and do what we need to do in the 2023 season."
The Indiana football program begins its 2023 season on Sept. 2 against Ohio State.
Make sure to follow Hoosier Illustrated on Twitter @Indiana_FRN, Facebook and YouTube to stay up to date on all of the news, updates and coverage of Indiana University athletics.