Indiana football debuting new parking upgrades ahead of season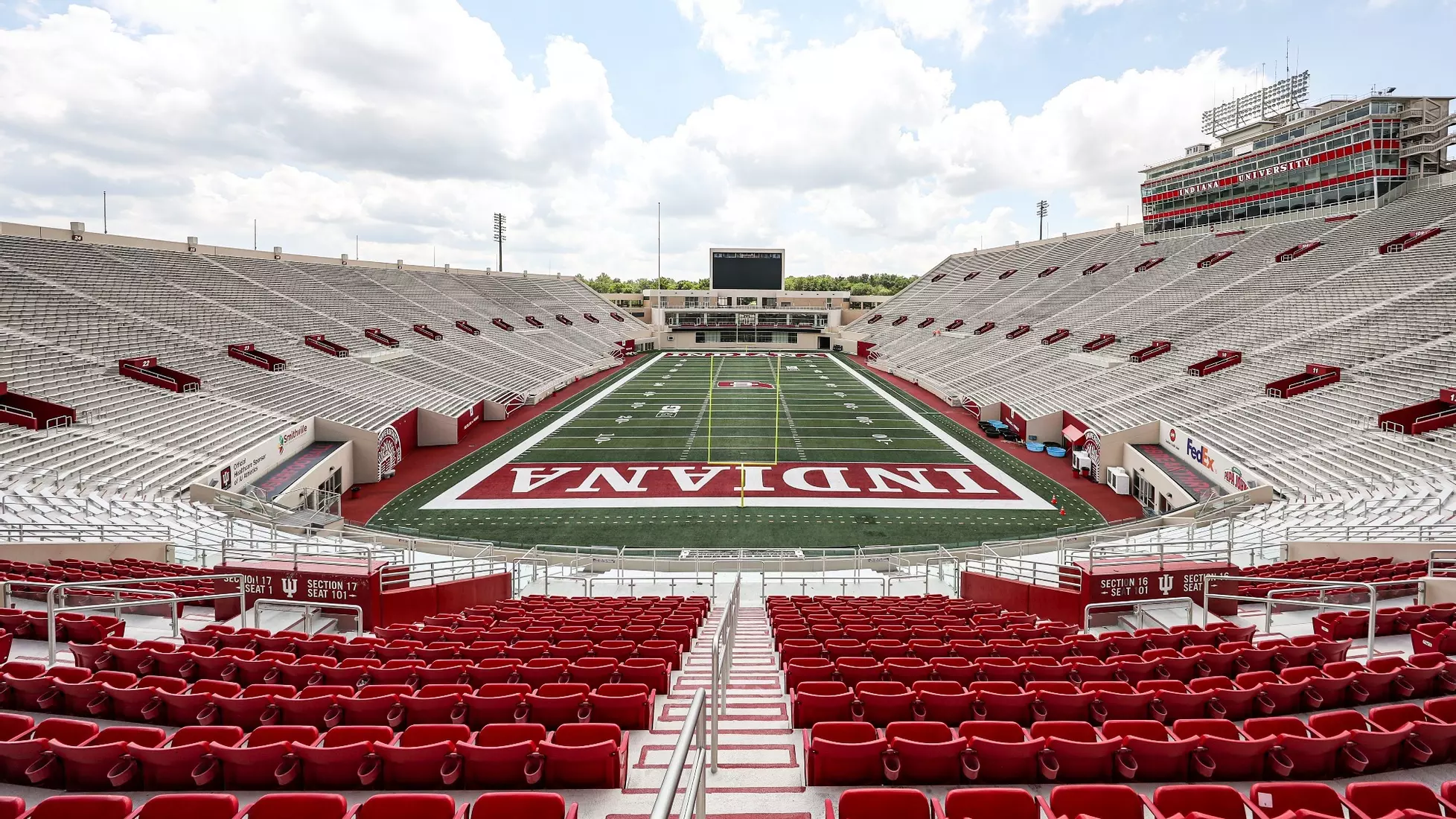 The Indiana football program is beginning a new season on Saturday and just days before the home-opener, the university announced new parking upgrades.
Ahead of Indiana's game against Ohio State, parking passes for the 2023 season are going mobile. This option now provides fans the ability to access parking passes through their phones and also the option to transfer passes electronically.
The Hoosiers kickoff at 3:30 pm ET on CBS this weekend. Parking lots open at 9:00 am on Saturday.
Below is the full release with updates from Indiana.
BLOOMINGTON, Ind. – In an effort to enhance the safety, access, and convenience associated with parking in and around Memorial Stadium on IU Football gamedays, IU Athletics is introducing two new policies for the 2023 football season.
MOBILE PARKING 
For the first time, IU Football fans will be able to enjoy the convenience of mobile parking passes for the 2023 season. This new option not only provides fans with easy access to their parking pass through their smart phone, but also offers the new option of being able to transfer parking passes electronically in the same way that game tickets can be transferred.
Step-by-step instructions are available for fans to secure their mobile parking passes via email. Mobile parking pass holders should save their mobile parking pass to their mobile wallet in advance of arriving at the game so that they are ready to be scanned upon arriving at the entry to your designated lot. It's important to note that the parking passes cannot be printed.
'ZIPPER' PARKING IN GENERAL ADMISSION GRASS LOTS
A second change is that the general admission grass lots immediately south of Memorial Stadium will utilize 'zipper' parking for all vehicles for the 2023 season.
Upon entry to the general admission grass lots, parking attendants will direct each vehicle to the next available parking space. The lots will be filled from the front of the lot nearest the stadium to the back of the lot in the order the cars arrive, utilizing every available parking spot. This policy replaces the previous practice of allowing cars to park in any available parking spot upon arrival. With this change, cars that want to park next to each other in general admission grass lots will need to arrive at the same time. 
This change is limited to the general admission grass lots. All surface parking lots around Memorial Stadium, the reserved parking grass lots, and the parking garages on the IU campus will continue to allow parking permit holders to park in any available parking space.
While new to Indiana University Football, the 'zipper' parking procedure is commonplace at many major entertainment events, including sports.  The benefits are:
Improved safety for those who are parking, walking, working, or tailgating in the general admission grass lots;
Increased access to parking near Memorial Stadium since every parking spot will be utilized;
Expedited entry into a parking spot, since cars will no longer be allowed to freely roam the lot to identify a preferred spot;
Expedited exit from the parking lot, since tailgating supplies will now all be located behind vehicles and not in parking spaces or in exit lanes.
INTERESTED IN RESERVED PARKING?
Fans that are interested in parking in either the IU Athletics grass lots or surface lots nearest Memorial Stadium are strongly encouraged to purchase their parking in advance to ensure availability. Currently, IU Athletics complex parking opportunities remain for all home games except for Ohio State. Single-game parking permits can be purchased HERE.
Make sure to follow Hoosier Illustrated on Twitter @Indiana_FRN, Facebook and YouTube to stay up to date on all of the news, updates and coverage of Indiana University athletics.