Indiana basketball likely to target Virginia transfer Kadin Shedrick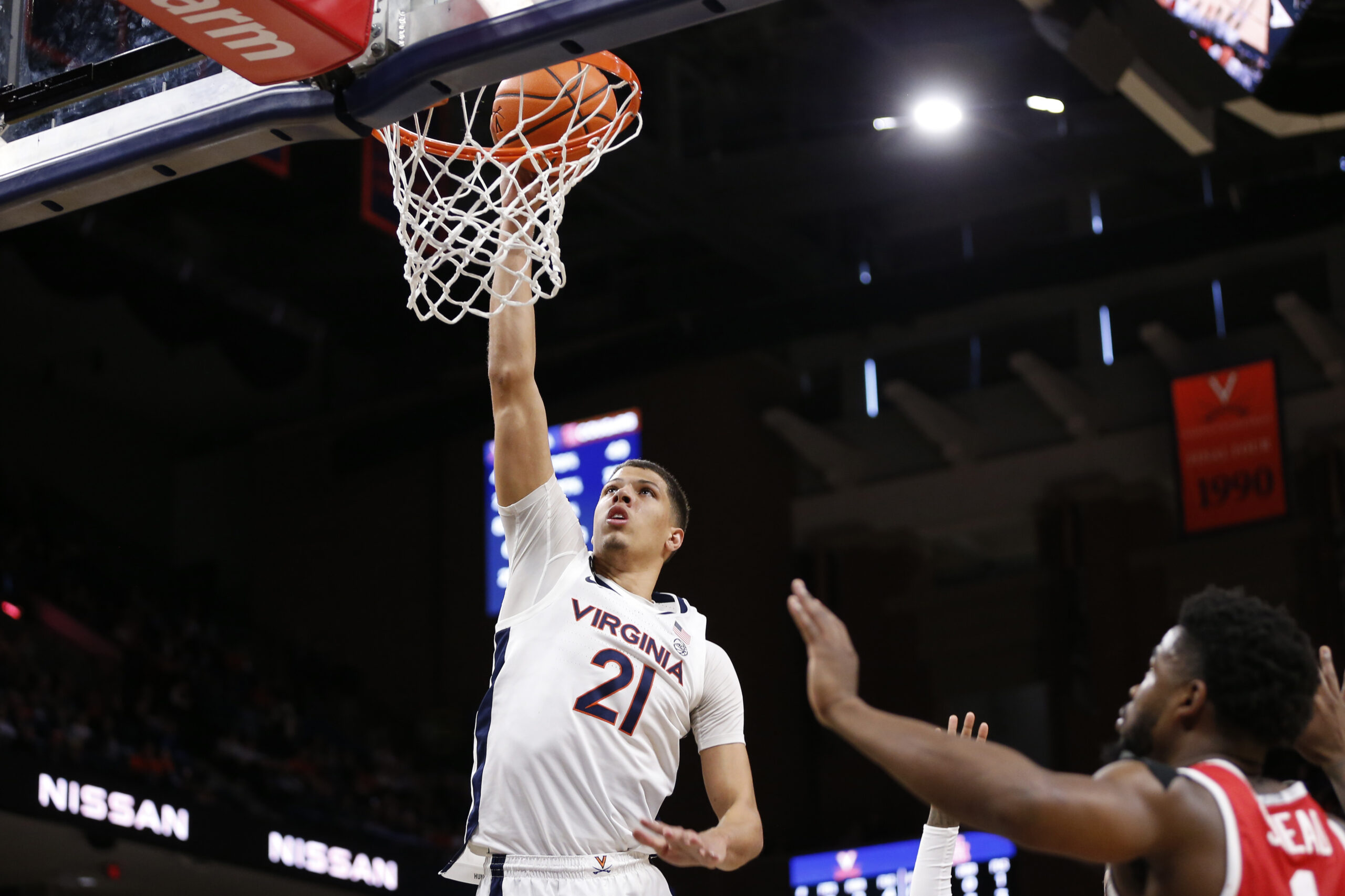 (Article updated as of 3:45 pm ET on Tuesday)
Another Indiana basketball transfer target has hit the transfer portal on Monday. Virginia 6-foot-11 forward Kadin Shedrick is the newest addition to Indiana's target list.
According to a source, Indiana has a zoom meeting scheduled with Shedrick for Wednesday afternoon. IndyStar had the first report of a zoom meeting scheduled.
Shedrick played in 76 career games and averaged 6.0 points, 4.6 rebounds and 1.5 blocks a game across three seasons at Virginia. He redshirted his first year in 2019-20, playing three years after.
This past season he averaged 6.2 points, 3.8 rebounds and 1.4 blocks per game in 17.5 minutes a game. He had 10 double-digit scoring games this season, including a 15-point, 13-rebound and four-block game performance in Virginia's Round of 64 loss to Furman.
The year before, Shedrick averaged 6.9 points, 5.1 rebounds and 1.9 blocks per game in 20.8 minutes a game.
In the past two years, Shedrick has shot 64.3 percent from the field (157-of-244) and 74.7 percent from the foul line (115-of-154).
Shedrick was in the 2019 recruiting class and received an offer from the Indiana basketball — albeit the previous recruiting staff. Indiana was in his final eight before choosing Virginia. Current Indiana basketball assistant coach Kenya Hunter was the lead recruiter for Nebraska when Nebraska extended an offer. Nebraska was his first offer during his recruiting process.
Shedrick is from Holly Springs (NC) High School and played for Garner Road on the AAU circuit. Kenya Hunter has a long track record with Garner Road.
Other programs involved in his recruitment coming out of high school were Wake Forest, Louisville, Providence, Xavier, Florida and Wisconsin.
Shedrick has two years of eligibility remaining.
The Indiana basketball program currently has two available scholarships for the 2023-24 season.
SEE ALSO: Indiana basketball set to host Ball State transfer Payton Sparks on visit
Follow Hoosier Illustrated on Twitter @Indiana_FRN to stay up to date on all of the news, updates and coverage of Indiana University athletics.