Indiana basketball junior forward Jordan Geronimo enters transfer portal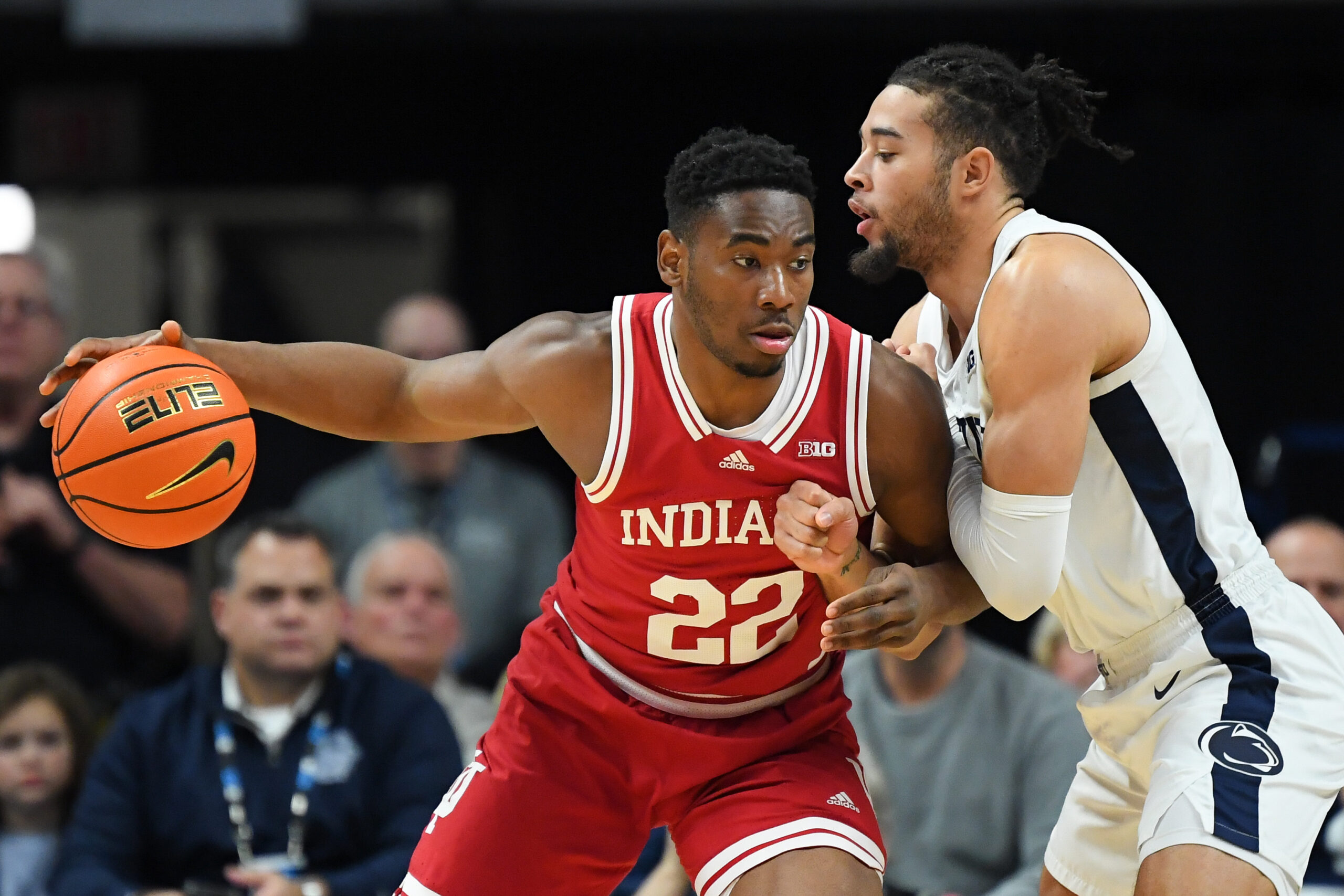 Indiana basketball forward Jordan Geronimo entered the transfer portal on Wednesday night.
Geronimo played three seasons for Indiana, averaging 3.8 points and 2.7 rebounds in 11.4 minutes per game. He appeared in 82 games with six starts coming during the 2022-23 season.
This year he averaged 4.2 points and 2.4 rebounds in 12.4 minutes per game. Geronimo missed seven games this season with a lower leg injury.
Geronimo had his best stretch of games this season at the start of Big Ten play when starting forward Race Thompson went down with a knee injury. He started five games in a row and averaged 7.2 points and 5.8 rebounds per game. He had 12 points and 11 rebounds against Wisconsin and 13 points and eight rebounds against Illinois in back-to-back performances.
"I thought he (Geronimo) was more relaxed tonight," Woodson said after Indiana's win over Wisconsin. "And he did a lot of positive things on both ends of the floor. I just hope he can just grow from this game and continue to play that well."
After dealing with injury and inconsistent minutes, Geronimo scored just six points total the final nine games of the season.
As a junior, Geronimo averaged 4.4 points and 3.6 rebounds per game in 12.6 minutes.
Geronimo was part of Indiana's three-man recruiting class in 2020. He was a four-star recruit out of St. Paul's School (NH). Geronimo averaged 18 points, nine rebounds and two blocks per game as a senior.
Geronimo committed to Indiana on his official visit, the only official visit he took. His recruitment was very under-the-radar until his summer performance at Adidas Summer Championships.
He joins Logan Dunmcomb and Tamar Bates as the three Indiana basketball players who have entered the portal this offseason.
The Indiana basketball program now has four scholarships available for the 2023-24 season.
SEE ALSO: Indiana basketball lands commitment from Ball State transfer Payton Sparks
Follow Hoosier Illustrated on Twitter @Indiana_FRN to stay up to date on all of the news, updates and coverage of Indiana University athletics.