Indiana basketball extends offer to 2025 five-star wing Nate Ament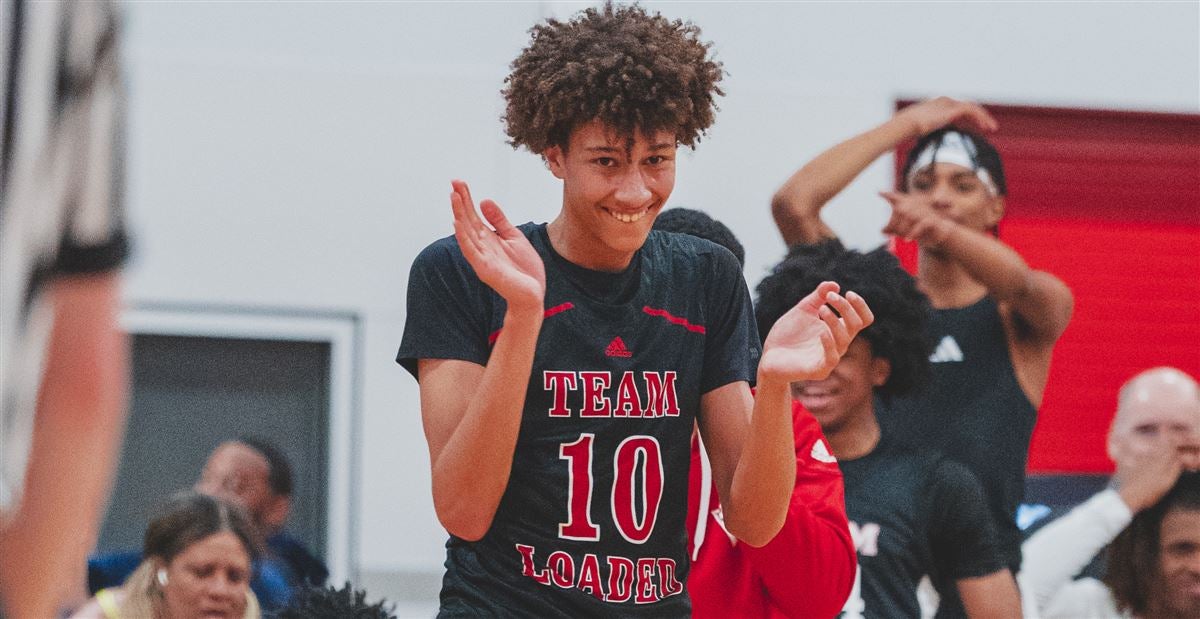 Indiana basketball has extended an offer to 2025 five-star wing Nate Ament, as it was announced per his Twitter. Ament is ranked No. 21 in the 247Sports Composite Rankings.
Nate Ament is a 6-7, 170-pound small forward out of Manassas, VA. He attends Highland High School while also playing for Team Loaded as part of the Adidas 3SSB circuit.
The five-star wing is coming off an unofficial visit to Duke. Other schools involved in Ament's recruitment include Penn State, Illinois, Iowa, Maryland, Wake Forest, Creighton, LSU, Pittsburg, Virginia, Mississippi State, and many others.
He averaged 15.4 points while shooting 37.8 percent from three playing for Team Loaded this past summer.
Indiana basketball has had Ament on their radar for awhile now. Both Indiana basketball head coach Mike Woodson and  associate head coach Kenya Hunter are expected to be the lead recruiters due to their ties with the DMV area.
"I've been talking to them for a while now. Coach Mike Woodson is great," Ament told Rivals this past summer. He's been all over, being an NBA guy. He knows a lot about basketball and that's a great thing to have in a head coach."
Ament is a long and lanky wing that has great athleticism playing around the perimeter. He is a versatile player that can score at a high level, especially from the wing. He has a very unique skillset and is a mismatch due to on-ball skills, he size, his bounce while also being a threat in transition as well. His length also helps him challenge shots and rebound.
"The most important thing I'm looking at is the relationship between coaches and players," Ament told 247Sports earlier this summer.. "I'm looking at how well they get along, how well the players get along with each other, how they run their practices, how they run their offense and defense, and how they talk and treat their players. Im keeping an eye on all of that."
Below are extended highlight of Nate Ament.
Make sure to follow Hoosier Illustrated on Twitter @Indiana_FRN, Facebook and YouTube to stay up to date on all of the news, updates and coverage of Indiana University athletics. You can also listen to the Talking' Bout the Hoosiers podcast on Spotify.