Former Indiana forward Race Thompson playing in Portsmouth Invitational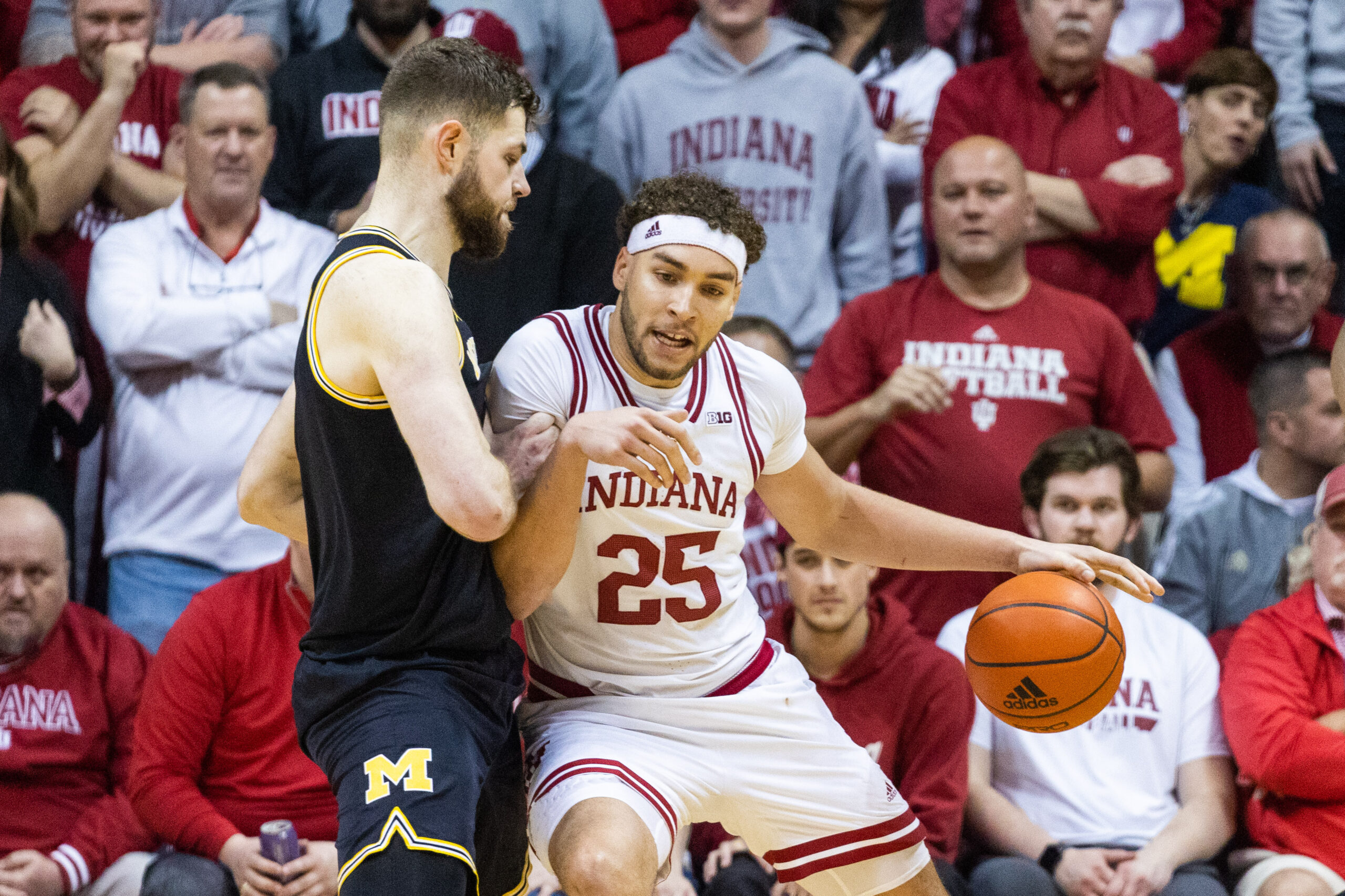 As it was announced Monday afternoon via Bleacher Report's Lead Scout/NBA Draft Insider Jonathan Wasserman, former Indiana forward Race Thompson will be participating in the annual Portsmouth Invitational.
Thompson, who completed his sixth season playing for Indiana, averaged 7.7 points, 5.5 rebounds, and shot 51.1 percent in 130 total career games for the Hoosiers. Thompson came into Indiana in 2017 and originally played 4 years under former head coach Archie Miller before playing his final two seasons with current Indiana head coach Mike Woodson.
As players who have graduated and aren't currently on track to be drafted in the 2023 NBA Class, this is another opportunity for players such as Thompson earn camp invites that could potentially lead to NBA Combine Invitations as was seen from a few players last year.
The 69th annual Portsmouth Invitational Tournament will take place in Portsmouth, Virginia starting this Wednesday, April 12th with the championship game taking place on Saturday, April 15th. Each year since 1953, the Portsmouth Invitational Tournament has hosted 64 seniors and given them a chance to play in front professional basketball scouts.
Over the years, player such as Scottie Pippin, Jimmy Butler, Dennis Rodman, and others have all participated in this event.
Thompson will be on a team that consists of: Jake Stephens (Chattanooga), Tevian Jones (Southern Utah), Umoja Gibson (DePaul), Pete Nance (North Carolina), Justice Sueing (Ohio State), Rasir Bolton (Gonzage), and Tyger Campbell (UCLA).
Follow Hoosier Illustrated on Twitter @Indiana_FRN to stay up to date on all of the news, updates and coverage of Indiana University athletics.